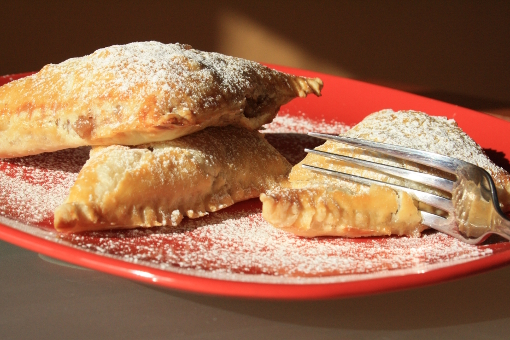 What kind of fall would it be without delicious apple turnovers.
These are juicy, full of walnuts and have that great christmasy taste of cinnamon.
When I tasted them they left me completely and utterly speechless.
And the same happened to my boyfriend.
So it has been a pretty quiet household today.
~~~
Ingredients:
3 frozen puff pastry sheets, thawed
3 larger apples, peeled, cored
6 tablespoons chopped walnuts
3/4 cup (150 grams) sugar
1 teaspoon cinnamon
1 teaspoon corn starch
2 teaspoons vanilla extract
1 large egg, lightly beaten
~~~
1. Preheat an oven to 350 F (176 C).
2. Line a baking sheet with parchment paper.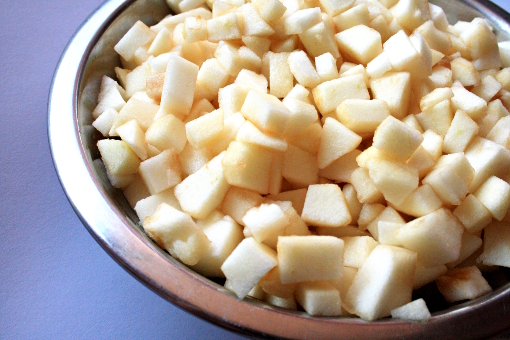 3. Cut apples into tiny little dices (about 1/4 inch – 0,6 cm).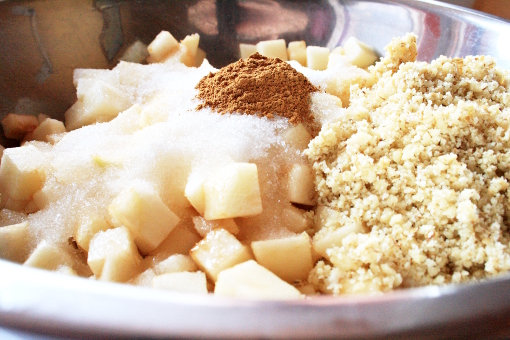 4. In a bowl, mix together the apples, walnuts, sugar, cinnamon, vanilla extract and corn starch.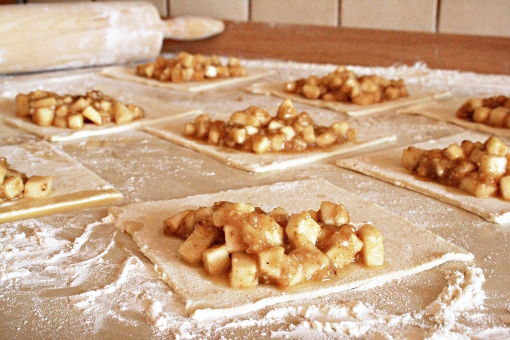 5. Unfold the thawed pastry sheets on a floured surface.
Cut them into 5-inch-by-5-inch (13cm) squares.
Place about 3 teaspoons of filling on each square leaving about 1 inch (2,5 cm) border.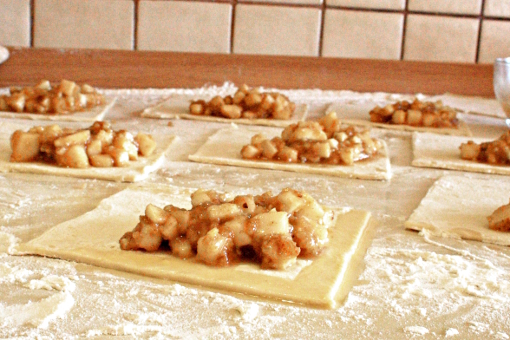 6. Use a pastry brush to brush the lightly beaten egg on the border of the pastry.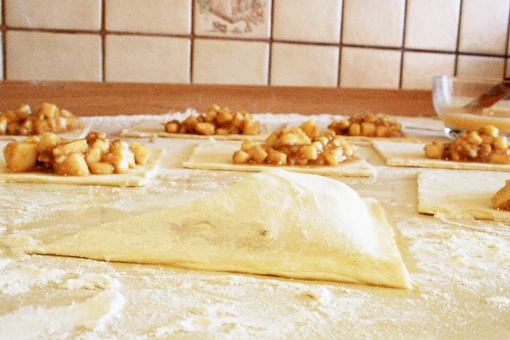 7. Fold each pastry into a triangle.
Try to give the filling no chance to leak. (But still it will, that's the rule.)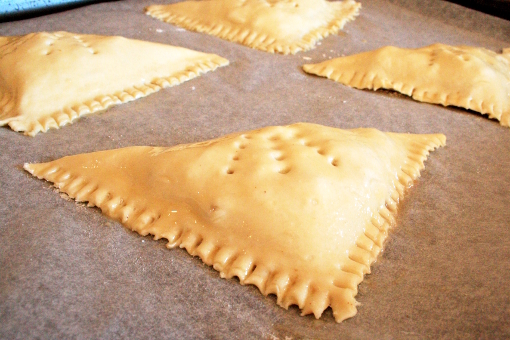 8. Crimp edges with a fork.
Brush the tops with the egg.
Cut 3 small steam vents in the top of each turnover. (Do it after you've applied the egg, otherwise you would seal the vents shut again.)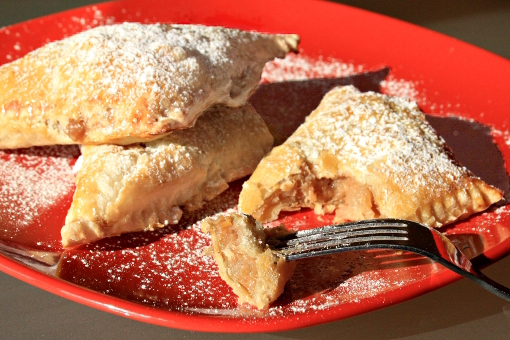 9.  Bake for 20 minutes or until puffed and golden.
Enjoy!