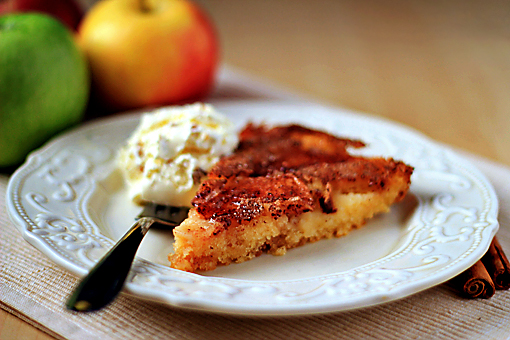 I'm in love with apples and cinnamon.
Forever.
I've noticed that I can go without some treat from the cinnamon-apple realm for about two days.
Hm.
It seems that I have issues.
Wonderful and delicious apple-cinnamon-fall issues.
Anyway, as I was searching for the right recipe I found out there were loads and loads of different variations of the apple cake.
I borrowed a little from here and a little from there and created this ultra-simple and easy version.
Luckily, everything turned out perfect and the cake tasted just as I'd wished it would have.
Yummilicious!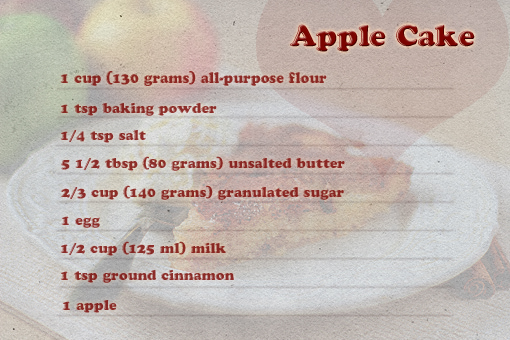 Here's what you need if you want to make it too.
Which is highly advised!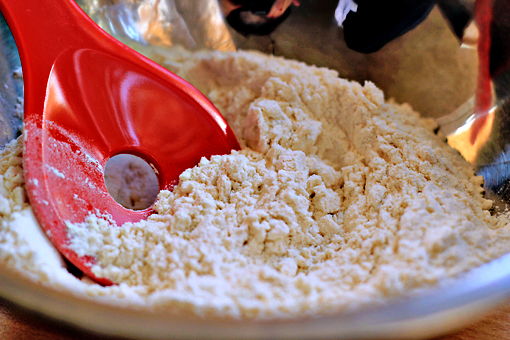 1. Preheat the oven to 375 F (190 C).

2. Then prepare your dry ingredients.
In a bowl, combine the flour, baking powder and salt.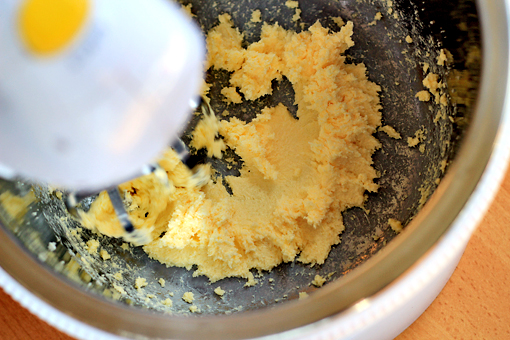 3. Now, in the bowl of your electric mixer, whisk the butter and 1/3 cup – 70 grams (!) of sugar until light and fluffy.
Please notice that I am using only half of the sugar amount for the batter.
The other half will go on top of the cake.
4. Add the whole egg and mix just until blended.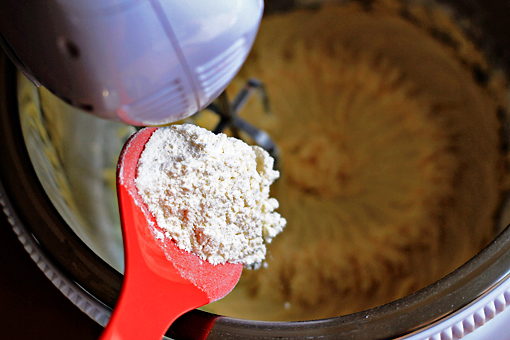 5. Add the flour mixture in three additions, …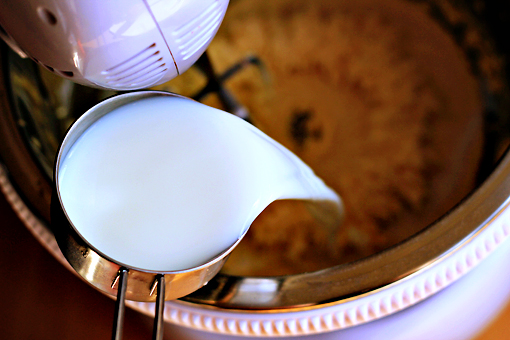 6. …alternating with the milk, beating until just combined.
The batter is done.
Easy.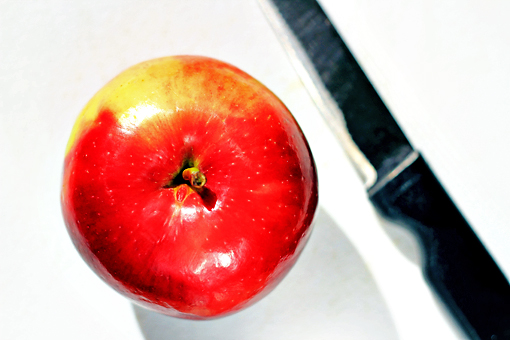 Now we need one apple – any kind, sweet or tart.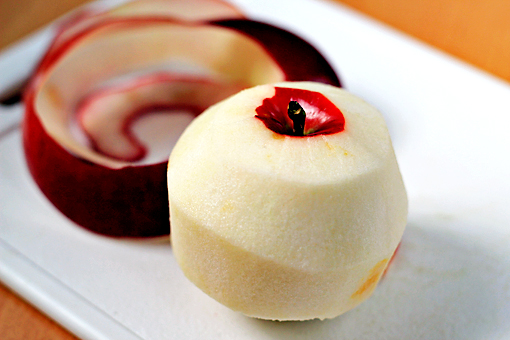 7. Peel the apple.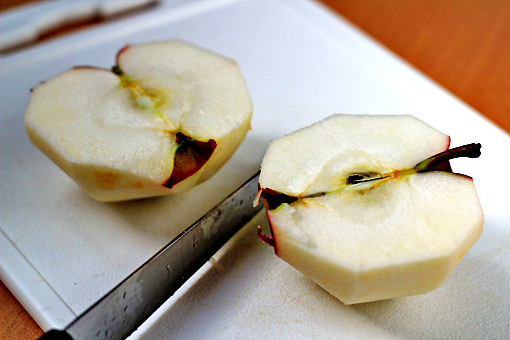 8. Cut it in half.
9. Using a sharp knife, remove the core.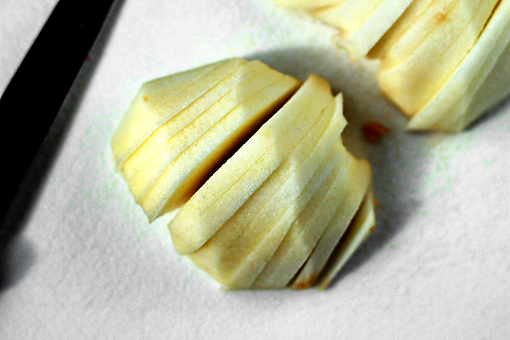 10. And slice the apple.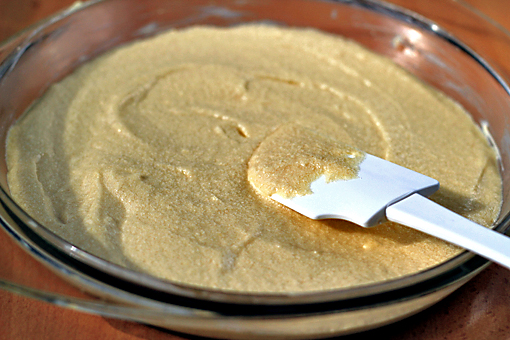 11. Grab a round pie pan (it should have the capacity of 4 cups/1 liter) and grease it with some butter.
12. Pour the batter in the pan and even out the surface.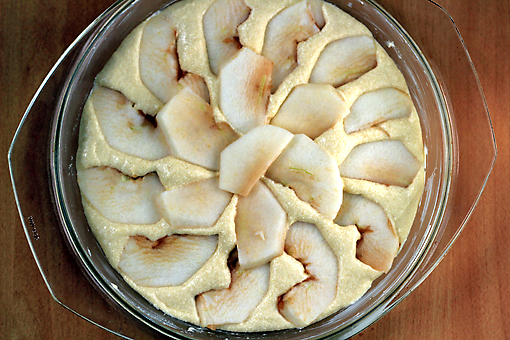 13. Lay the apple slices on the batter in concentric circles, starting at the outside edge.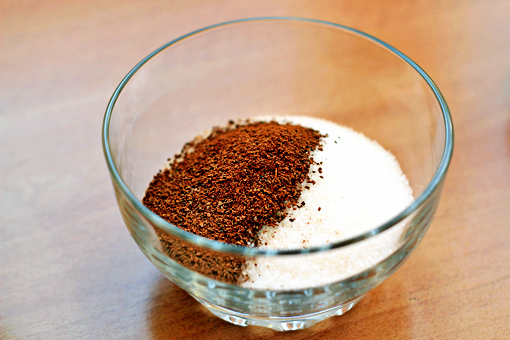 14. Now, for the final touch we need the remaining sugar (1/3 cup – 70 grams).
Combine the sugar with the cinnamon in a bowl…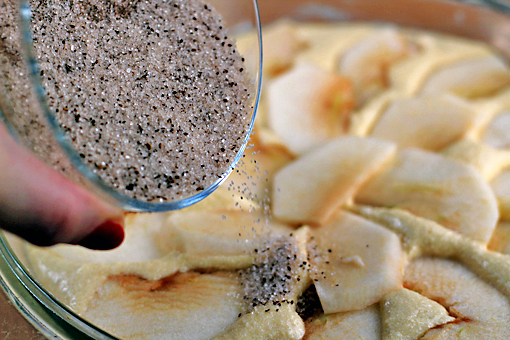 15. …and sprinkle the heavenly fragrant mixture over the apples.
Just like this.
While baking, the mixture will turn into a lovely sugary crust.
If you are not a huge fan of generous sugary crusts, use just about half of the mixture.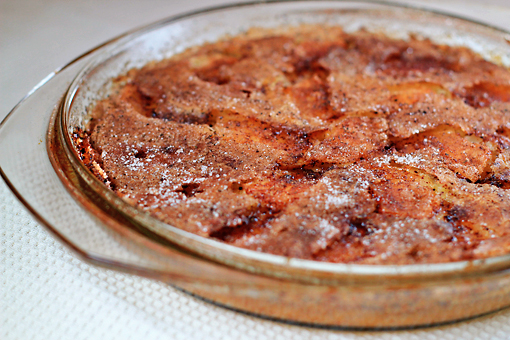 16. Bake for 25 minutes.
17. Remove the cake from the oven and let cool on the wire rack.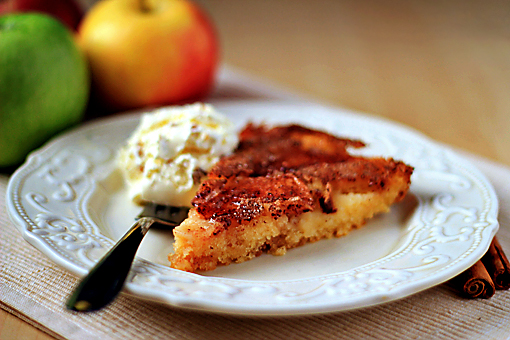 Oh, yum!
You can serve this cake as is or (OR!) with a scoop of vanilla ice-cream.
I thank heavens for that combination very, very often.
Enjoy, dear friends!
(This recipe was vastly adapted from SimplyRecipes.com.)