Crepes are a beloved kind of dessert over here – in our monkey household.
They make the days brighter and happier.
I don't really know how but it works!
Here's a little idea on how to make crepes a little different than usual – why not fill them with a wonderful cream cheese filling!
It's beyond delicious.
And beyond simple.
Come and have a look at how I made them…
These are the ingredients that I've used.
I bet you have them all in your pantry right now.
Right?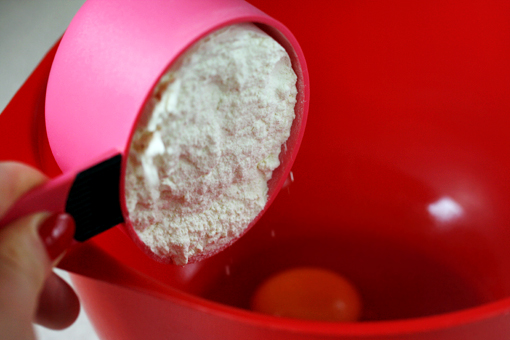 1. What I really love about making crepes is that the batter couldn't be easier to prepare.
At least the one I make.
You just throw the eggs, flour, milk, water, sugar, and a pinch of salt into a bowl…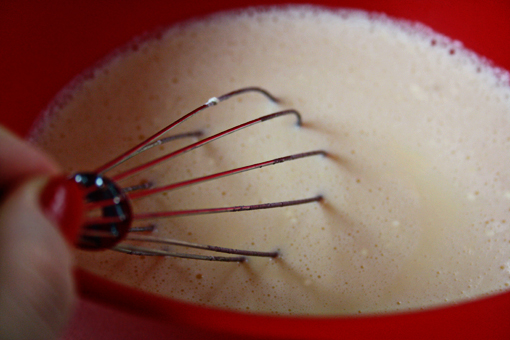 2. …and give it a good mix until it's all incorporated and there are no lumps.
If there's any more elaborate way how to prepare the crepe batter I never want to know.
Never!
I can perfectly survive with this amount of knowledge.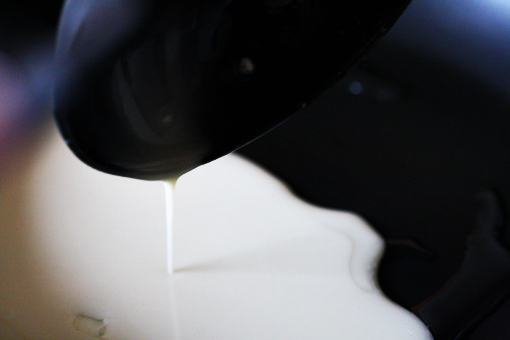 3. Now you need a pan. I usually use an 8-inch (20 cm) one.
Pour some vegetable oil in since we don't want our crepes to stick to the pan.
Place the pan over medium heat and let it stay there until it's rather hot or until a few sprinkles of water dropped on the pan splatter.
Using a ladle or scoop, pour about 1/4 cup (60 ml) of batter into the pan.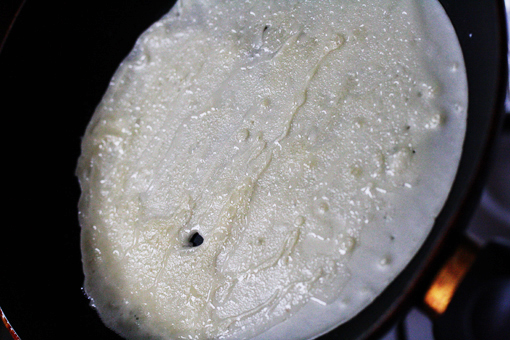 4. Tilt the pan with a circular motion so that the batter coats the surface evenly.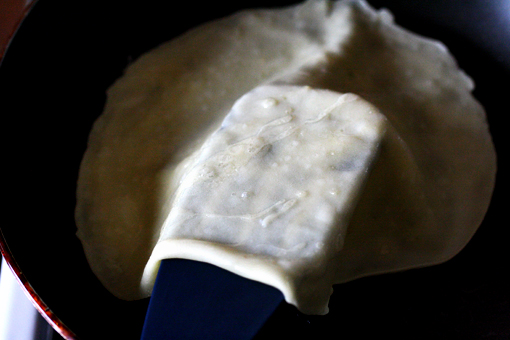 5. Cook the crepe for about 1 minute, or until the bottom is light brown.
6. Then loosen with a spatula, turn it and cook the other side.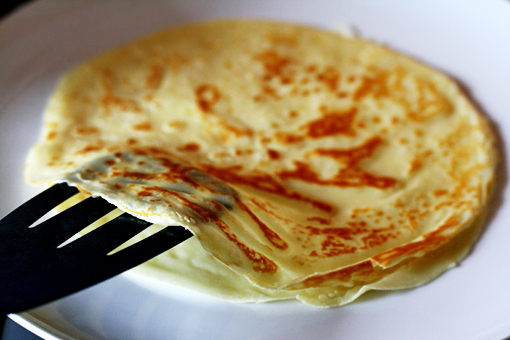 7. Remove the crepe from the pan onto a plate.
8. Continue with the rest of the batter.
Oh, and oil the pan again before pouring the batter for another thin pancake.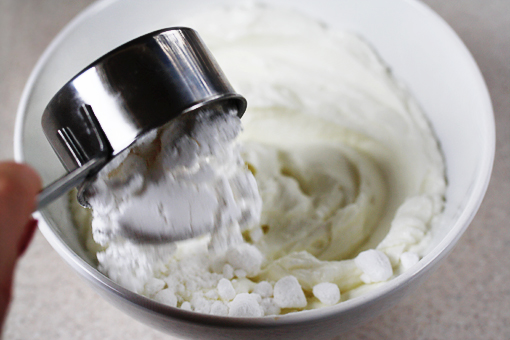 9. And this is how I made the cream cheese filling.
All I did was that I grabbed a bowl and in it I mixed the cream cheese, confectioner's sugar, vanilla extract, lemon zest (fresh or dried) and a pinch of nutmeg.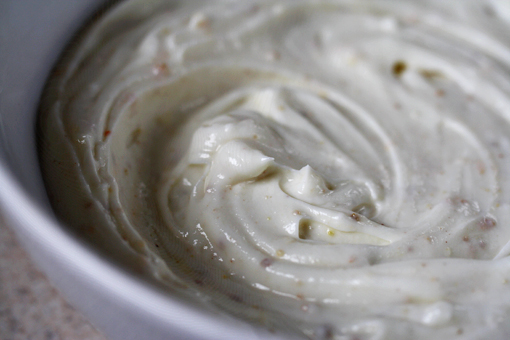 Yum!
At this point it is important to be very strong.
Very, very strong!
So try not to stick your finger in that and lick it like there's no tomorrow.
Please!
I know what I'm talking about…
Don't be like me!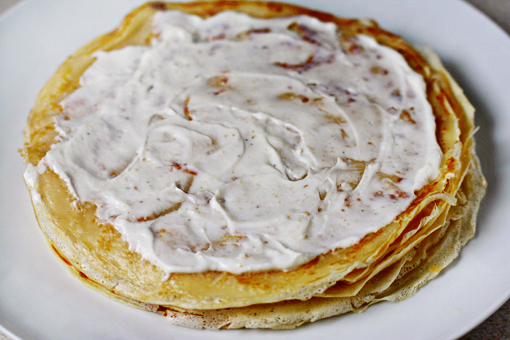 10. Spread about one heaping tablespoon of the filling over the crepe.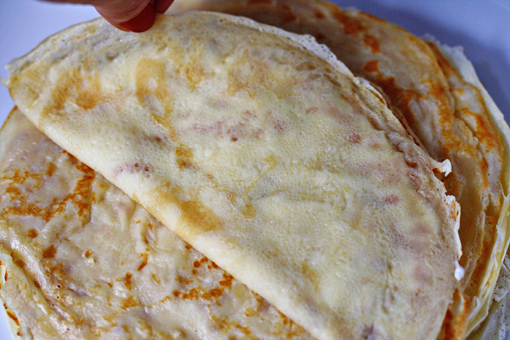 11. Fold it in half…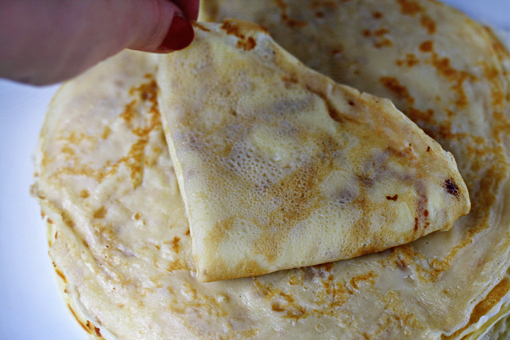 12. …and then fold it in half again so that you have this cute little triangle filled with pure heaven.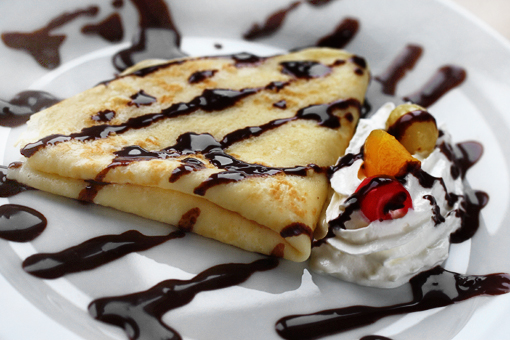 13. You can serve the crepes with melted chocolate, whipped cream and some fruit.
Enjoy, dear friends!
(This recipe makes about 8 crepes.)