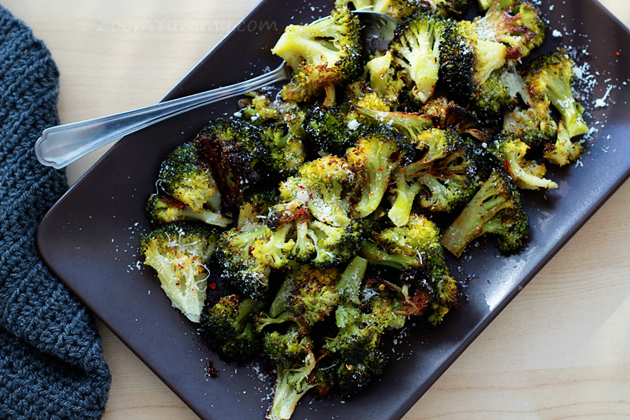 Hi guys!

I need to tell you one thing today… You really, really, really have to try this roasted broccoli recipe! It is amazing! Before I gave it a try, I never really knew that broccoli could reach such a high level of deliciousness. And it can. Indeed! I found out that when the right spices and cheese join the game and roasting comes to seal the deal, a finger lickin' good dish gets created.

I made this recipe a few days ago and could not sleep well until I made it again. That pretty much sums up how tasty this thing is…

Here are all the necessary details…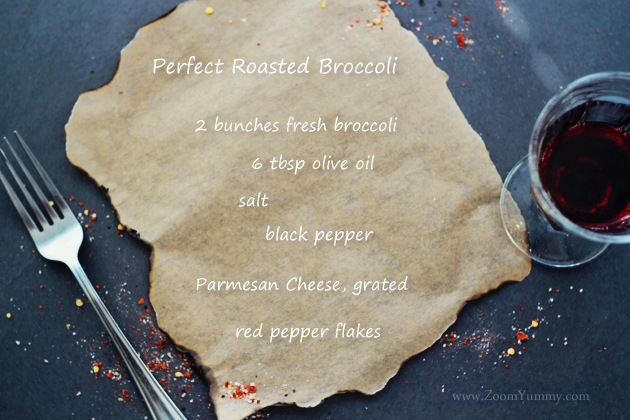 The ingredients.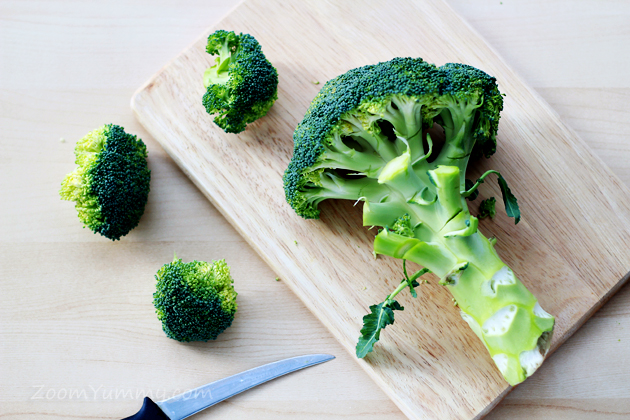 1. Preheat your oven to 430 °F (220 °C).

2. With a knife, cut the florets off of a stem of broccoli. Then cut the larger ones in half so they are all pretty uniform in size.

3. Wash the florets under running water and place them on a larger baking pan.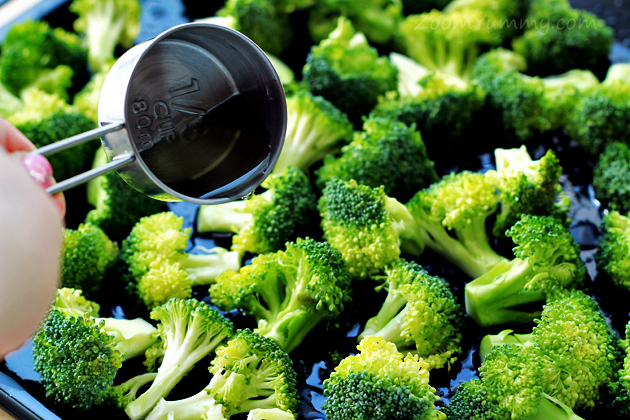 4. Drizzle the florets with oil.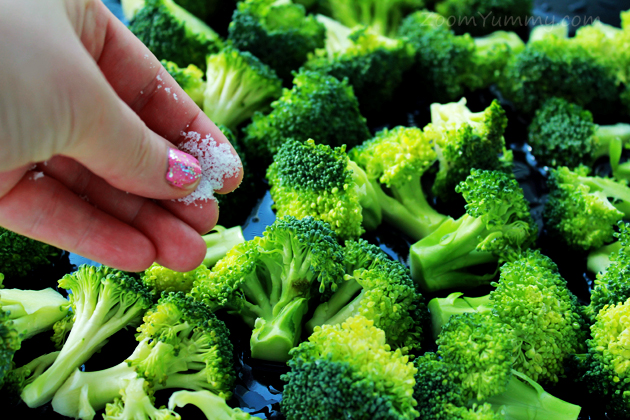 5. Season with a couple pinches of salt.
6. Toss them a bit.

7. Place in the oven and roast for about 15 minutes or until the edges turn golden brown.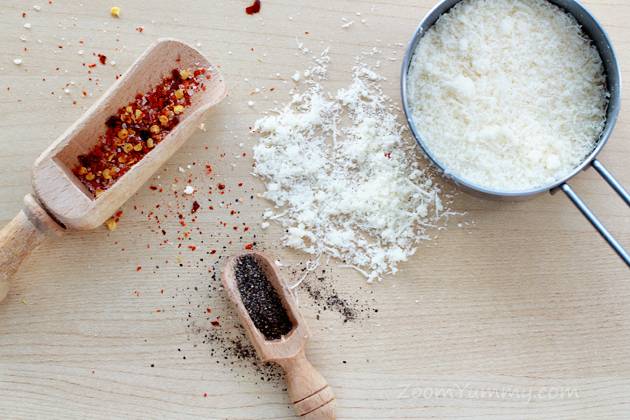 8. Then remove from the oven and season with black pepper, red pepper flakes and Parmesan Cheese.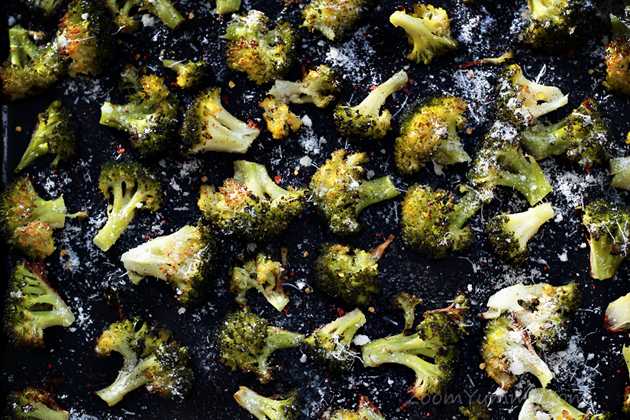 Just like this.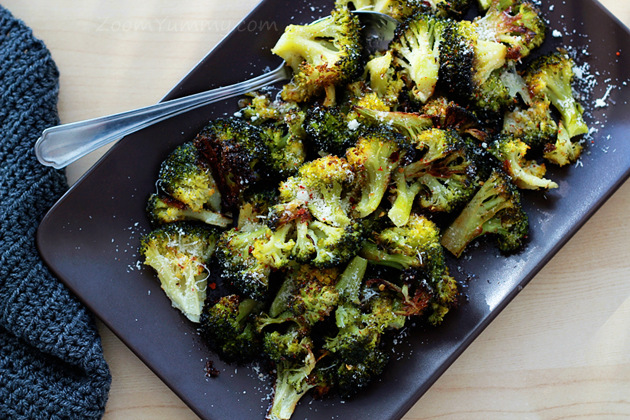 Serve warm.

And that's it! So very simple and quick.

Enjoy, dear friends!

Love,
Petra

(This lovely recipe was adapted from www.simplyscratch.com.)