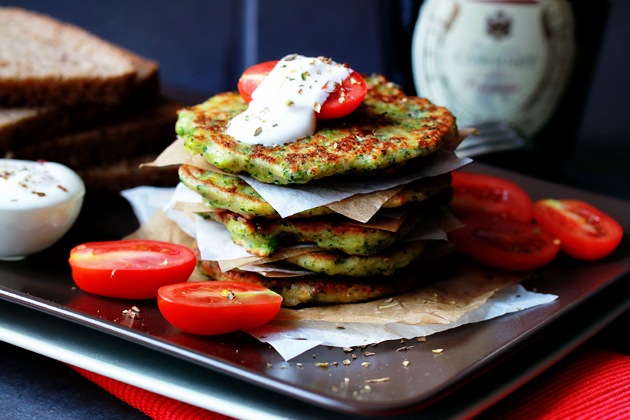 These Broccoli Parmesan Fritters have lovely crispy edges, nice soft texture and loads of veggie goodness inside.

It is just something you need to have very, very soon.

For a quick and hearty snack, serve them with a yogurt and garlic dip and a slice of bread. Or serve them with mashed potatoes to create a yummy and simple dinner…
This is what we need…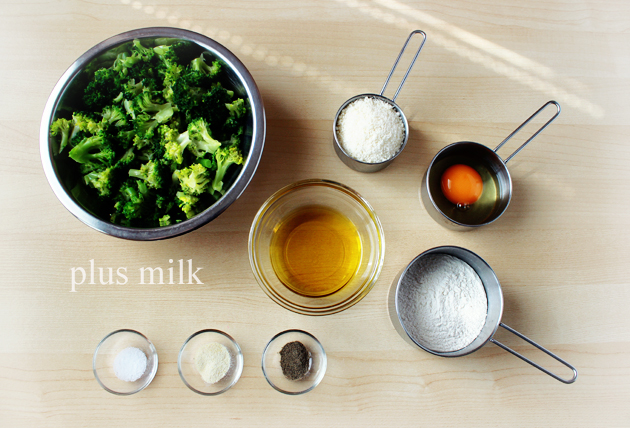 Broccoli, grated Parmesan, an egg, flour, oil, ground black pepper, garlic powder, salt and some milk.

Simple indeed.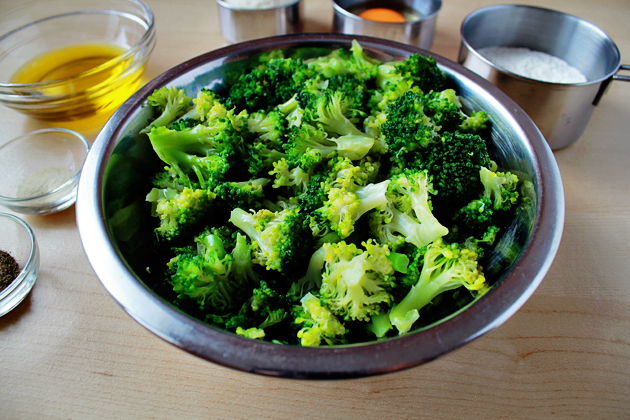 1. First, prepare your broccoli: Separate the florets from the biggest stem (you should end up with about 3 cups – 200 grams of broccoli). Then steam your broccoli until tender but not mushy. To do so, bring an inch or so of water to a boil in a small saucepan, then add the broccoli, place a lid on it and simmer it for 5 to 6 minutes. Drain the broccoli, then set it aside.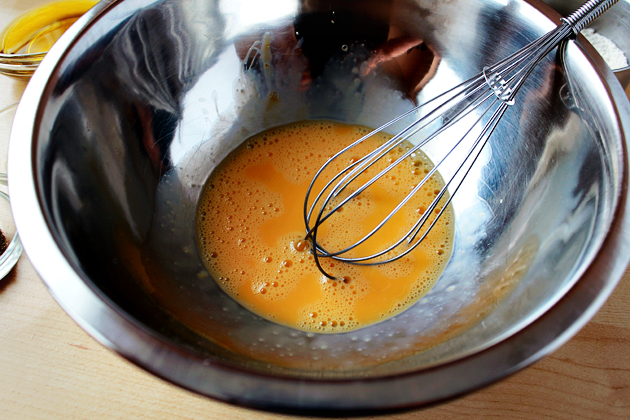 2. In a large bowl, lightly beat your egg.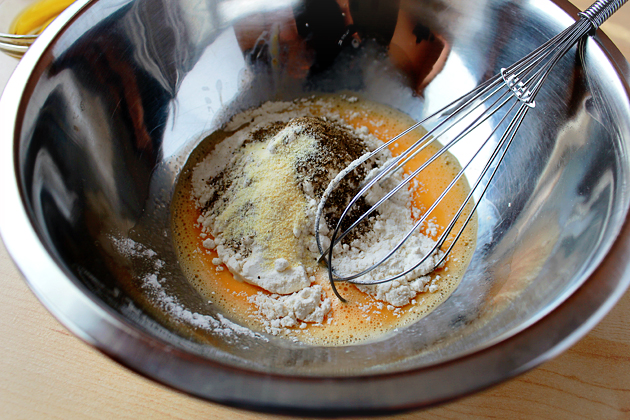 3. Add the flour, cheese, garlic, salt and pepper. Stir to combine.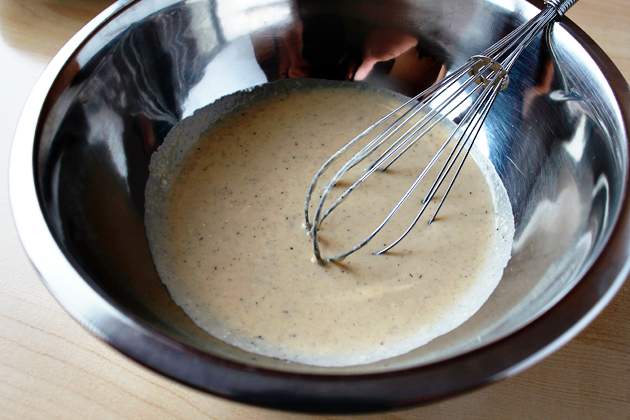 4. Then add the milk and stir some more.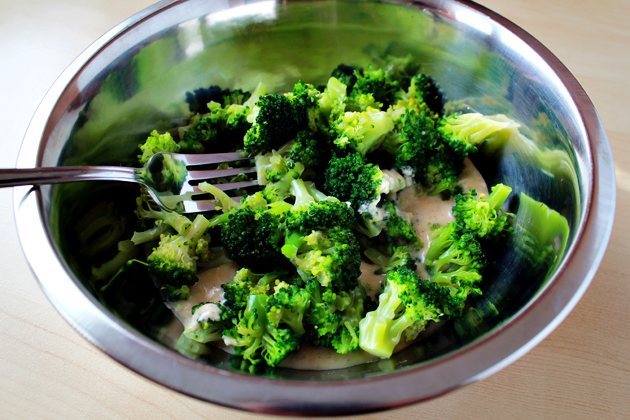 5. Add the steamed broccoli florets…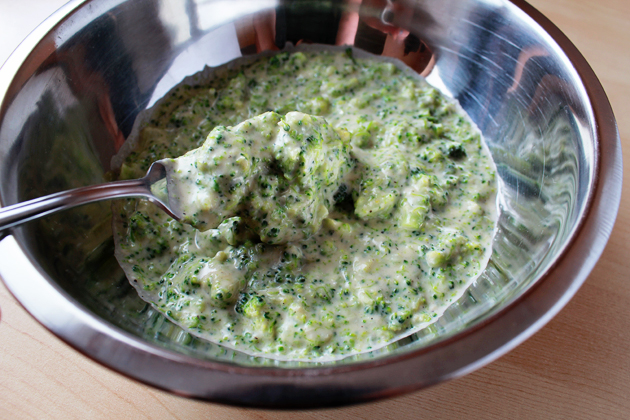 … and using a fork or a potato masher, mash the broccoli just a bit. You can leave the broccoli chunks larger or smaller, whatever you prefer.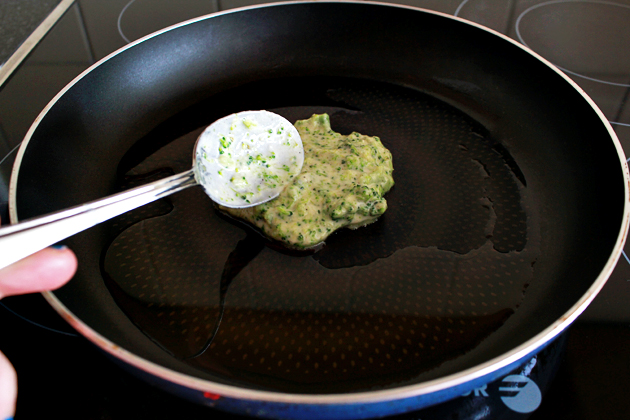 6. Heat a large skillet over moderate heat. Once hot, add about 2-3 tablespoons oil. Once the oil is hot, scoop a 1/4 cup-size mound (60 ml) of the batter and drop it into the pan, then flatten it slightly with your spoon or spatula.
7. Repeat with additional batter, leaving a couple inches between each. Once brown underneath, about 2 to 3 minutes, flip each fritter and cook on the other side until equally golden, about another 1 to 2 minutes.
8. Transfer briefly to paper towels to drain.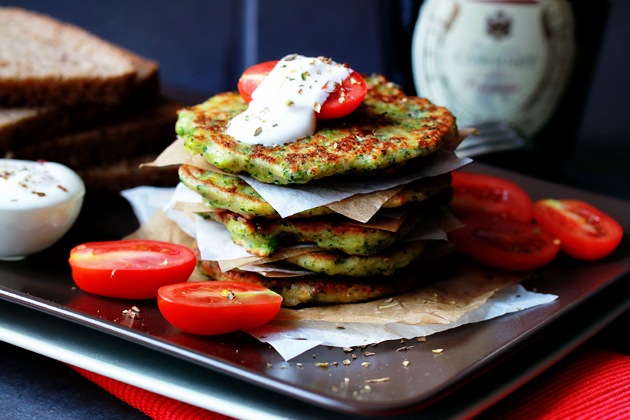 And most importantly, enjoy!
(This recipe was loosely adapted from SmittenKitchen.com. It makes about 8 fritters.)