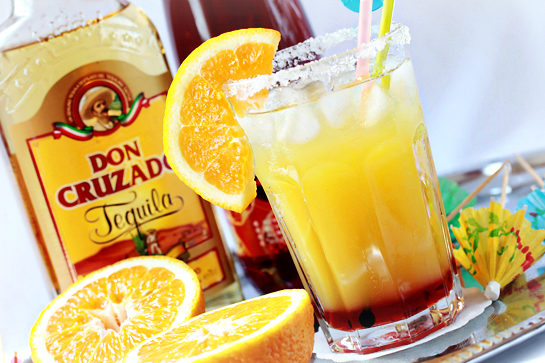 I am sure each of you has a favorite cocktail.

Mine is Tequila Sunrise. It has been this way ever since I can remember… Was I six when I first drank it? Or seven?

Nah! Nine!

Hehe, joking all the way… I was ten!

🙂

See? This happens to a person when she taste-tests a cocktail since early morning. Joking, joking, endless joking – that's all she does.

And now back to our serious business… what I love about this cocktail? Well, I can definitely tell you… it is sweet and ME LIKE SWEET, it is not too strong on the alcohol, the amount of orange juice makes it extremely refreshing, the pomegranate syrup that is included adds a really lovely and interesting taste to it all… and last but not least, I love how this drink looks – just like sunrise… and I LOVE sunrise.

It truly is yummy…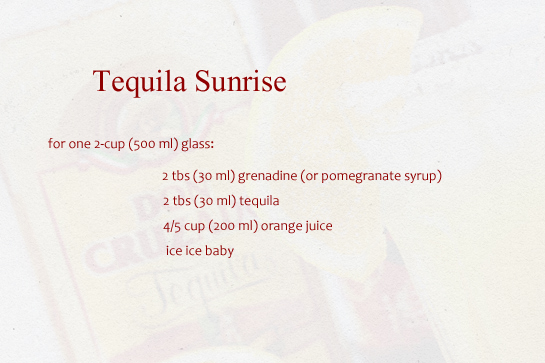 To make your own Tequila Sunrise, you need these ingredients.

I have to admit that I played with that juice-tequila-grenadine ratio a bit to achieve the taste that's most pleasant to my taste buds. And that's what you can do too… summer and booze experiments, that goes together rather well, I would say, right?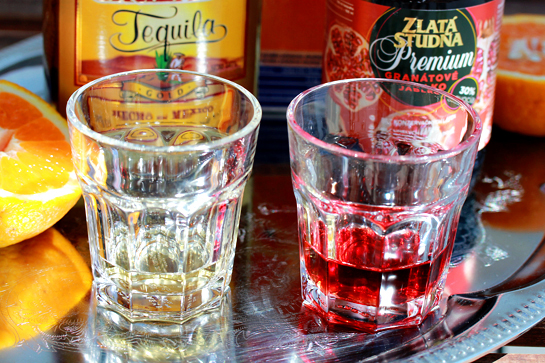 Again, this is basically all you need – grenadine, tequila and a lot of orange juice.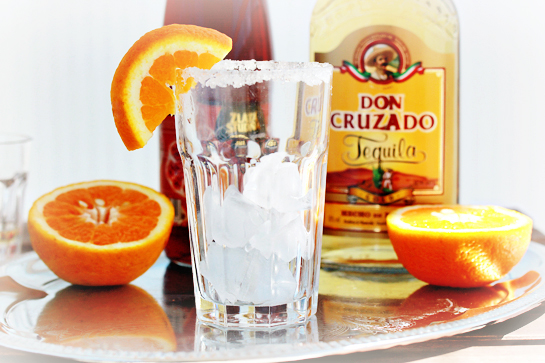 And ice, of course.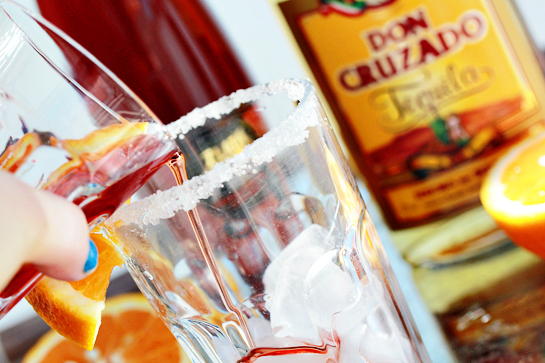 1. To prepare you own glass of lovely Tequila Sunrise, pour the grenadine into an ice-filled glass.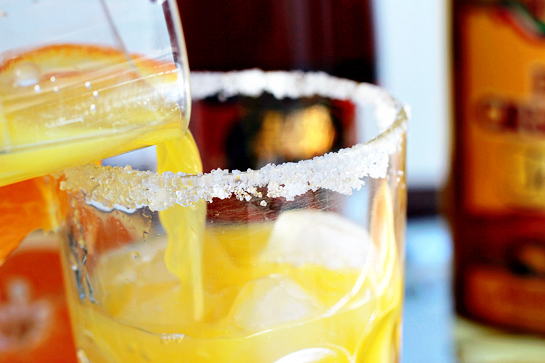 2. In a separate glass, stir together the orange juice and the tequila.Then pour this mixture in the glass too.
And that's it! Beyond simple!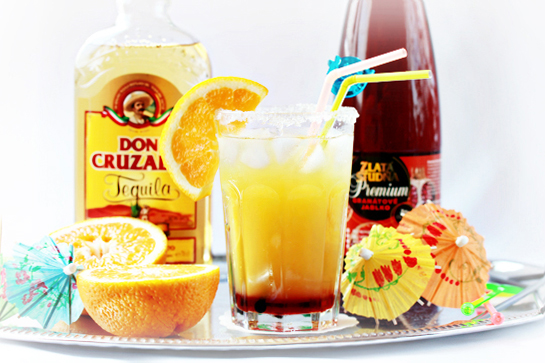 Serve with an orange wedge and a stirrer!

And… and this is important… stir the drink well before drinking.

I am sure you will love it!
By the way, what is your favorite summer cocktail… I would love to know… do tell!
Love,
Petra