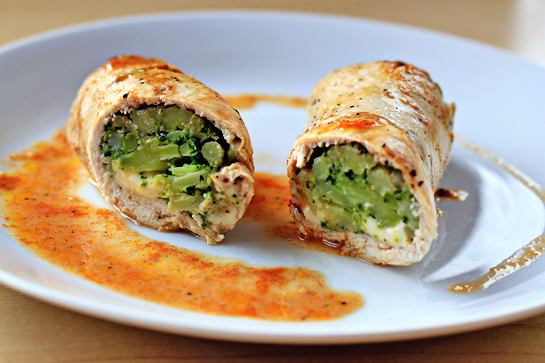 I am in love with this recipe.
It is healthy, it is perfect if you want to cut back on calories a little, it is ready in a couple of minutes, yet it is very satisfying and full of flavor.
A gem. A total keeper.
And the result looks cute too.
If you try it, dear friends, I am sure you'll like it…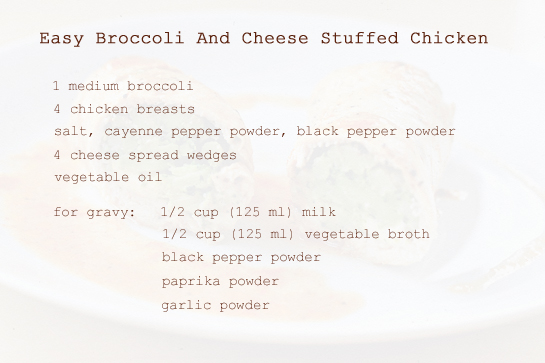 This is what we need. Simple indeed.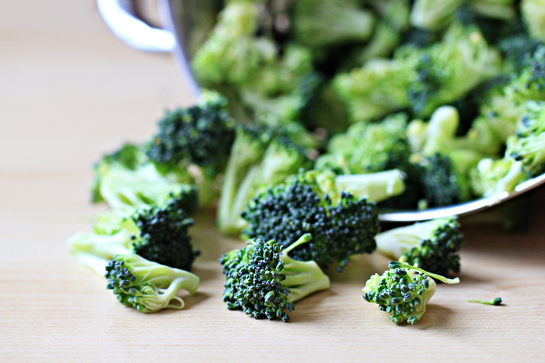 1. To begin, cook the broccoli florets in salty water for about 5 minutes.
When cooked, drain them and rinse them with cold water. Set aside.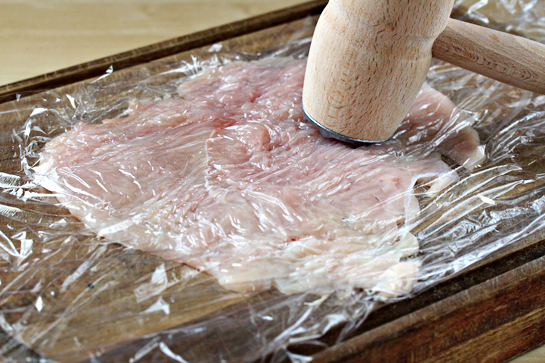 2. Preheat the oven to 400 °F (200 °C).
3. Working one at a time, place the chicken breasts between two sheets of plastic wrap and pound them.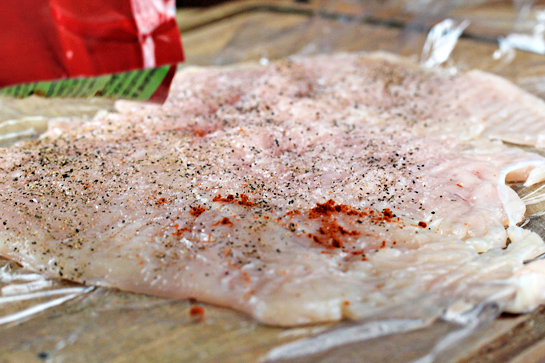 4. Remove the top wrap and season the meat with salt (about 1/4 tsp per large chicken breast), cayenne pepper powder (about 1/8 tsp), and black pepper powder (about 1/8 tsp).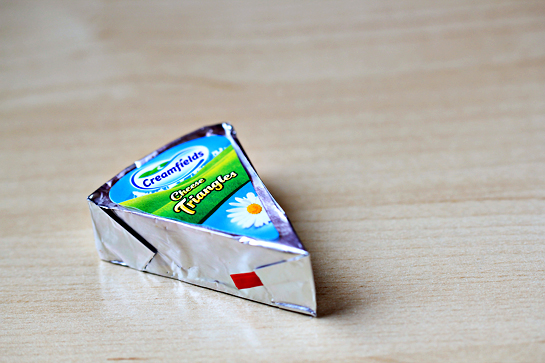 5. Cut the cheese wedge in smaller pieces…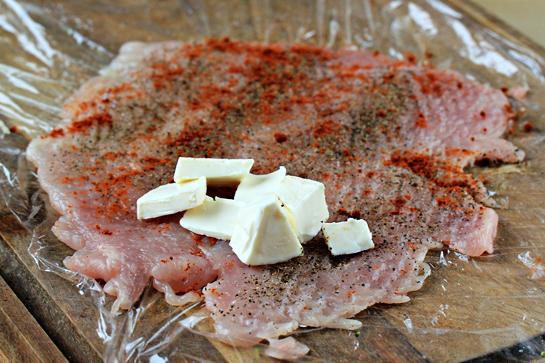 … and arrange it at the near end of the pounded breast.
Use one cheese wedge per one breast.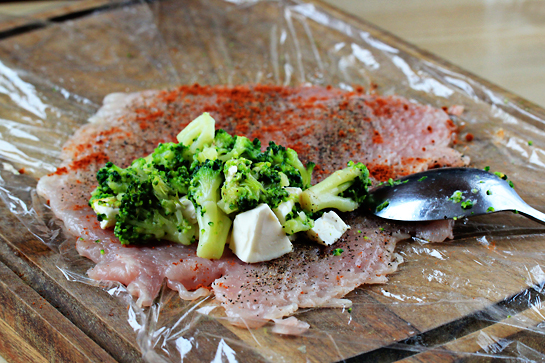 6. Place about 3-4 tablespoons of the broccoli on top of the cheese.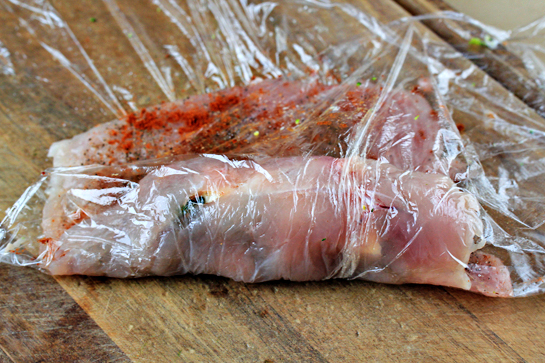 7. Use the remaining piece of wrap to assist you in rolling the breast and forming a tight roll.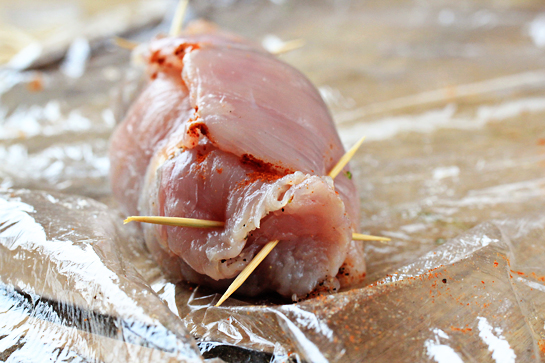 8. Secure the ends and the seam with a couple of toothpicks.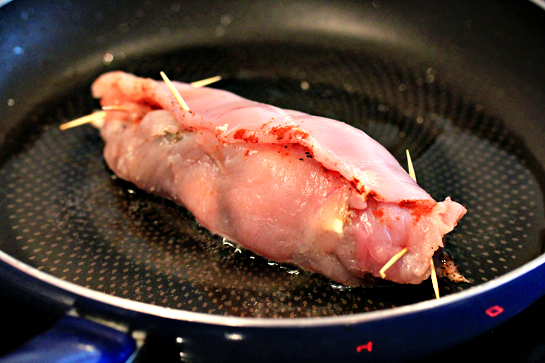 9. Pour about 2 tablespoons vegetable oil in a skillet or frying pan and put it on medium heat.
10. Once hot, sear the rolls on all sides until white in color (about 1 minute per side). This will help keep the lovely juices in while baking.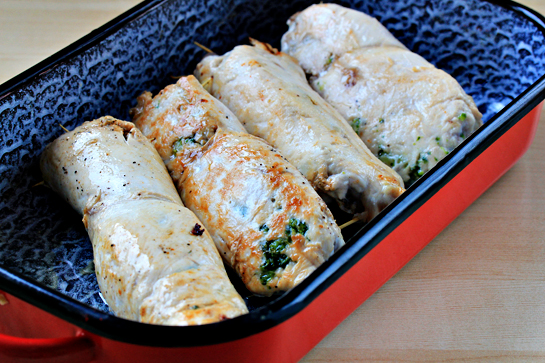 11. Brush a baking pan with some vegetable oil and place the rolls inside, the seam side down.
12. Bake at 400 °F (200 °C) for 30 minutes.
13. In the meantime, prepare the light gravy. Add the milk, broth, pepper, paprika, and garlic powder into the pan where the chicken was being seared. Cook, stirring frequently, for about 5 minutes.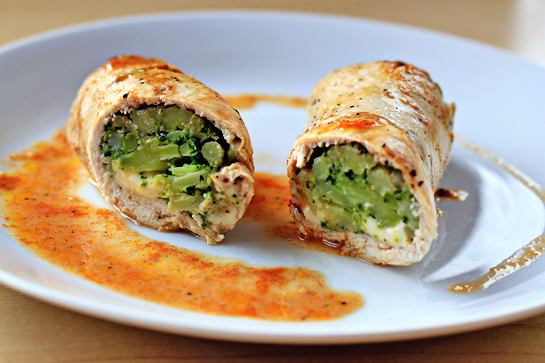 Remove the chicken from the oven, pour the sauce over the rolls and serve.
Enjoy!
Love,
Petra
(This recipe was adapted from Blommi.com. It makes 4 chicken rolls.)