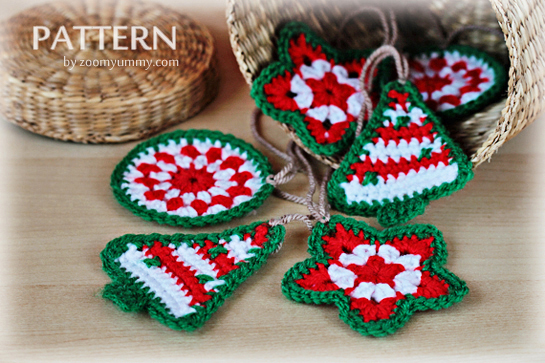 Wouldn't it be awesome to make homemade Christmas tree decorations this year?
Well, that's exactly what I thought the other day and immediately I started designing this red-green-white Crochet Christmas Ornaments.
Of course, I had you on my mind, as usual, so I sure did prepare a pattern for those of you who find this idea cute and appealing.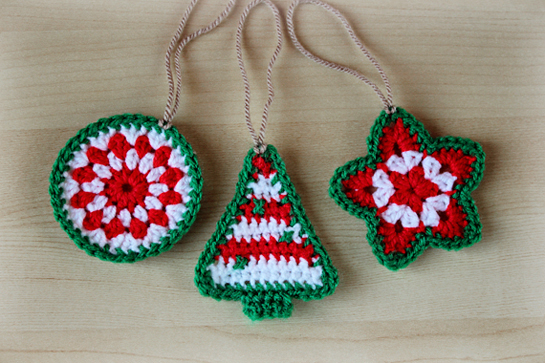 The pattern contains individual instructions showing you how to create a crochet circle, tree, and star ornaments.
Since the pattern comes with a very detailed photo tutorial containing… ahem… 58 pictures, even beginners can go through this project very easily.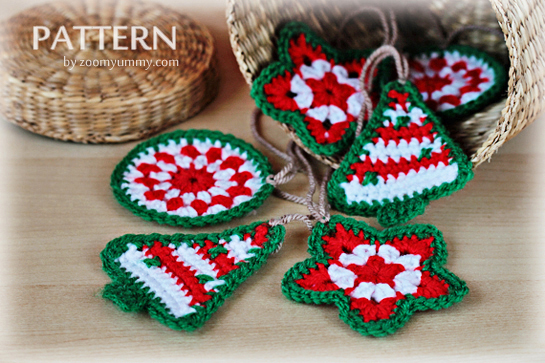 If you'd like to find out a little more about the pattern for Crochet Christmas Ornaments, you can now find all the necessary information in MY SHOP or on ETSY.
Enjoy the lovely holiday atmosphere, dear friends!
Love,
Petra