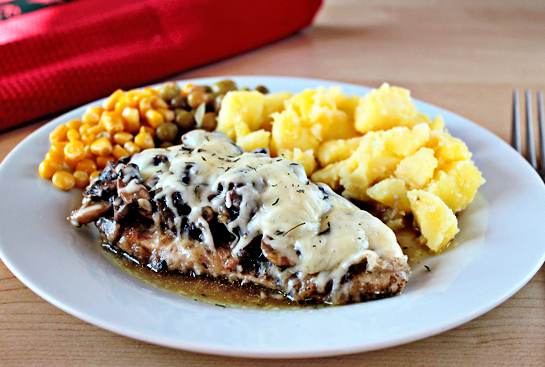 I love chicken recipes.
I always have.
When I was a kid I preferred the taste of chicken to any other kind of meat.
And now, when I'm a kid no more, not only has my love for the taste of chicken remained but I've also developed deep love for simplicity of these meals.
With addition of few basic ingredients you can create a nice dish in almost no time.
And this recipe is exactly of that kind.
It's tasty, it's quick to make, and it's flavorful and comforting just like a good home-made dish should be.
If you are interested, here's the step-by-step recipe…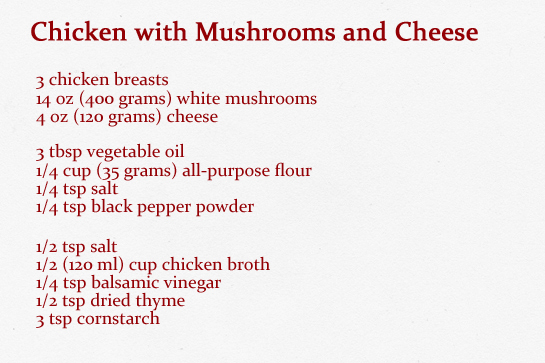 What needs to be said first, needs to be said first – the ingredients.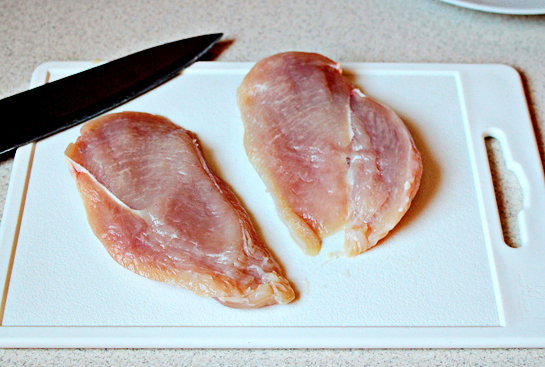 1. Slice each chicken breast in half horizontally.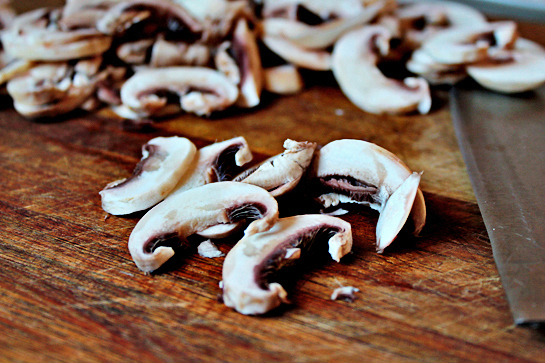 2. Rinse the mushrooms under running water and dry them with paper towels.
3. Slice the mushrooms.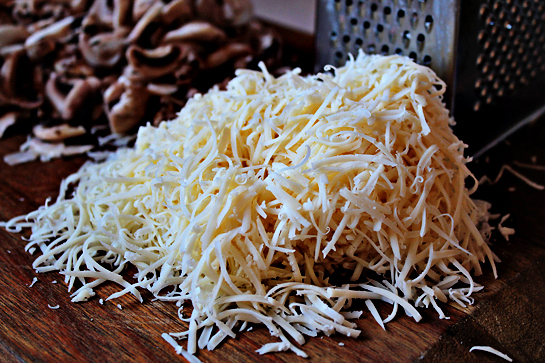 4. Shred the cheese.
I used Edam because we buy that one most often and I just found it in the fridge, but you can use any kind you like.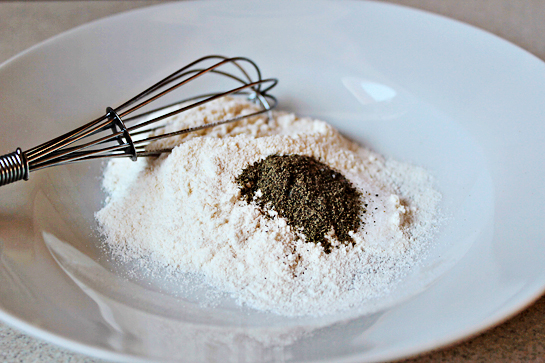 5. In a shallow bowl, combine the flour (1/4 cup – 35 grams), salt (1/4 tsp) and black pepper  (1/4 tsp).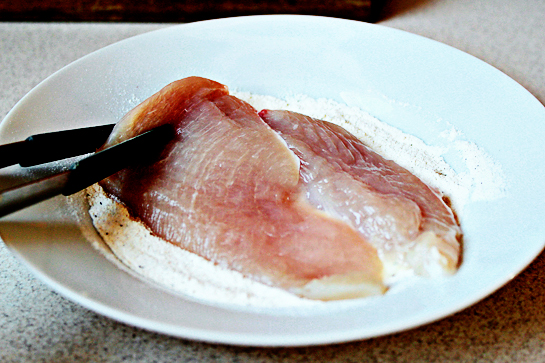 6. Coat each chicken piece with the flour mixture.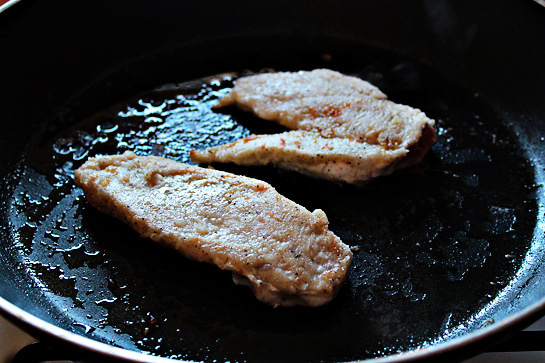 7. In a large frying pan (or skillet), heat the oil over medium-high heat.
8. Add the chicken pieces and cook them, about 5 minutes per side.
Then remove the chicken to a separate plate.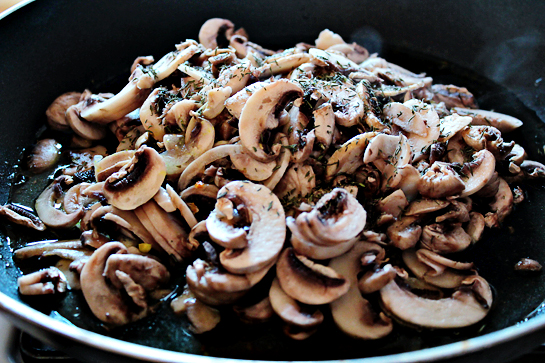 9. Place the mushrooms into the same pan.
10. Add the salt (1/2 tsp), chicken broth, balsamic vinegar, and thyme.
Cook over medium heat about 7 minutes, stirring frequently.
11. Then add the cornstarch and cook about 1-2 minutes, or until the sauce gets thick.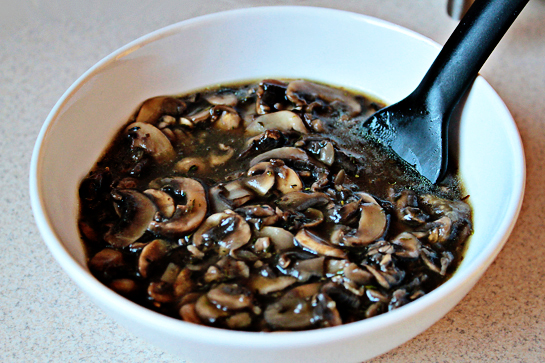 12. Remove the mushroom sauce into a separate bowl.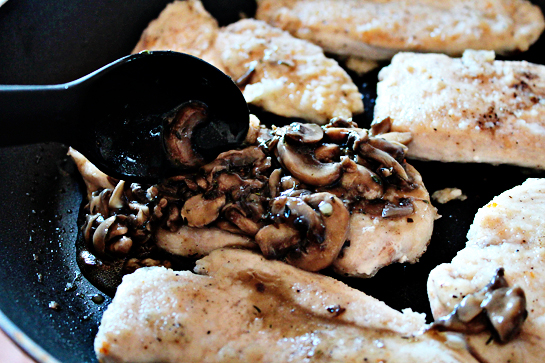 13. With the heat under your frying pan on medium, return the chicken pieces into the pan.
14. Spoon the mushroom sauce over the chicken.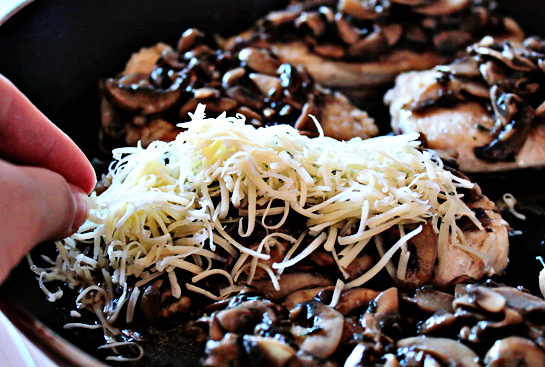 15. Distribute the cheese evenly over each chicken piece.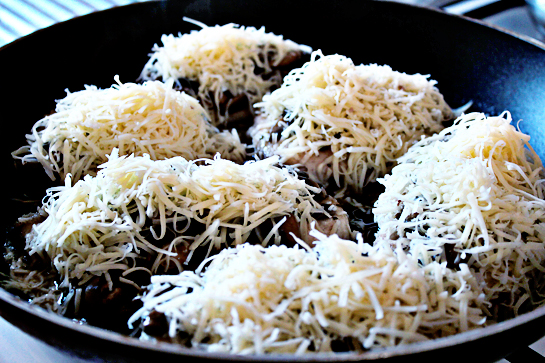 Just like this.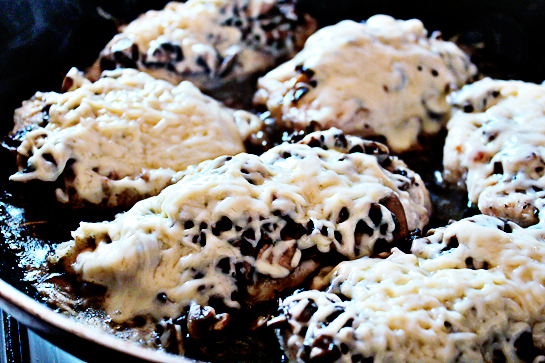 16. Cover and cook about 5 more minutes.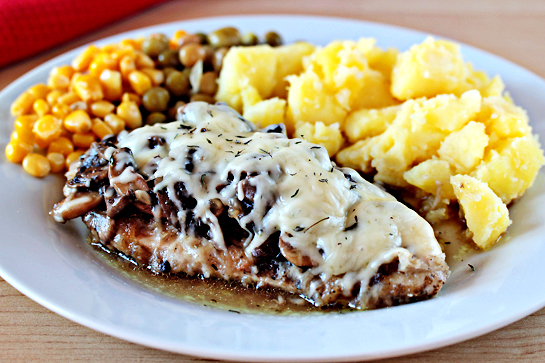 Serve with potatoes and vegetables that you like. We had corn and peas and we liked that a lot.
Enjoy, dear friends!
Love,
Petra
(This recipe was slightly adapted from womansday.com.)