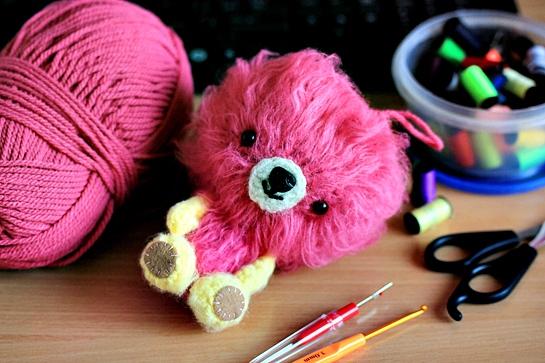 The best day in my world?
Making a little teddy bear all day long.
And listening to music while doing that.
And watching documentaries, too.
That is the best day I can have.
And that is exactly what I've had today.
Sweet.
P.S.: Can't wait to show you this baby. The photos coming soon.