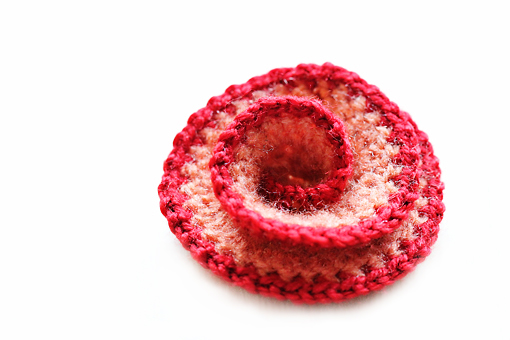 (Update: To see more of my patterns, please visit my

ONLINE SHOP

!)
This is a little crochet swirl.
You might have seen me using it in this project.
And since I gave you a pinky swear promising I'd show you how it's done, here it is.
But before I start, I'd just like to let you know that I am no crochet guru. Not by a long shot. I am kind of a psychotic, hysterical, constant trial and error experiencing person who, despite that all, loves her yarns and her hook.
Which in short means that I really hope the following sentences make at least some sense.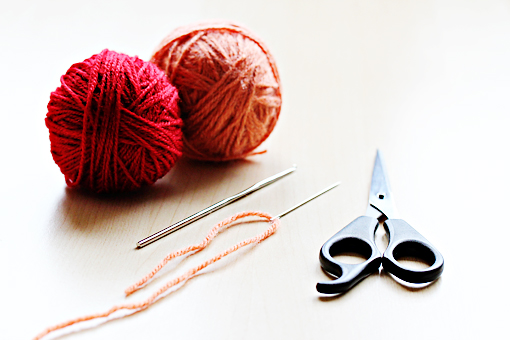 Here's what you need.
Two yarns of different color – the bulkier the yarn the bulkier the swirl.
You also need one hook that will work well with your yarns, a needle and a pair of scissors.
Let's pretend that is not a hair cutting scissors.
Please.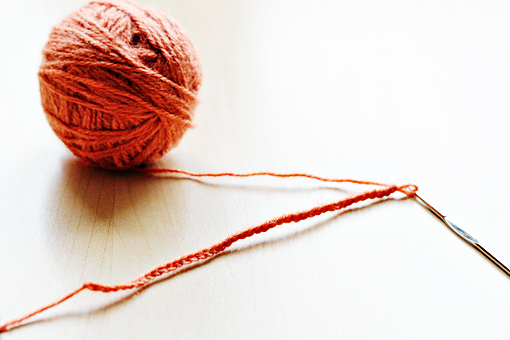 The whole swirl has only four rows. This is the first one:
1. Row: 43 ch (ch = chain stitch).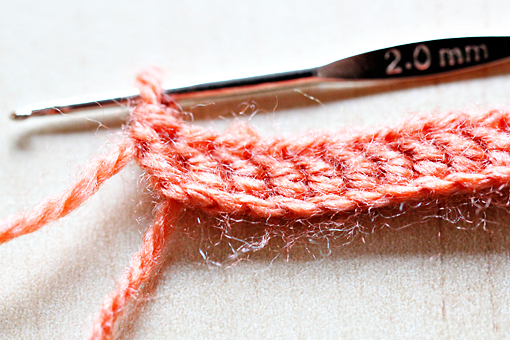 2. Row: 1 dc (dc = double crochet stitch) into the fourth chain stitch from the hook, 1 dc into each remaining chain stitch.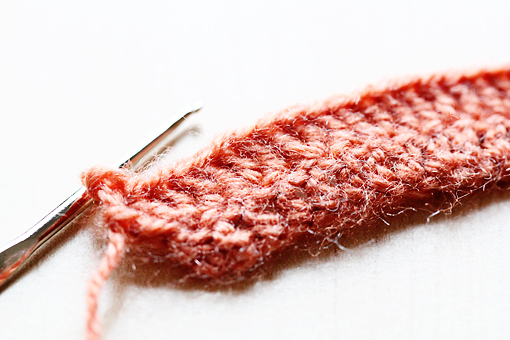 3. Row: 3 ch, 1 dc into the first stitch from the hook, 1 dc in next stitch, 2 dc into next stitch, *1 dc in next stitch, 2 dc in following stitch*, repeat *…* till the end of the row.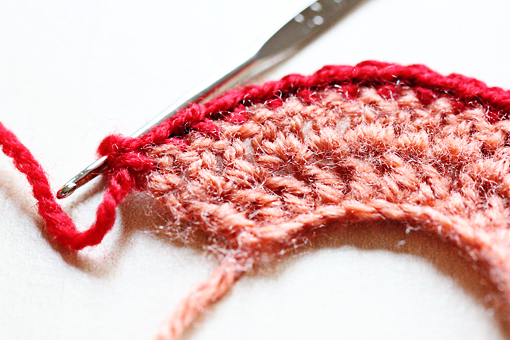 4. Row: with a changed yarn color, 2 ch, 1 sc (sc = single crochet stitch) in the first stitch, 1 ch, *1 sc in next stitch, 1 ch*, repeat *…*.
Finish off.
You have just created a funny curly strip.

Now twist the strip into a nice shape.
Using a needle and some yarn, sew some stitches in the middle and along the edges only to fixate the whole swirl.
I made only three stitches and that was it.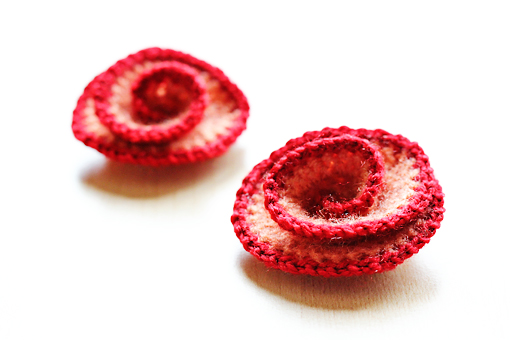 I can imagine these on scarves, slippers, headbands or as a brooch even.
Hopefully, I didn't break your brain.
Enjoy, dear friends!
Love,
Petra
(Update: To see more of my patterns, please visit my

ONLINE SHOP

!)