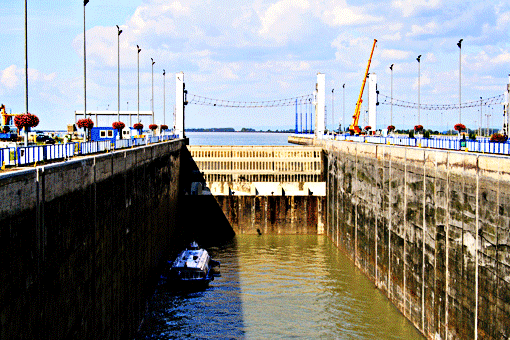 Sometimes me and my man spend our weekends doing the strangest things.
Like watching ships getting in and out of huge chambers.
Unbelievably huge chambers!
Even to a girly girl like me, this process was completely captivating.

Oh, and also, this is my first animation.
I'll explain how to put it together later.
It can't be simpler to make.

See you soon!
Love,
Petra