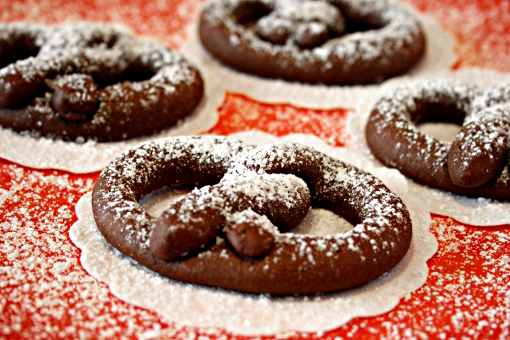 I have experimented a bit today …
The inspiration to make these cookies comes from Martha's Chocolate Pretzels but I have changed her recipe quite a lot.
These pretzels taste like coffee, chocolate and cinnamon all together.
Quite pleasing combination, hm?
~~~
To make these lovely pretzels you need:
1/4 cup (20 grams) cocoa
4 teaspoons instant coffee
1 teaspoon ground cinnamon
10 tablespoons boiling water
1/2 cup (113 grams) unsalted butter, room temperature
2/3 cup (135 grams) granulated white sugar
1 teaspoon vanilla extract
1 large egg
1/2 teaspoon salt
1 2/3 cup (220 grams) all-purpose flour
confectioner's sugar to sprinkle on top
~~~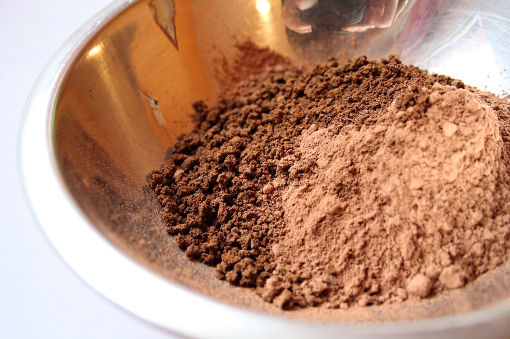 1. In a small bowl, mix together the instant coffee, cocoa and cinnamon.
(OK, you are right, there's no cinnamon in the bowl. My brain just doesn't work so well in the morning and I tend to forget things. I added the cinnamon as the last step.)
2. Pour the boiling water into the bowl and stir thoroughly. Set aside.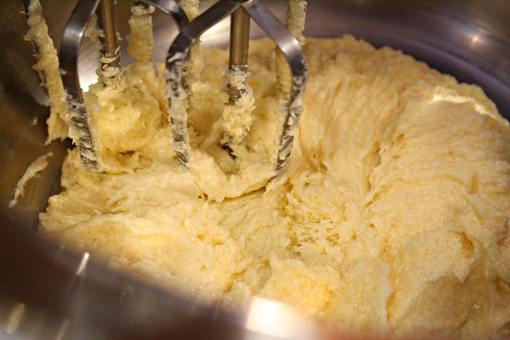 3. Put the butter and granulated sugar in the bowl of your electric mixer.
Mix until creamy.
Then add the egg, vanilla extract and salt and mix again.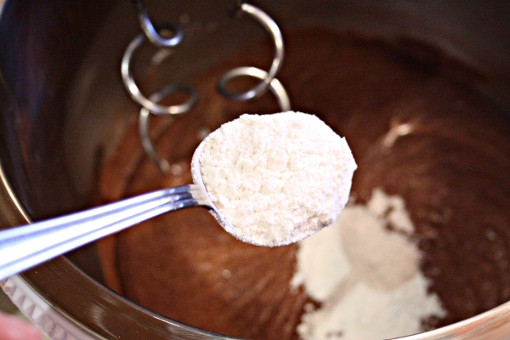 4. Add the cocoa-coffee-cinnamon mixture and beat slightly.
5. Gradually add flour, and mix until a smooth dough forms.
6. Turn out on a lightly floured counter and form a ball.
Wrap in foil and refrigerate for about one hour.
7. Preheat an oven to 350 F (175 C).
8. Line a baking sheet with parchment paper.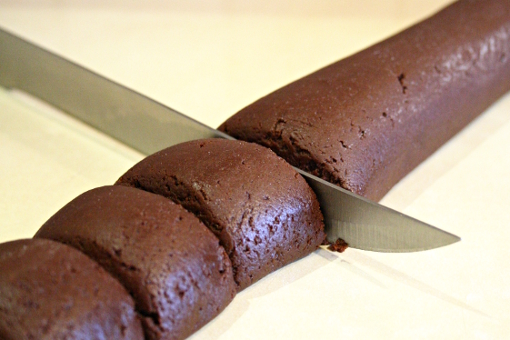 9. Shape the dough into a log and cut it into 18 equal pieces.
Form a small ball from each piece.
Shape the balls into 12-inch-long (30 cm) ropes.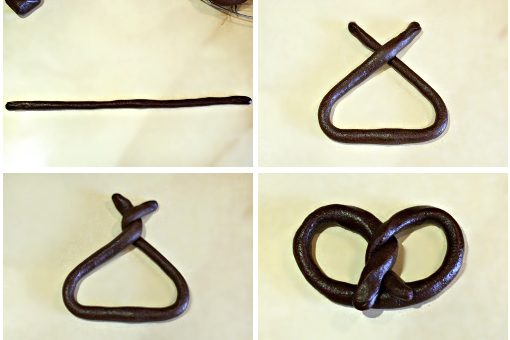 10. Twist each rope into a pretzel shape (I recommend doing this on the baking sheet because it might get a bit awkward to transfer them onto the sheet).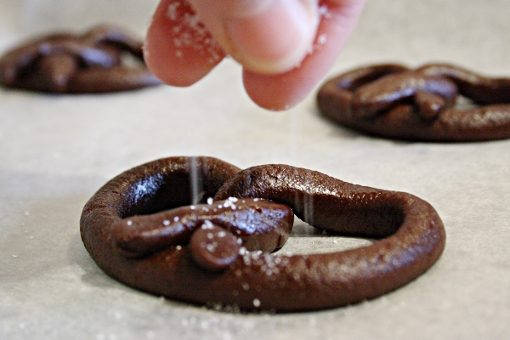 11. Some granulated sugar on top. Here we go…
Bake for 10 minutes.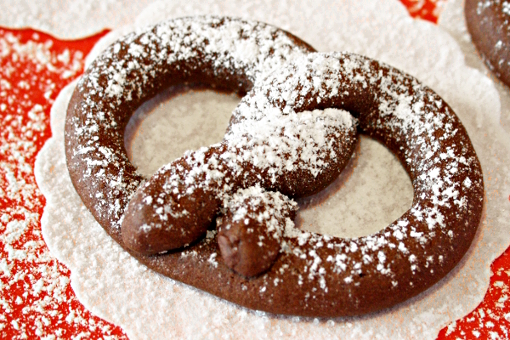 12. Remove from the oven and let cool on a wire rack.
If you'd like your cookies a bit more festive you can sprinkle them with some confectioner's sugar.
These cute and delicious pretzels can be stored in airtight containers at room temperature up to 1 week.