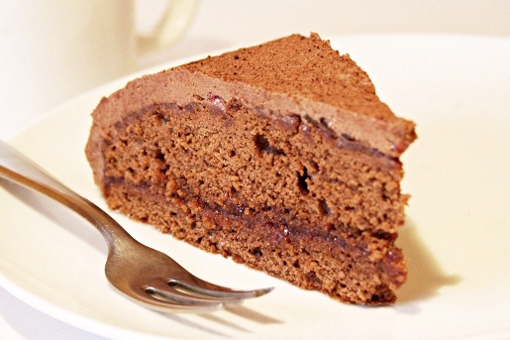 This is a delicious cake to welcome the winter season with!
The texture of the dough works perfectly with the freshness of the jam filling and the richness of the buttery chocolate frosting.
You will be amazed by its wonderful taste!
~~~
To make the cake you need:
2/3 cup (150 grams) unsalted butter, room temperature
6 tablespoons (85 grams) granulated white sugar
1 teaspoon vanilla extract
4 egg yolks
4 egg whites
5 ounces (150 grams) semi-sweet chocolate
1 cup (130 grams) all purpose flour
1 teaspoon baking powder
2 tablespoons cocoa
For the filling you need:
1 1/2 cups (375 grams) jam (raspberry or strawberry or forest fruit)
For the frosting you need:
6 ounces (180 grams) semi-sweet chocolate
6 tablespoons (84 grams) unsweetened butter
1 cup (115 grams) confectioner's (or powdered) sugar, sifted
7 teaspoons milk
~~~
1. Preheat an oven to 350 F (175 C).
2. Grease and flour your 9 inch (23 cm) spring form pan.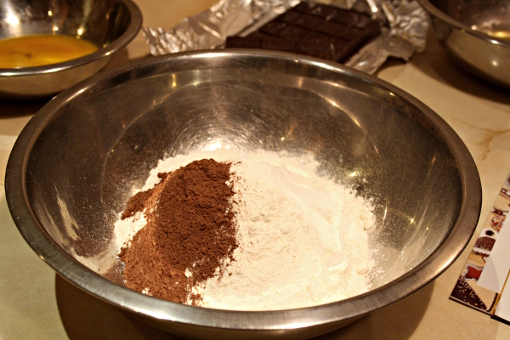 3. Now we mix our dry ingredients – the flour, cocoa and baking powder.
Set the bowl aside.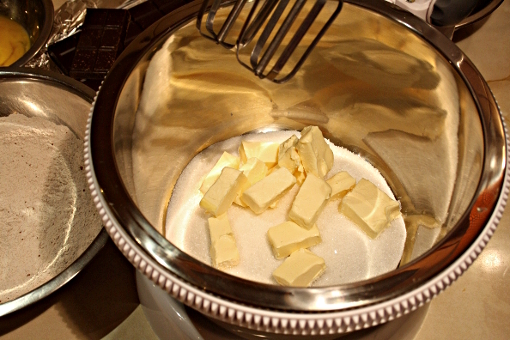 4. In the bowl of your electric mixer whisk the butter and sugar until fluffy (about 3 minutes).
5. Add the egg yolks and vanilla extract.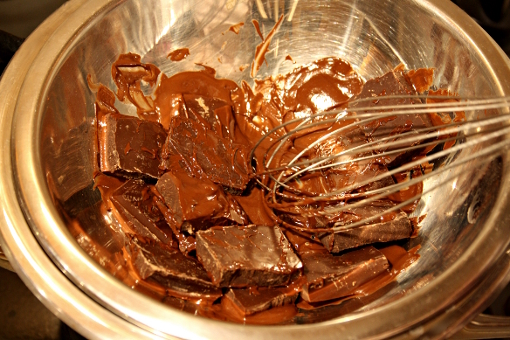 6. Place a small bowl over a pan with simmering water and melt the chocolate.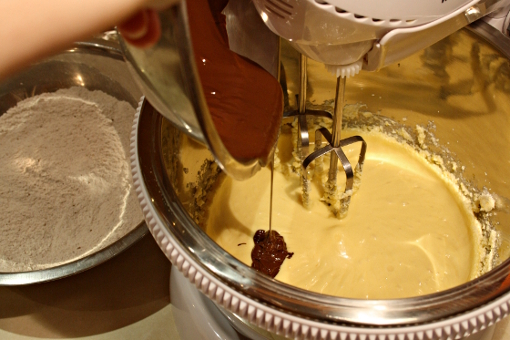 7. Add the melted chocolate to the batter and beat shortly.
8. Add the flour mixture and beat again.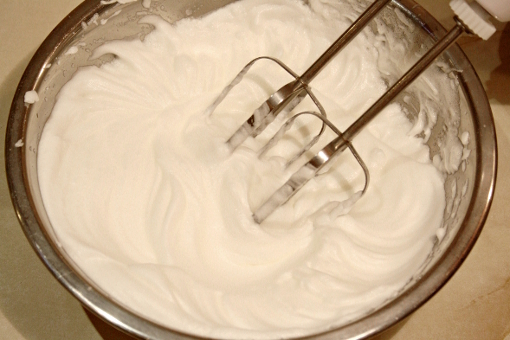 9. Whip the egg whites and add them to the batter.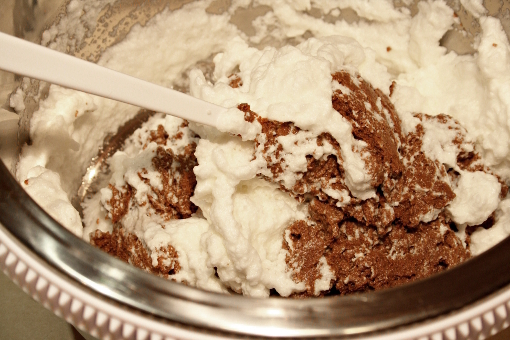 10. Add the whipped egg whites and fold until smooth.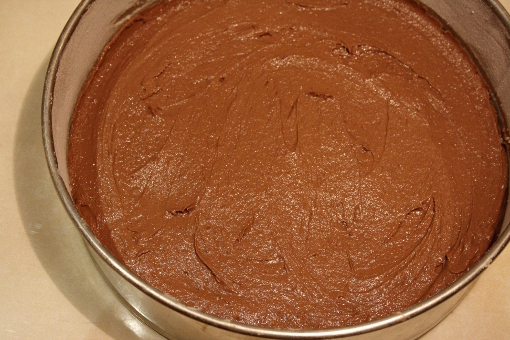 11. Fill the spring form pan with the batter and spread it evenly.
Place in the oven and bake for about 35 minutes.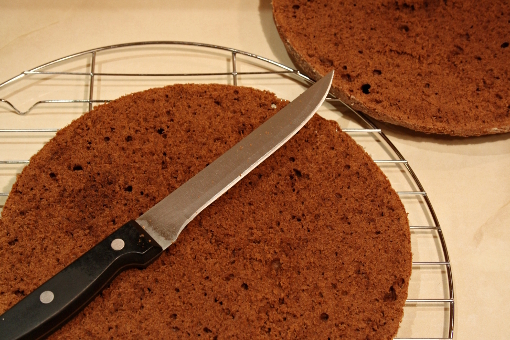 12. When baked, remove from the oven and let cool.
When the cake's cooled, remove it from the pan and cut into two halves.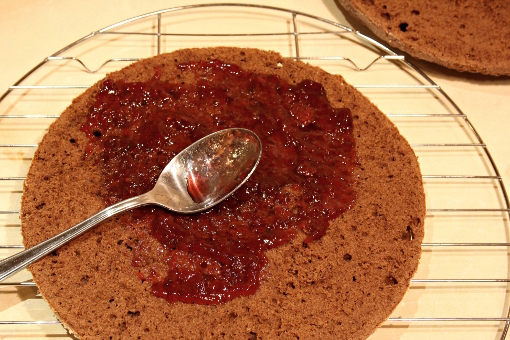 13. Spread one half of the jam over the bottom layer of the cake.
Place the second layer on top of the first and cover the whole cake with the rest of the jam.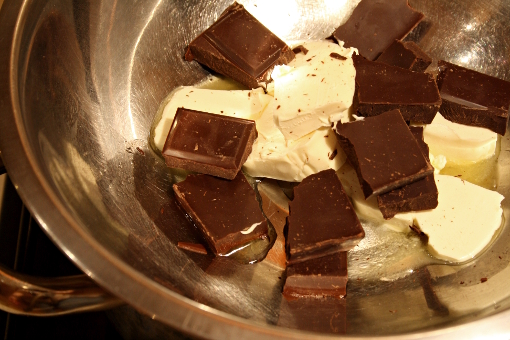 14. Now we are going to prepare the chocolate frosting.
Melt the butter and chocolate over simmering water.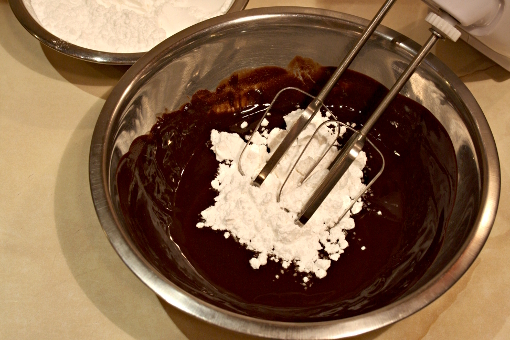 15. When nicely melted, add the sifted sugar and the milk and whisk together.
16. Spread the frosting over the whole cake.
You can also sprinkle a little cocoa over the top.
Refrigerate for at least 6 hours.
Enjoy!