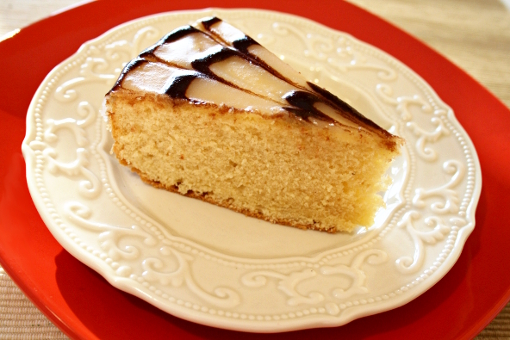 This cake is a wonderful treat to serve in the afternoon with a nice cup of tea.
Or in the morning.
Or in the evening.
Or as a midnight snack.
Simply – whenever – so good it is.
I would describe it as, hm..,  lemony – which comes from adding lemon zest and lemon juice to the cake.
And then it's very, hm…, lemony – because there is this delicious and refreshing lemon frosting on the top.
~~~
To prepare this lovely lemony Lemon Cake with Lemon Frosting you need:
1 cup (226 grams) unsalted butter, room temperature
1 cup (200 grams) granulated white sugar
4 large eggs
1 teaspoon vanilla extract
zest of 1 large lemon
1 1/2 cups (210 grams) all-purpose flour
1/2 cup (60 grams) cornstarch (or corn flour)
2 teaspoons baking powder
1/4 teaspoon salt
1/4 cup (60 ml) lemon juice
For the Lemon Frosting you need:
1 cup (115 grams) confectioner's sugar
2 tablespoons fresh lemon juice
~~~
1. Preheat an oven to 350 F (175 C).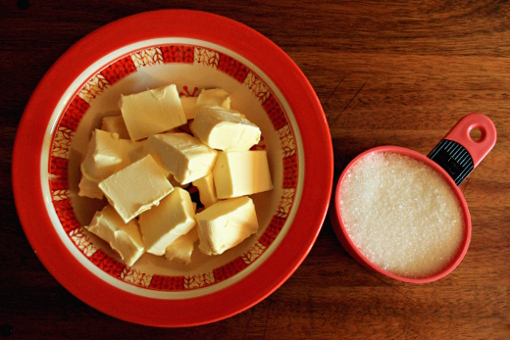 2. We are going to kick it off with the butter and the sugar this time.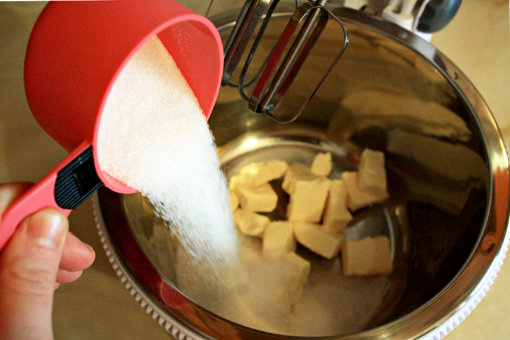 3. Place these heavenly ingredients into your magical mixing machine.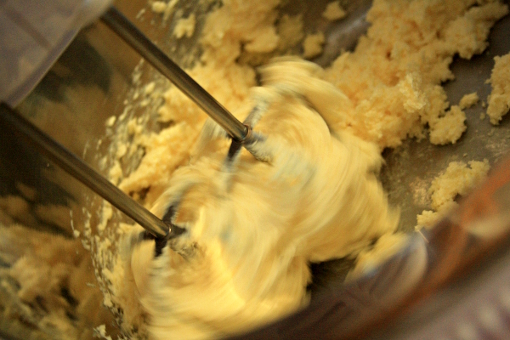 4. And give them a good mix – …
… (and you surely already know what's that going to be followed by)  –   "UNTIL LIGHT 'N FLUFFY".
Right!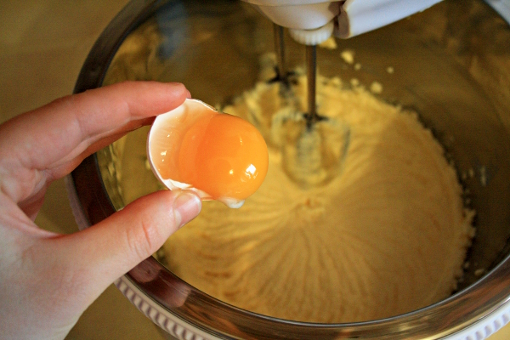 5. Add the eggs – one at a time, please (beating about one minute after each addition).
Then add the vanilla extract and the lemon zest.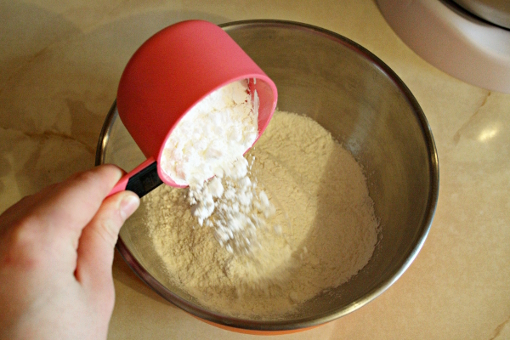 6. In a separate bowl mix together the flour, cornstarch, baking powder and salt.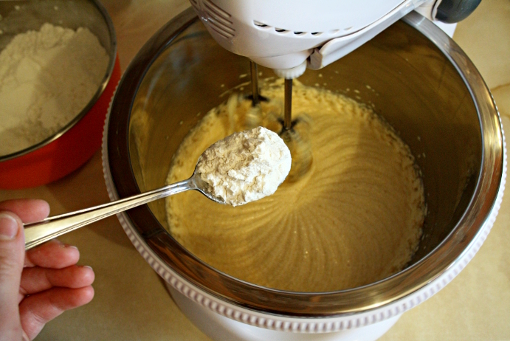 7. Add the flour mixture into the batter – one tablespoon at a time – and mix.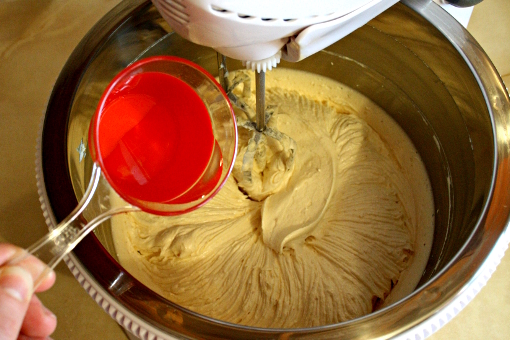 8. Finally, add the lemon juice.
Mix only until incorporated.
(Wow, have you ever seen a more beautiful batter? I felt like eating it right then – when making it.)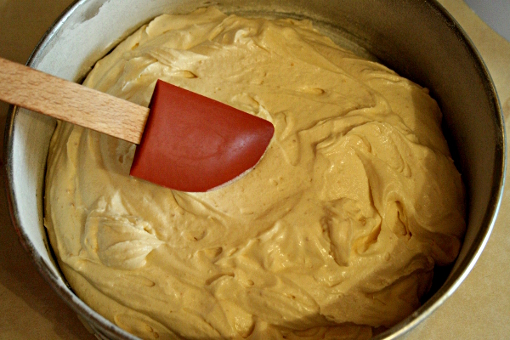 9. Butter or spray your spring form pan (9 inch/23 cm) with a nonstick spray and cover it with flour lightly.
Pour the batter into the pan and smooth it out nicely.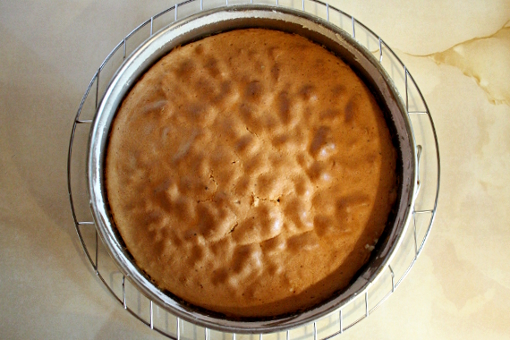 10. Bake for about 40-45 minutes or until a toothpick inserted into the center comes out clean.
Let cool and remove from the pan.
Magic Trick: If you want the top of your cake flat turn it upside down after baking.
Ta – daa!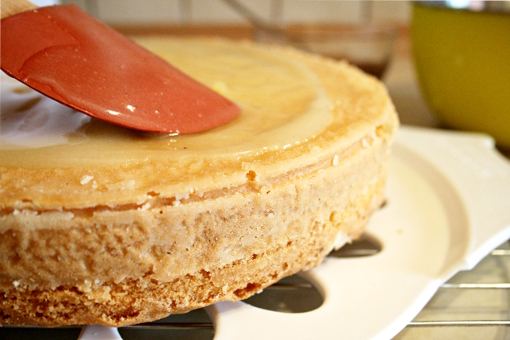 11. Now onto the frosting.
In a small bowl mix together the confectioner's sugar and the lemon juice until smooth.
(If you feel especially artsy today and feel the urge to create an ornament on the top of your cake – like I did – you can set aside one third of the frosting in another bowl and mix it with one teaspoon of instant coffee.)
Then pour the white frosting over the top of the cake and even it out.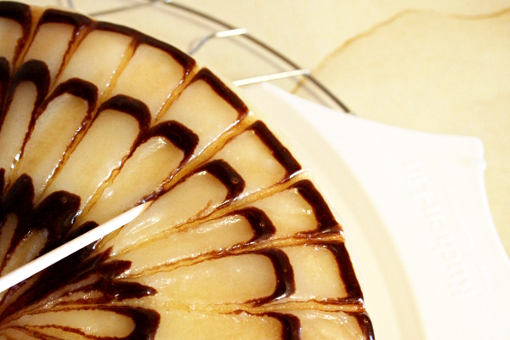 12. Fill a pastry bag (or a small plastic bag with one corner cut out) with the coffee frosting.
Pipe three circles over the top of the cake.
Using a wood stick draw a line from the edge of the cake towards the center.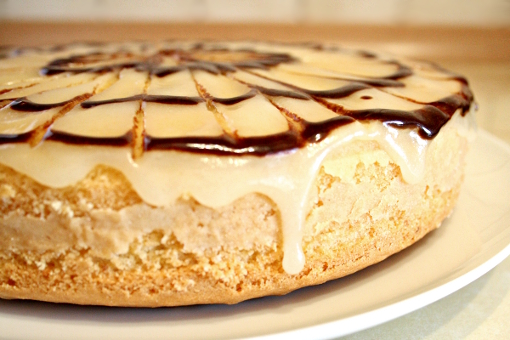 Yummitty Yum.
Enjoy Dear Friends!
(There are many more lovely posts for you to see here.)