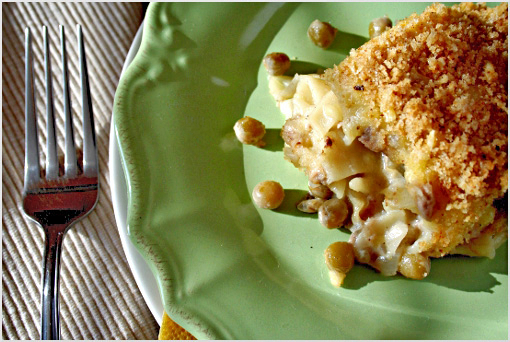 We are big fans of casseroles.
Spring, summer, autumn, winter – we need our weekly dose.
That and strawberry smoothies, they make us go on…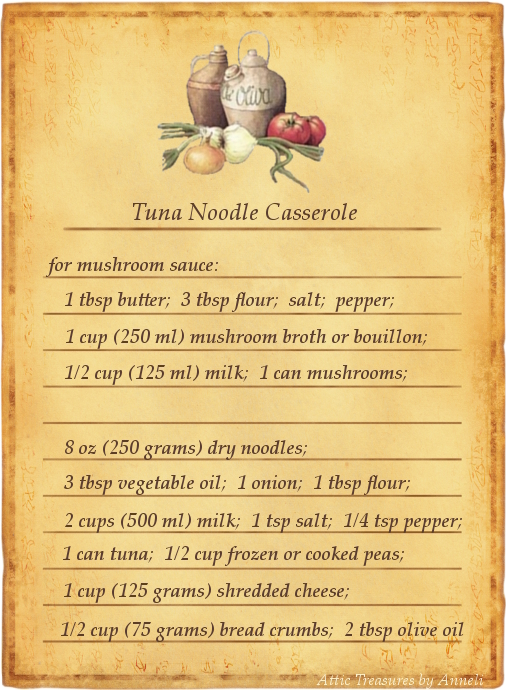 These are the ingredients. Yummy already.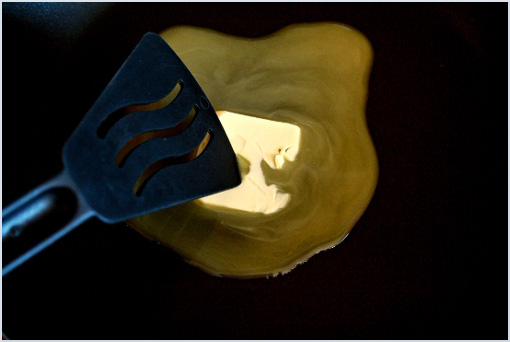 1. First, we will prepare a lovely mushroom sauce.
Start by melting 1 tablespoon butter in a medium saucepan over medium-low heat.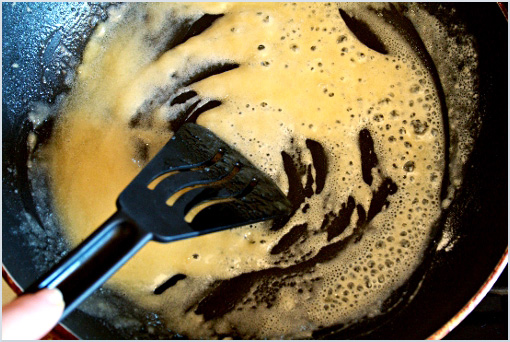 2. Add 3 tablespoons flour and stir until smooth.
Remove from heat.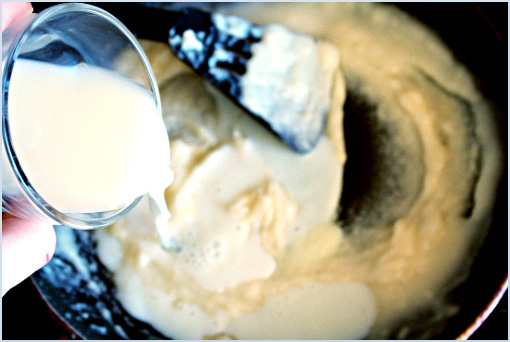 3. Add the mushroom broth and milk.
Stir.
4. Then stir in the drained mushrooms.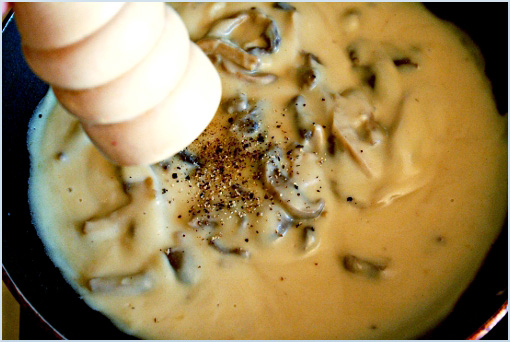 5. Add a little salt and pepper.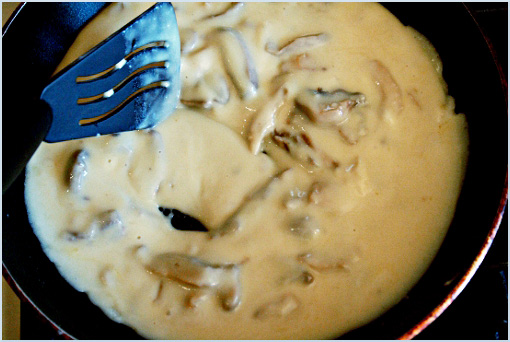 6. Return the pan to heat and stir until the mixture thickens.
7. In a larger pan or pot, pour 3 tablespoons vegetable oil.
Place over medium heat.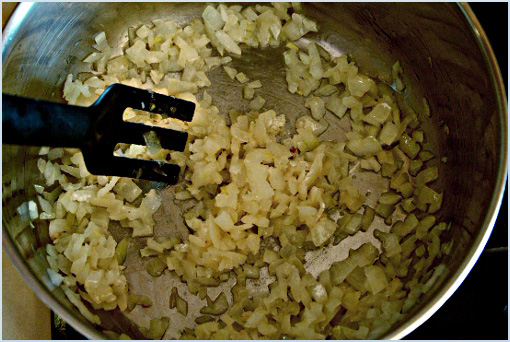 8. Chop the onion, add to the pot and sauté for about 3 minutes.
Add 1 tablespoon flour and continue cooking and stirring for another 2 minutes.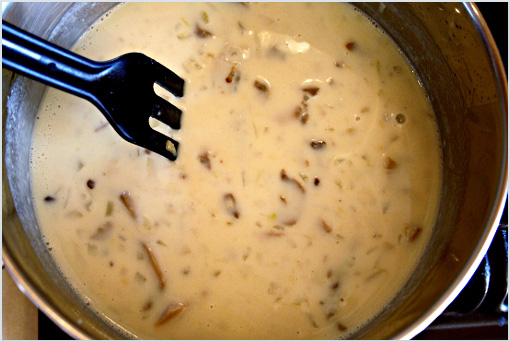 9. Whisk in the milk, the mushroom sauce we have prepared, salt and pepper, and cook, stirring, until the mixture begins to simmer and thickens.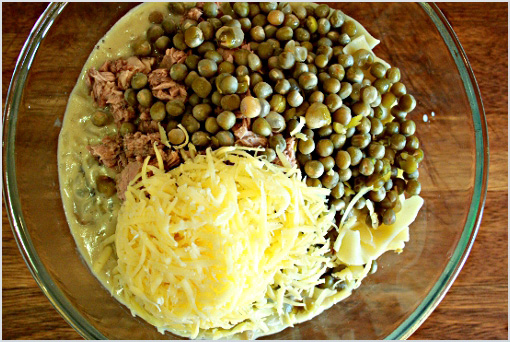 10. Cook the noodles in salted water, according to directions.
Drain, rinse in cold water, and add to a large mixing bowl.
11. Add the cooked mixture, drained tuna, peas and half the cheese (these are cooked peas – the frozen and thawed ones look much greener and nicer).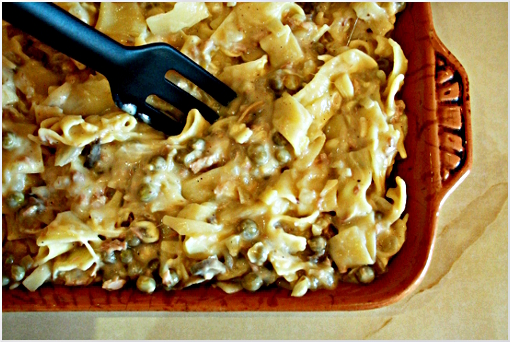 12. Then find some very old dish (pretend it's a casserole dish and hope that nobody finds out it's for lasagna), butter it and pour the mixture in.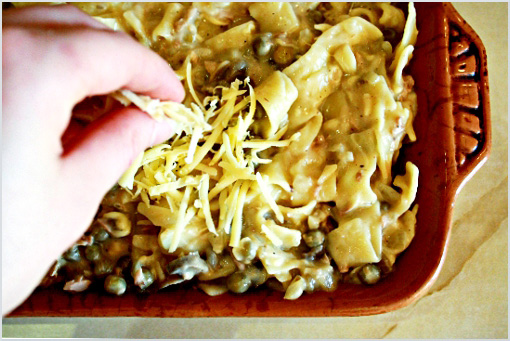 13. Top with the rest of the cheese.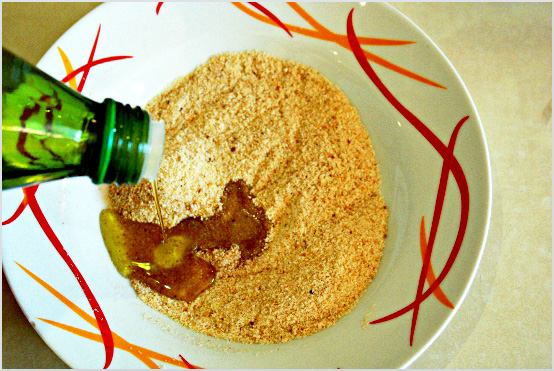 14. Mix the breadcrumbs and olive oil…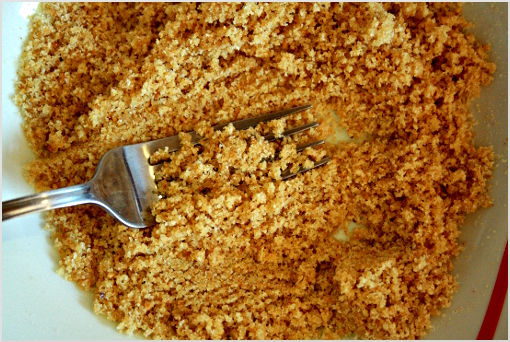 … until combined…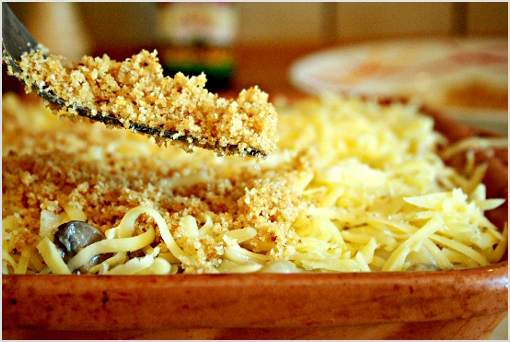 … and spread evenly over the casserole.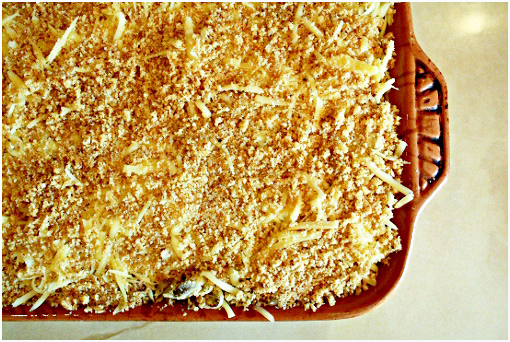 15. Bake for 35 minutes at 356 F (180 C), …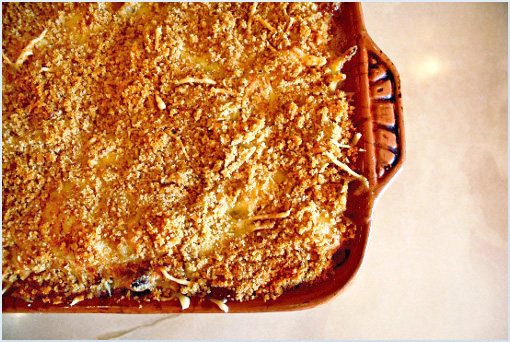 … until bubbling and browned.
Yummity!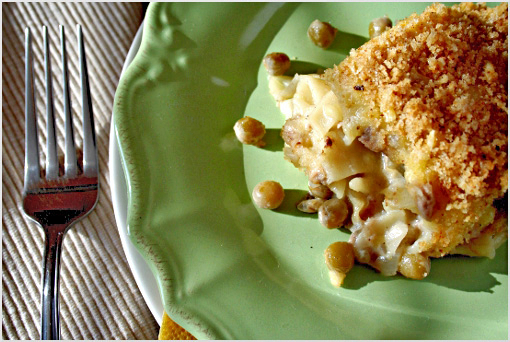 Enjoy dear friends!
Love,
Petra