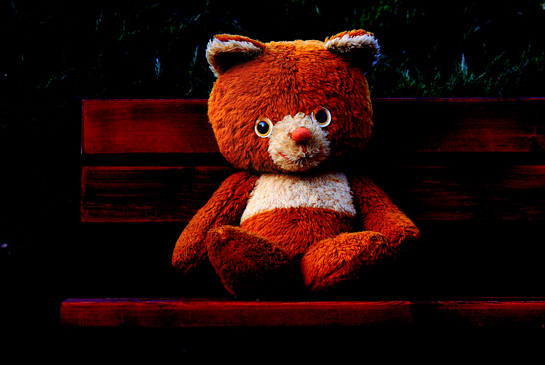 Dear Teddy!
I do not know your name.
I do not know where you come from… or where you're going… or what you point of view on global issues is.
All I know is that I found you sitting on a solitary park bench on a sunny afternoon last weekend.
And another fact I know for sure is that I needed to take a picture of you immediately to be able to turn that lovely image into a wallpaper for me and my lovely readers to enjoy.
And you know what?
I've already done that!
You now make a cute background on my laptop. Although I am not really sure if you know what a laptop or a background is. But that really does not matter.
In return, I need to say a big THANK YOU for sitting on that solitary bench right when I was going by and for letting me find you. You might not even know, but you have accidentally started a new toy wallpaper section on my site. I cannot really thank you enough for that.
With love,
Petra
P.S. I hope you are doing fine and your mission (whatever kind of mission that is) is being successful.