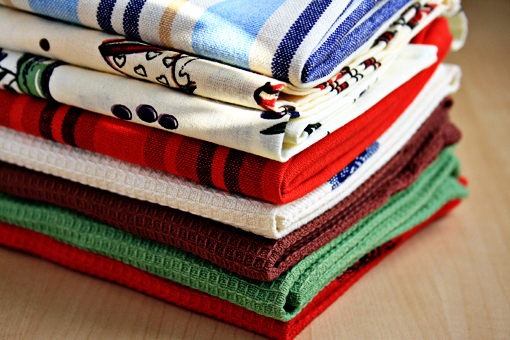 Textiles are food's best friend.
That is the reason why textiles are my best friend, too.
Whether they are tablecloths, table mats, kitchen towels, napkins or just spare pieces of fabric, I love them all.
Dearly.
Well, welcome to the universe of my addictions.
This is one of many.
Many, many.
As with any other obsession, buying colorful textiles is completely out of my control and I see no end to this activity.
The only thing I need is MORE!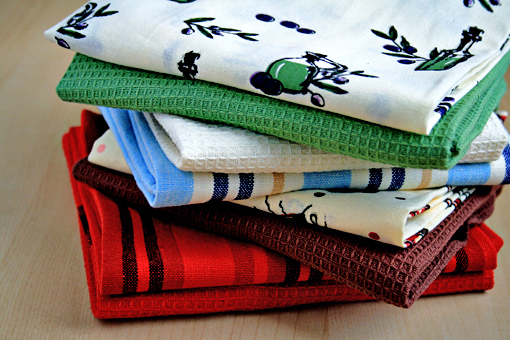 This week, I was 'lucky' enough to stumble upon these cuties in Tesco.
I immediately saw perfect props for my photographs in them.


They were being sold as color-matching sets of two under the official name 'Tea Towels'.
There was a blue set – this could work perfectly in pictures with biscuits or bread.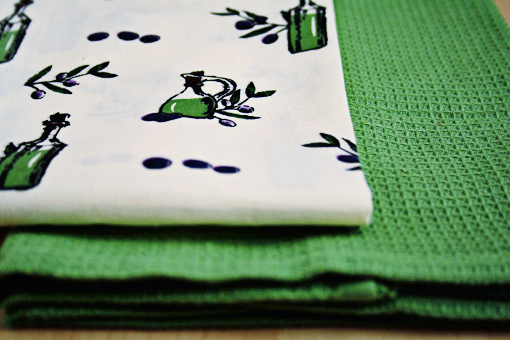 Then there was this olive-green set.
I love it.
It could help salads of any kind stand out.
Pasta salads included.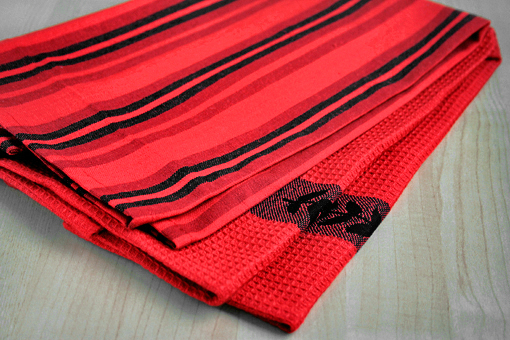 A red set.
What a color!
Hypnotizing!
It's delivering a very brave statement.
When I look at it my brain keeps screaming 'RED' for the next five minutes.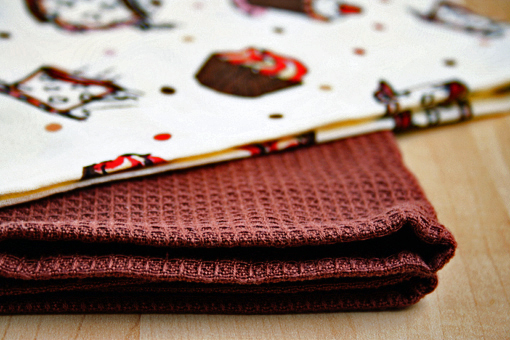 And then I grabbed this brown set, too.
Can you see the top towel?
There are prints of cakes and steaming cups of coffee on it.
Well, how was I supposed to not buy it?
How?
How could that be done, I ask?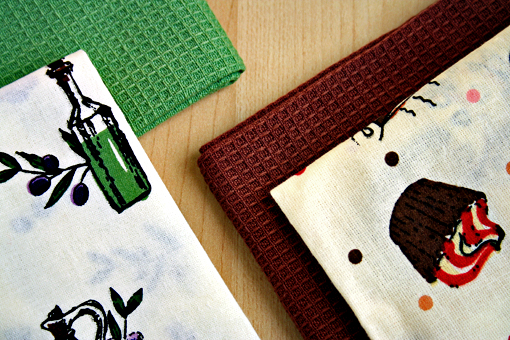 Have I already told you how much I love them?
Can't wait to use them all.