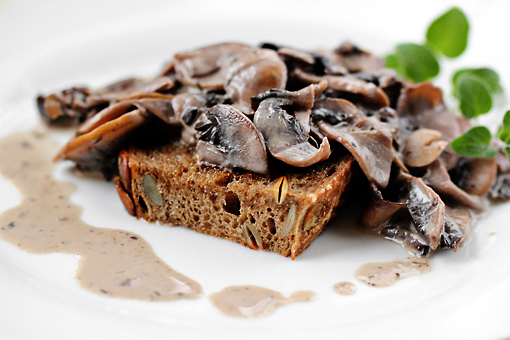 I've found a gorgeous recipe!
I may also have found my favorite chef.
The recipe took me into the world of delicious mushrooms which are cooked in a creamy thyme sauce.
Yum!
As if not head-spinning enough already, it's all served over a fragrant and scrumptious garlic toast.
I really loved being in that world.
The moment I saw the original recipe presented by John Mitzewich it became completely clear to me that I had to have that thing in my life.
And would you like to know what that lovely chef said about this recipe? Well, he said the following: "If you make this, people will think you can cook."
Awesome, ha?
And now I completely understand what this cute and helpful guy was talking about…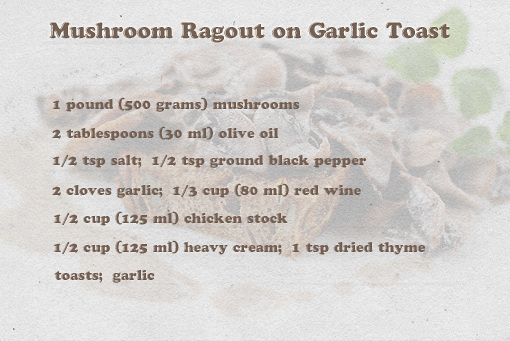 These are our ingredients.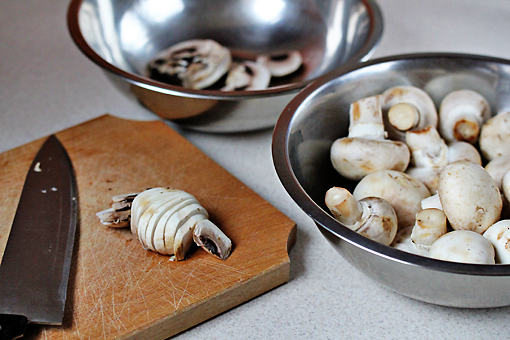 1. To make your own mushroom ragout, first slice the mushrooms.
I am using white button mushrooms (Champignons) for this recipe.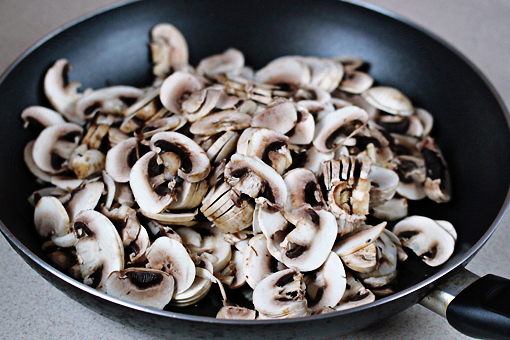 2. In a large, large (large!) pan, heat the olive oil over medium-high heat.
If you want to go super yummy, you can use 1 tablespoon of melted butter instead of the oil.
3. Place the mushrooms in the pan – just pile them up, they will fit.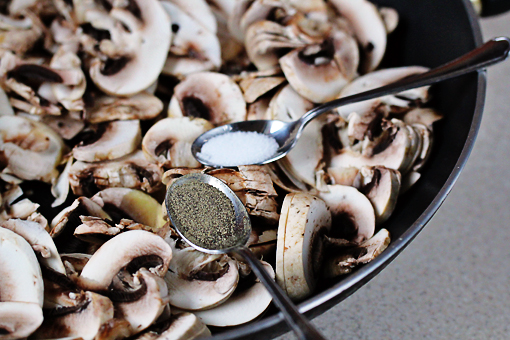 4. Then add the salt and pepper, stir and sauté the mushrooms until brown.
This should take about 15 minutes.
Your mushrooms will cook down substantially.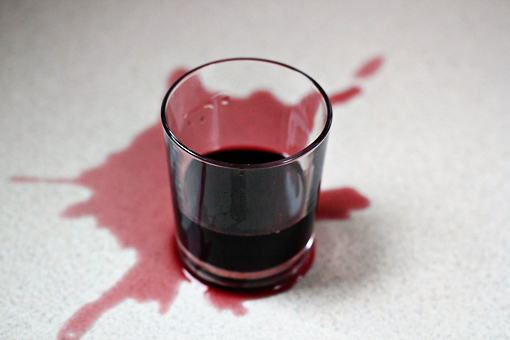 Okay, the next step involves wine.
And this is what happens when I see wine around me.
It seems that my hands start to tremble with joy.
Or maybe it's not joy.
Anyhow, cheers!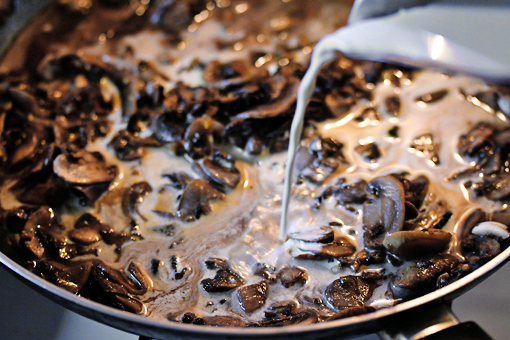 5. When the mushrooms are nicely sautéed, slice the garlic, throw it in and sauté for about 30 second.
6. Add the wine and let cook for another 30 seconds.
7. Then pour in the chicken stock, cream and add the thyme.
Stir and let cook for about 3 more minutes. Our ragout will slowly start to thicken up.
Then taste and add more salt if needed.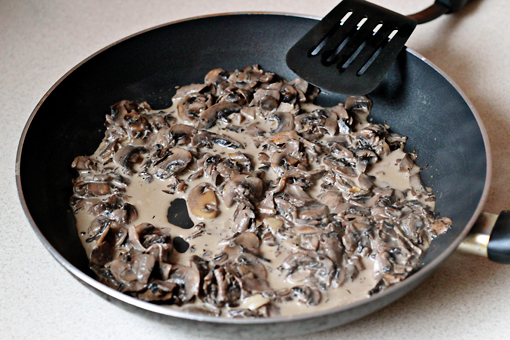 8. And since it's done now, remove the pan from heat.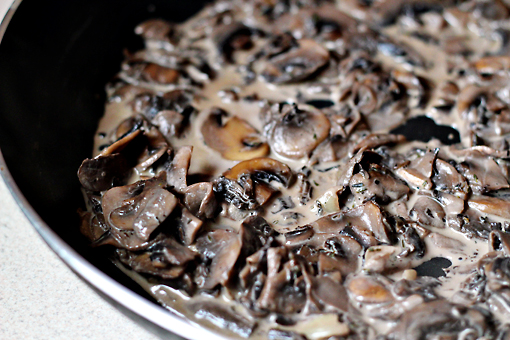 Oh, my!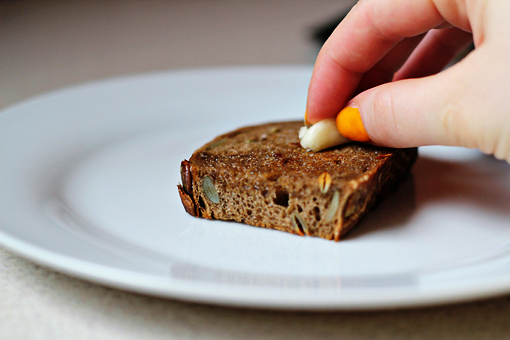 9. Now we can get our garlic toasts ready.
This couldn't be easier.
Just toast a slice of bread in the toaster and rub it with a clove of raw garlic.
And you have a quick instant garlic toast.
This is a very nice trick.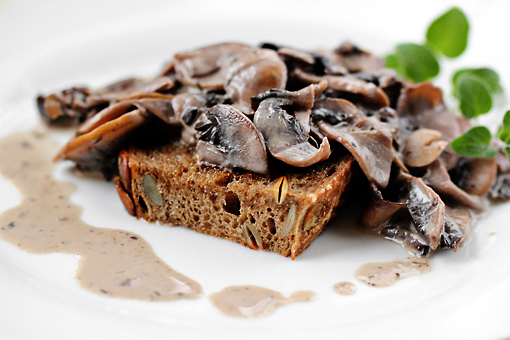 10. Finally, spoon the ragout over your freshly made garlic toast.
And enjoy!
This yummy treat can be also served in other delicious ways – with a salad or over a piece of chicken or steak.
Mmm!