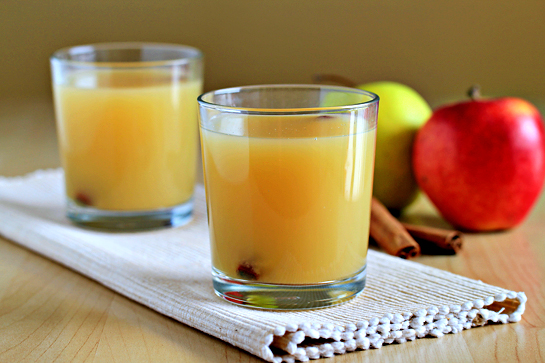 We had this drink for breakfast today.
HEHE.
Clearly it is me who is in charge of food and drinks in our family.
HEHE.
It is possible you might find more 'HEHEs' in this post for some reason that I don't really understand.
HEHE.
Anyhow, long story short – Apples, Nutmeg, and Rum – YUM!
And you know what? This drink is so delicious, comforting, and unique that it has even outranked my long time favorite – mulled wine. I have never ever thought that would ever, ever happen.
And yet, it happened.
Yeah! I know!
Life is so full of surprises!
With apple cider as number one and mulled one as number two, where does eggnog stand now in my life, you might ask.
Hm. It is clear to me.
Eggnog? Eggnog just rules it all!
Yeah, I can throw nice parties, you just need to come by sometime!
HEHE.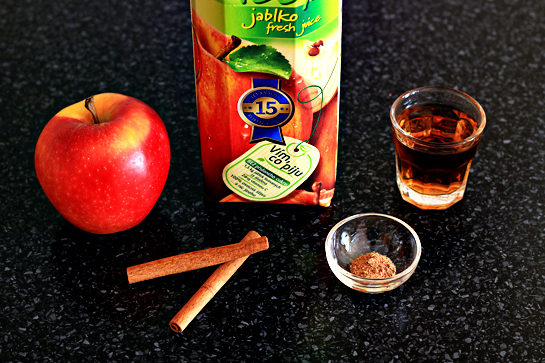 In case you'd like to prepare this heavenly drink too, then this is what you need: 4 cups (1 liter) apple juice or apple cider, 2 oz (60 ml) rum, 1/4 tsp ground nutmeg, 2 cinnamon sticks and 3 tsp granulated sugar (not shown in the picture, optional).
You can also use an apple to garnish your drink.
But I haven't used it because I was too busy drinking.
HEHE.
Also, my new kitchen has a black work surface, see? The one I had before was white, that's a big change (for my universe, at least). I am slowly getting used to it. And I am really starting to like it. (More pictures of the kitchen coming later.)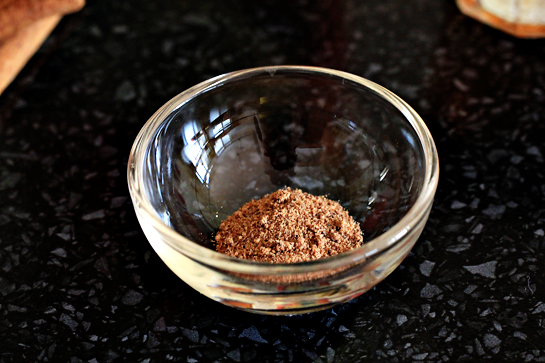 The nutmeg.