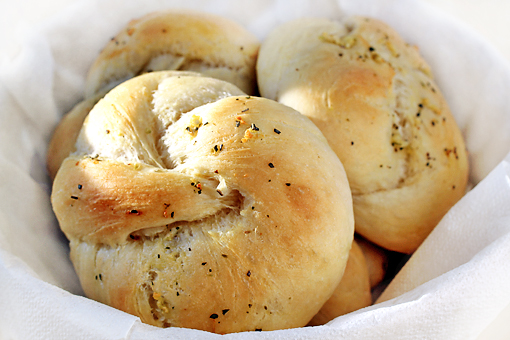 I've been craving nice homemade rolls for quite some time.
The instant I saw the recipe for these heavenly Soft Garlic Knots over at AnniesEats I knew my fate was sealed.
With the recipe as flawless as this one, everything went perfectly.
Oh, and yes, there's yeast. Please, don't let that fact scare you off. The yeast in this recipe is nothing more than one of a few ingredients that creates the dough and that's it. The magic will happen by itself, dear friends, there are no special tricks of trade involved.
This is a simple recipe which yields amazing results.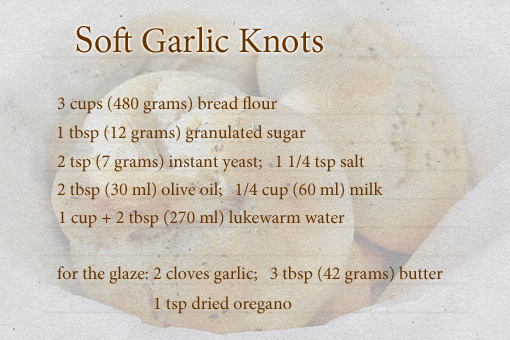 In case you really need to have these knots too, of which I am just sure, here are the ingredients.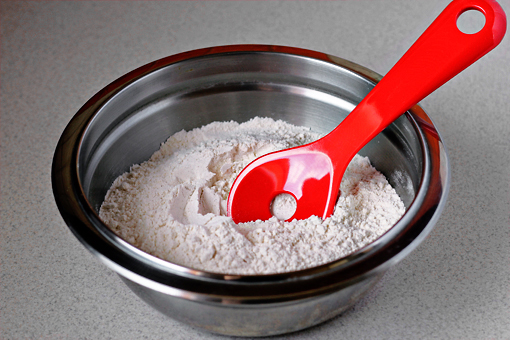 These knots can be kneaded in an electric mixer or simply just by hand. That really depends on your decision.
1. To start, place the dry ingredients (flour, sugar, yeast and salt) into a bowl and stir them to combine.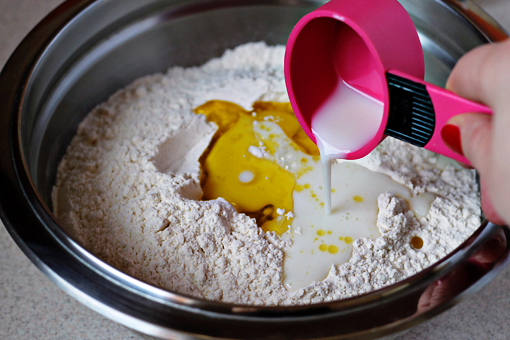 2. Then add the wet ingredients (olive oil, milk and water) and stir again just to combine.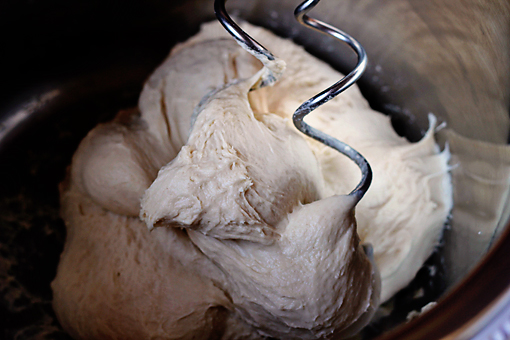 3. Now, using the dough attachment of your electric mixer, mix the dough for about 8 minutes.
If you want to do this by hand, the process will last a little longer.
What we are going for here is a smooth and elastic dough.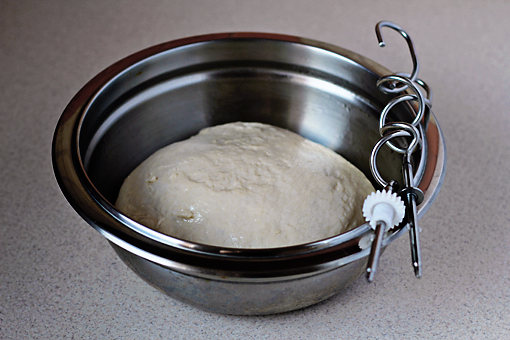 4. Transfer the dough to a lightly oiled bowl, turn once to coat…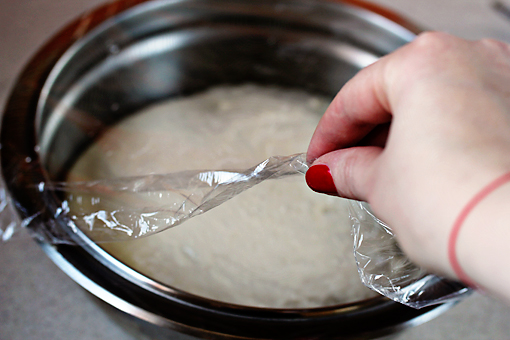 …and cover with a plastic wrap.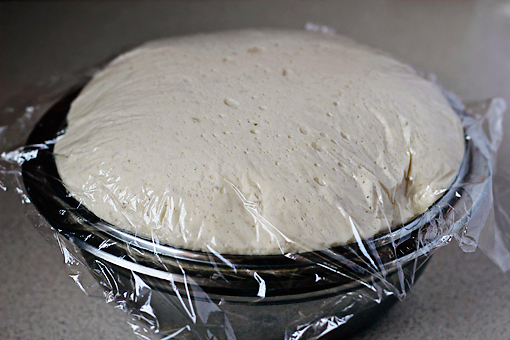 5. Allow to rise for about 1 hour, or until doubled in bulk.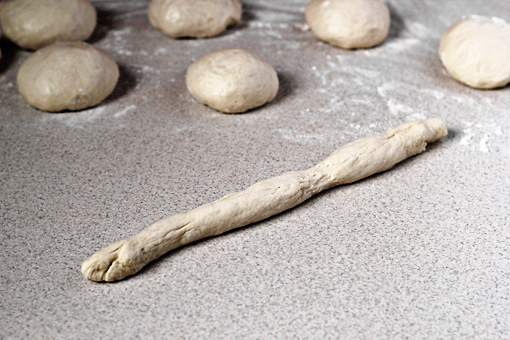 6. Turn the dough onto a very lightly floured surface and divide it into 8 equal pieces.
To do that I used a knife. I first divided the dough into halves. Then I cut each half into halves again so I had 4 pieces. And finally I cut each piece into halves again which resulted in 8 equal pieces.
7. Use the palms of your hands to roll each ball into a 10-inch (26 cm) long rope.
If the dough is too sticky then use a little flour to dust it with. The ropes can't be sticky because you wouldn't be able to form the knots.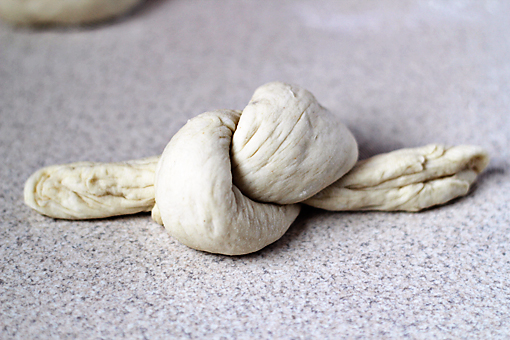 8. Now tie the rope into a knot.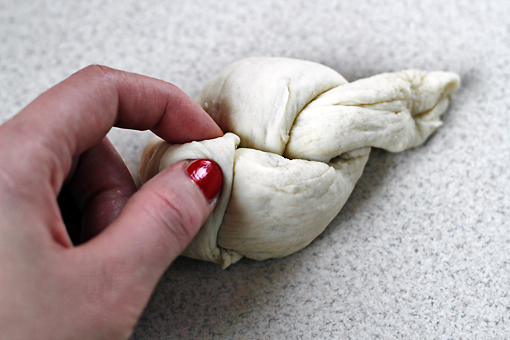 9. Take the end lying underneath the knot and bring it over the top, tucking it into the center and take the end lying over the knot and tuck it underneath and into the center.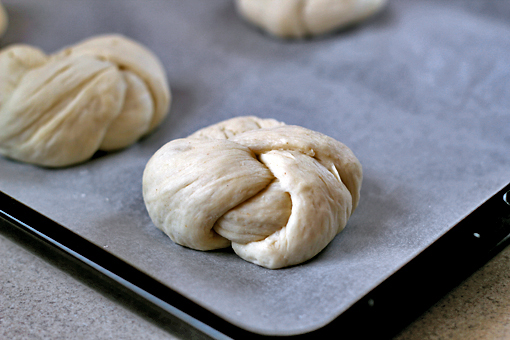 10. Transfer the knots on a baking sheet lined with parchment paper and cover with a clean kitchen towel.
11. Let the knots rise for another 45 minutes.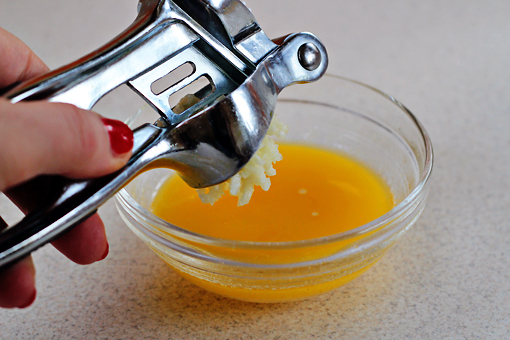 12. In the meantime you can prepare the glaze.
Melt the butter (microwave is perfectly okay) and press the garlic into it.
Instead of pressing the garlic through the press you can just mince it finely.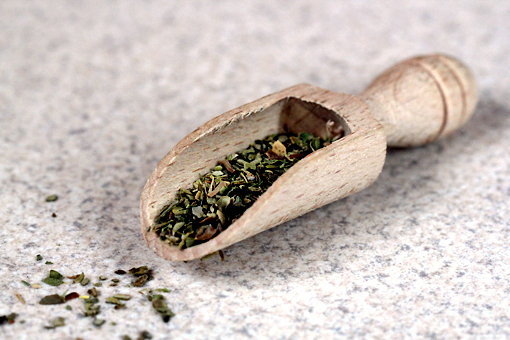 13. Add the dried oregano…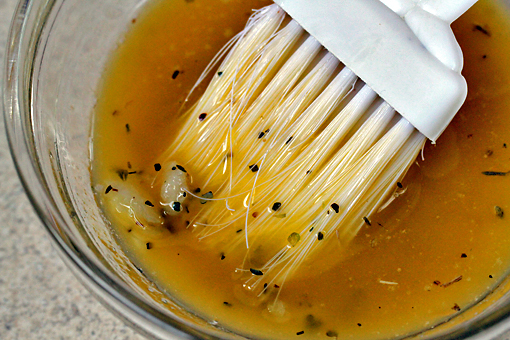 14. …and mix it all together.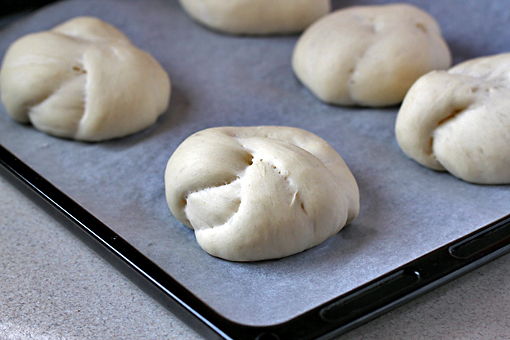 15. When your knots are nice and puffy…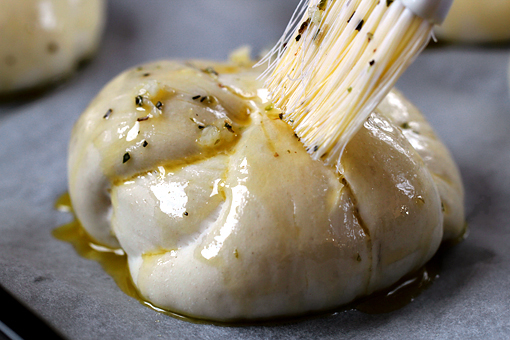 …brush the glaze onto them.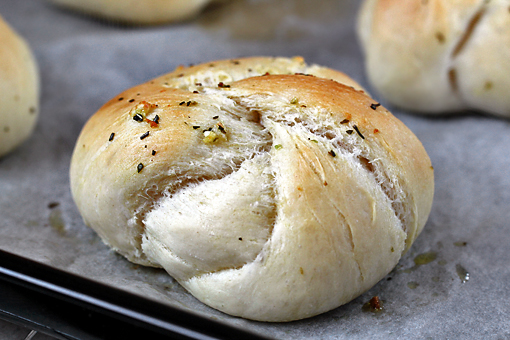 16. Place the knots into a preheated oven (350 °F – 175 °C) and bake for about 15-18 minutes.
This will smell like heaven, I'm telling you.
It's amazing!
Your neighbors will come knocking on your door begging for the recipe.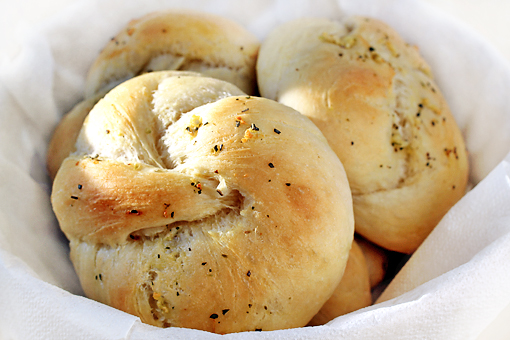 These cuties taste best when still a little warm.
They perfectly accompany a delicious soup, or, when I think about it, they perfectly accompany just anything.
Enjoy, dear friends!