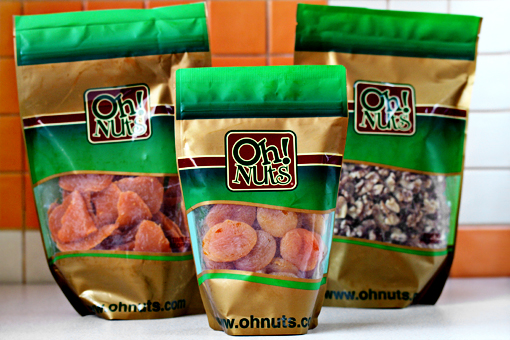 Recently, one very sweet person approached me offering a wonderful chance to grab and taste a few products from a company called 'Oh Nuts'.
So I grabbed them and tasted them and now I'm in heaven…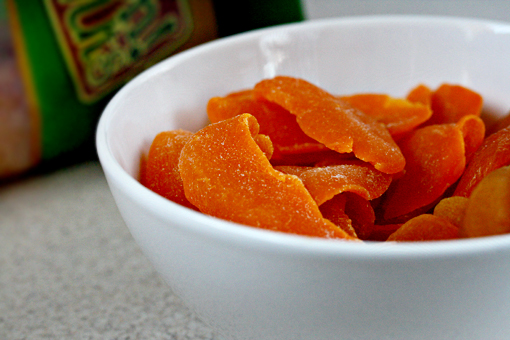 There were yummy Dried Mango Slices.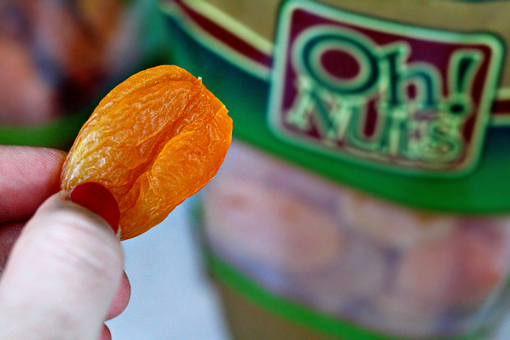 There were Dried Turkish Apricots.
Mmmm…
Me love apricots!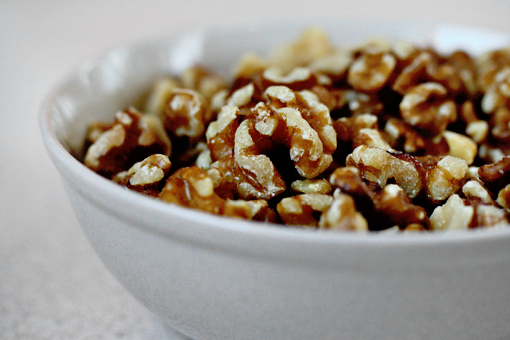 And then there were walnuts.
Immediately I knew that me and these walnuts could make really great friends.
In other words, I decided to make some candied walnuts.
Yay!
Have you ever tried that?
Well, you definitely should. It's so much fun and the taste …mmm …that taste is just unbelievably scrumptious.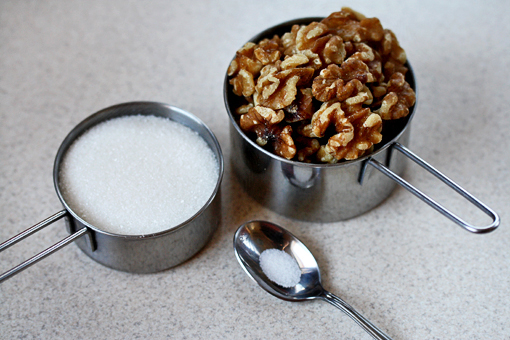 To prepare candied walnuts you need 1 1/2 cups (50 grams) walnuts, 1/2 cup (100 grams) granulated sugar and a pinch of salt.
It's this simple.
1. First, toast the walnuts in the oven at 350 F (175 C) for about 5 minutes.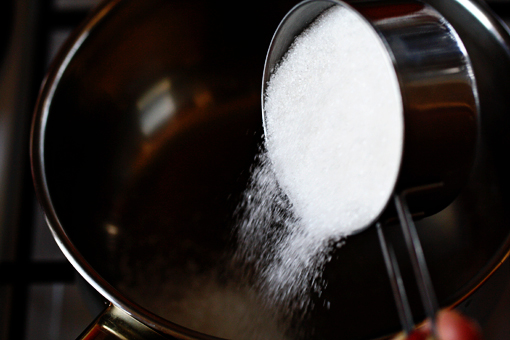 2. Then pour the sugar into a saucepan.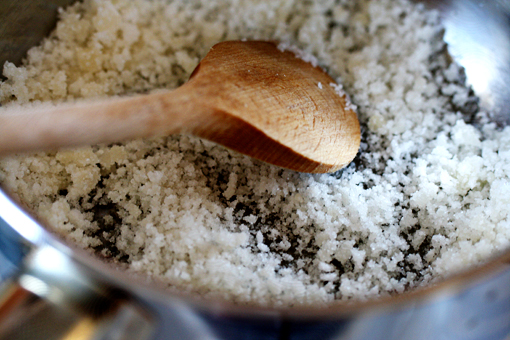 3. Stir the melting sugar with a wooden spoon. Try to break any lumps that would form.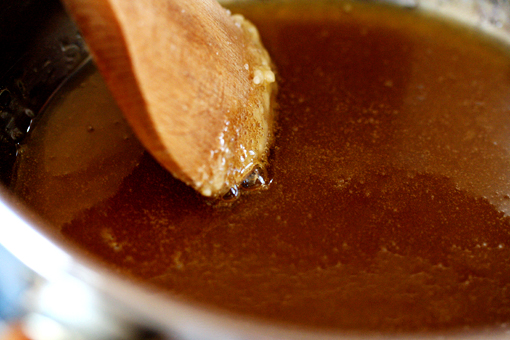 4. Keep melting the sugar until it's liquid and it has reached this beautiful amber color.
I always get amazed when this magic happens.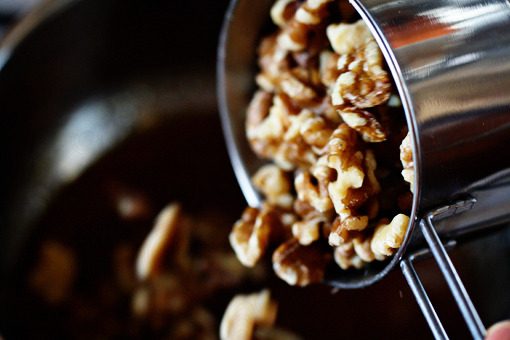 5. Then throw the nuts into the caramel.
Yes, that is caramel what we've got in the saucepan.
Isn't that amazing?
6. Stir it all together quickly to cover all the nuts with the sugar mixture.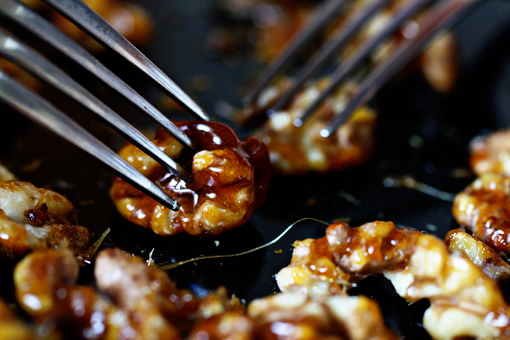 7. As soon as the walnuts are coated, spread them out on a baking sheet.
You can line the baking sheet with parchment paper.
7. Use two forks to separate the walnuts from each other.
Try to work quickly at this stage since there's only about 30 seconds until the caramel hardens.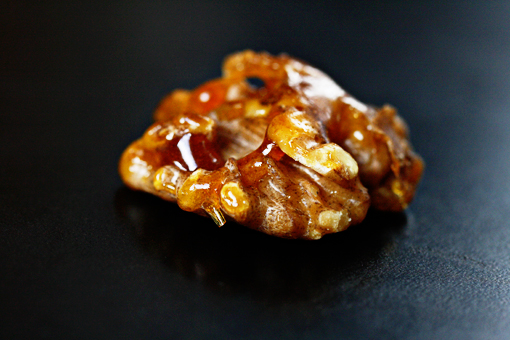 8. Sprinkle the nuts with salt and let cool completely.
Enjoy, dear friends …and visit 'Oh Nuts' to get your own delicious walnuts, apricots, mango or anything else that makes you happy. These nice people offer loads and loads of wonderful stuff!
See you soon.
Love,
Petra