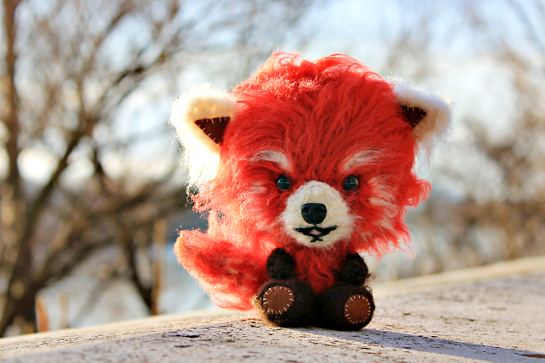 Happy New Year, dear friends!
May it be filled with blessings, joy, and peace!
That is what I wish to you and to your loved ones from the bottom of my heart.
I decided to have no New Year's resolutions this years. I have learned that I need day-by-day goals that are easily and quickly fulfilled rather than any huge, long term plans. That is the way I function, that is the way I like it.
So, following this pattern, I am glad to present to you the result of one of my projects that I had set for myself to finish during this Christmas time.
The Red Panda.
It's for my nephew Gaby. I really hope he'll like it. And I really hope you like it too.
And now I'm off to work on my next colorful crochet project. I love it already and I will surely show it to you once it's finished.
Have a great beginning of the New Year!
See you soon!
Love,
Petra