Looks yummy, right?
And let me tell you, this cinnamon bread really is yummy! Immensely!
I am actually so impressed by it that I would call it a gift from heaven.
Okay, maybe not exactly from heaven since the original recipe was born in Joy the Baker's kitchen. But that place actually, when I think about it, is a kind of little heaven… on earth. Many would agree, I'm sure.
Dear friends, please prepare this delicious, finger-licking, soft, yeasty, cinnamony bread over the weekend for your family. Or just for you.  It'll make you happy! So happy!
If you wonder how, I'll show you…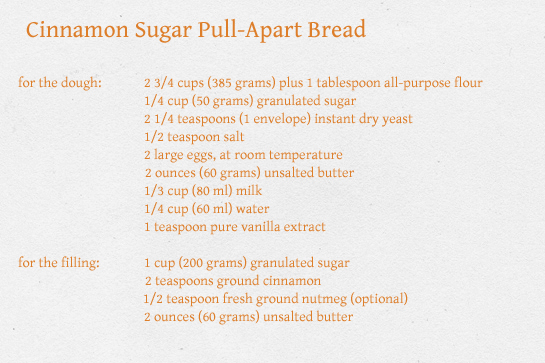 Here's the list of ingredients.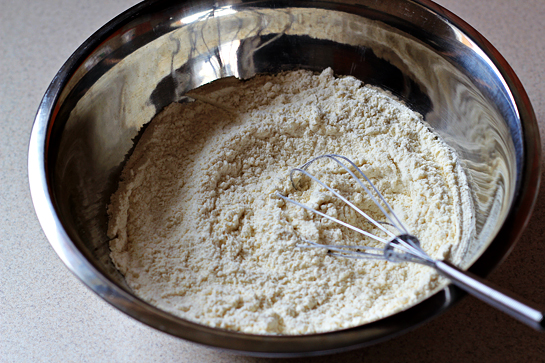 1. In a large mixing bowl, whisk together 2 cups (280 grams) flour, sugar, yeast, and salt.  Set aside.