Last weekend we visited a zoo.
I know, these institutions might not be perceived positively by some, but I assure you that the animals in this zoo receive very good care and loads of love.
And this is where we happened to find the cutest baby in the whole universe… a little baby orangutan.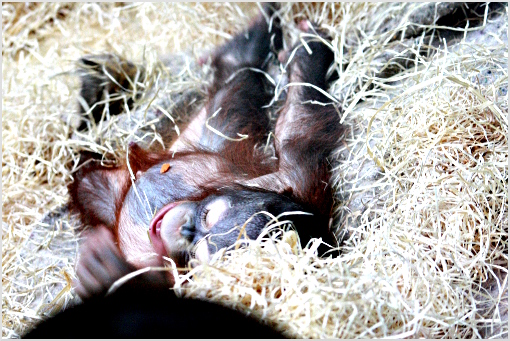 It is him.
Being one year of age, his main activity throughout the day is to have as much fun as physically possible.
And in his case, that is A LOT…
It took him about half a second to get from the above position…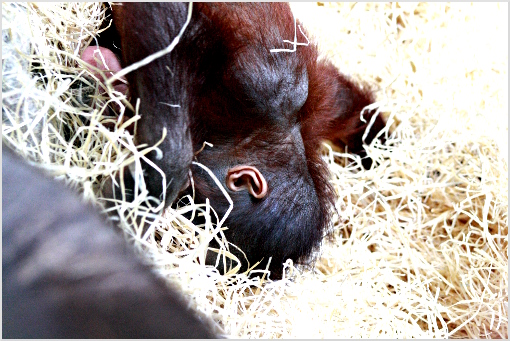 … to this.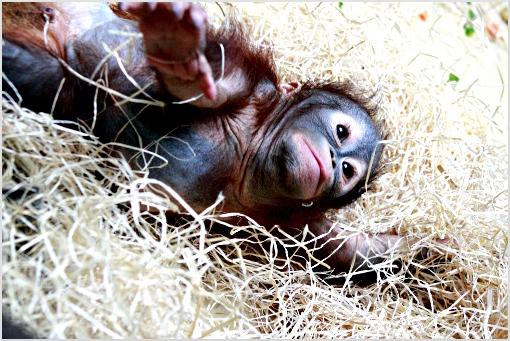 Then a very special dramatic gesture ensued…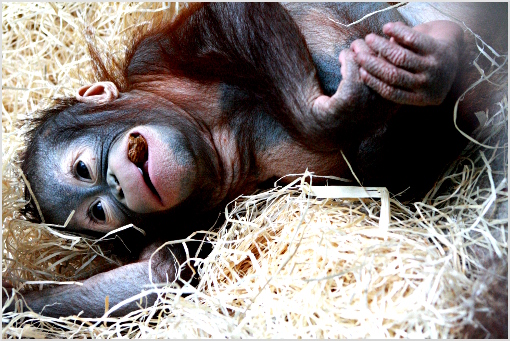 … followed immediately by rolling over and grabbing a piece of a nutshell (because nutshells are just so much fun!).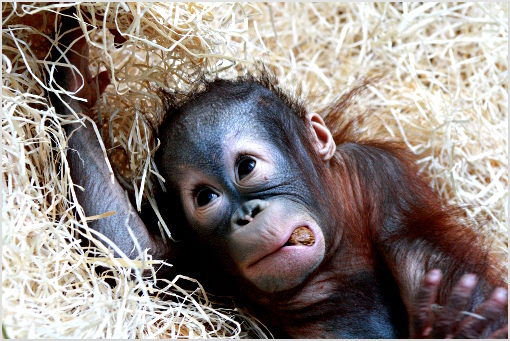 And of course, striking the cutest pose imaginable was a must.
You've won my heart baby orangutan.
If you had a Twitter account, I'd follow you right away.
Nevertheless, I have this strange feeling I'll see you again very, very soon…