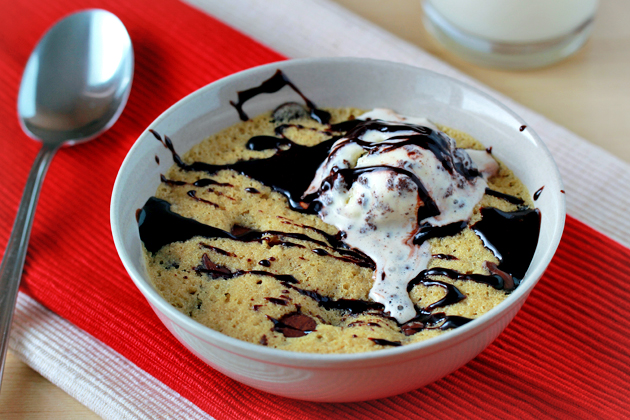 This is one of those 'I-need-a-cookie-right-now-or-I-die' recipes that can be prepared in almost no time.

We all know that kind of situation, don't we? I definitely do, I confess.

And you know what? This impressive cookie not only takes less than 5 minutes to prepare, it tastes really delicious. Just like a good chocolate chip cookie.

The preparation is beyond easy… just have a look…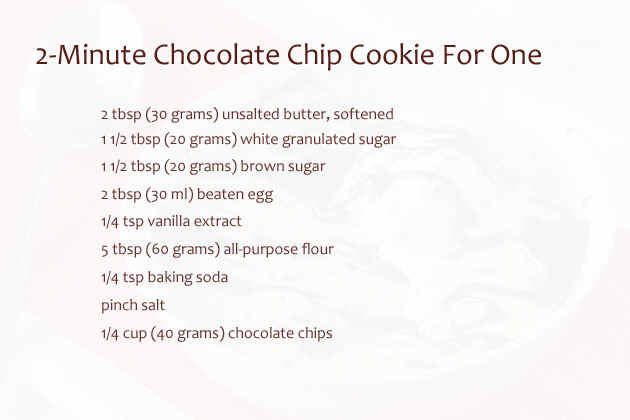 First you need this stuff.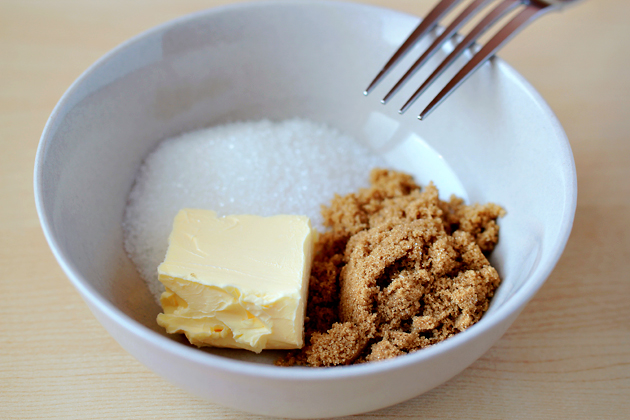 1. Place the butter and sugars in a 2-cup bowl or ramekin. Use a fork to combine all these ingredients.