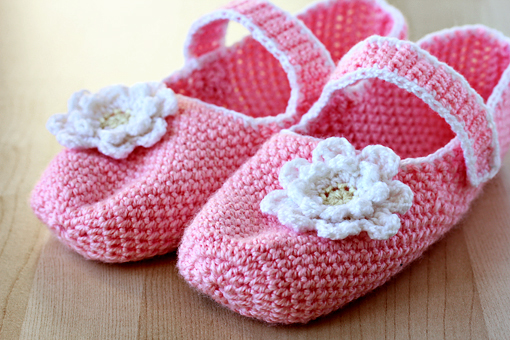 (Update: To see more of my patterns, please visit my

ONLINE SHOP

!)
Hi, dear friends.
I wish you the most beautiful Monday and the most wonderful week.
Anyway, I just finished a new pair of slippers.
I like these. Probably because they are pink. And they have flowers. That all makes them girly. And I love girly.
Just wanted to let you know.
Because how could you possibly go on without information like this?
Right?
Also, I wanted to let you know, in case you haven't seen it yet, that I've prepared a simple TUTORIAL on how to make crocheted slippers like these. Just for you.
Love,
Petra
(Update: To see more of my patterns, please visit my

ONLINE SHOP

!)