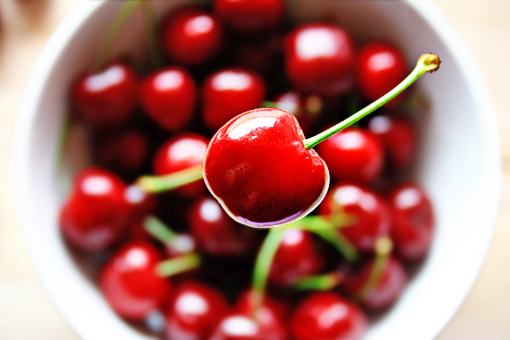 Let the cherry obsession continue…
To me cherries look like the most optimistic fruit there is.
Kiwi, for instance, doesn't look so optimistic – it looks rather geeky and obscure.
And bananas – they look mischievous, I think.
To me, at least.
Oh, and then there's a pineapple – a little 'show-off' (don't you think?) but very friendly looking.
I could go on like this…
Because I'm weird.
And now you know it.
But what I really wanted to do was to praise cherries here.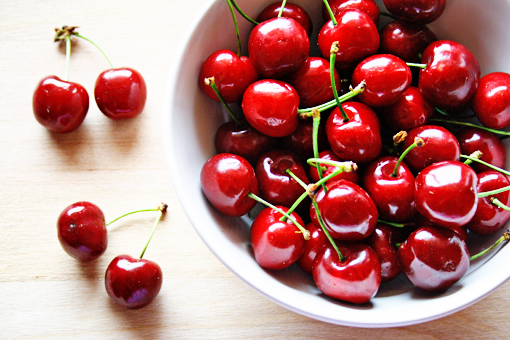 The greatest benefit of cherries is that you can use them to prepare the most delicious Cherry Pie.
Are you with me?
Are you?
Do you love fruit most in a pie form?
Of course, then there are other great benefits too.
Cherries contain pectin (a soluble fiber) that reduces cholesterol level.
They also are an abundant source of antioxidants – and these are good.
They slow down the aging process.
And we all want that, right?
On top of that, they are rather strong natural painkillers.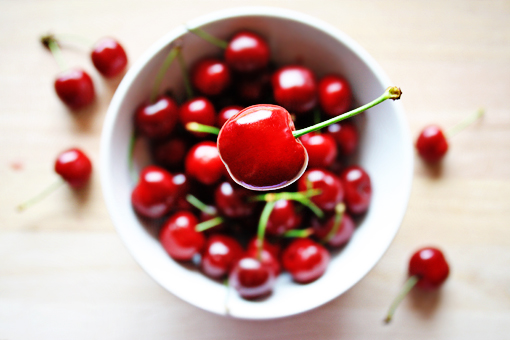 I hope I've teased you enough to go and get yourself some cherries at your earliest convenience.
They'll make you happy.
I just know it.
And have a wonderful, cherry-full week.
Love,
Petra