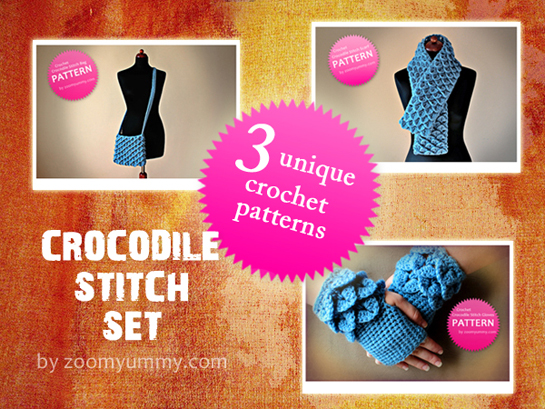 (Update: To see more of my patterns, please visit my

ONLINE SHOP
!)
First of all, I promise that from now on I will try my best to stop talking about that darn cute crocodile stitch.
But before that, I'd like to inform you there's a new item in my online shop.
Actually, for the first time, it is a pattern set.
It includes all three crocodile stitch patterns that I have created so far – the bag, the scarf, and the fingerless gloves. For a good price!
You can find more details HERE.
Enjoy!
Love,
Petra
(Update: To see more of my patterns, please visit my

ONLINE SHOP
!)