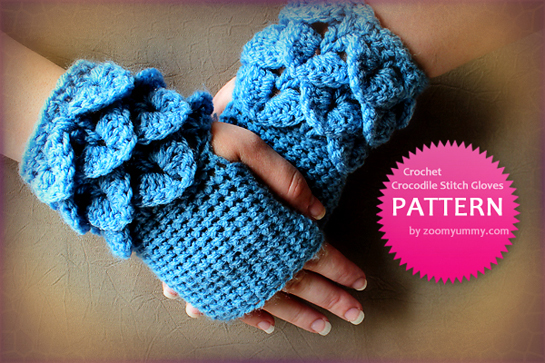 (Update: To see more of my patterns, please visit my

ONLINE SHOP

!)
Here's a new addition to my e-shop.
Crocodile Stitch Gloves.
I like them a lot. Mostly because they are fingerless, they are soft, and they are unique.
And if you are into crafts and crocheting, just like me, then you surely know how much pleasure and good time it brings to work on a crafty project like this one. The best therapy ever! So for all of you, you can find the pattern HERE.
Enjoy!
Love
Petra
P.S.: This pattern has been included in The Crocodile Stitch Pattern Set! I'm sure you will like that one.
(Update: To see more of my patterns, please visit my

ONLINE SHOP

!)