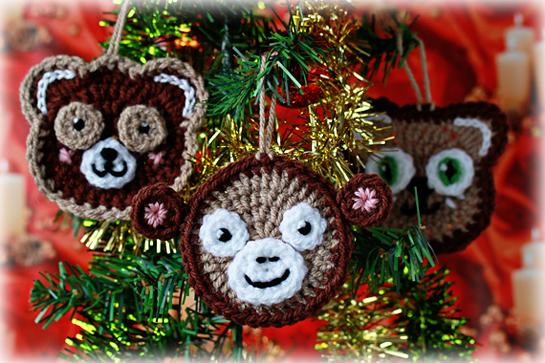 Look what's on our Christmas tree!
Smiley faces overload.
We have a very cheerful tree this year – teddy bears, monkeys, cats, and the owls that I made the other day – these all make us very happy.
Oh, there's nothing like the joy of creating your own handmade decorations.
Especially if they look and smile back at you!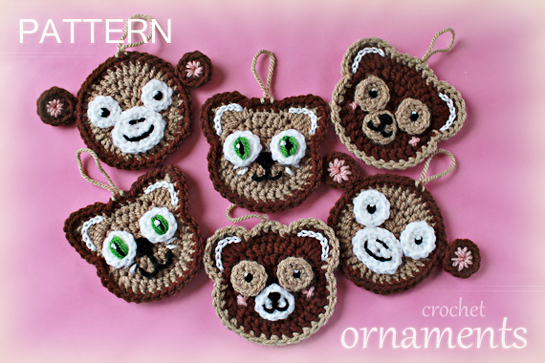 As usual, I have put together a pattern for those of you who'd like to make these cheerful faces too.
The pattern contains 64 helpful pictures to make the project as easy to follow as possible.
These cuties can be used as Christmas tree ornaments, …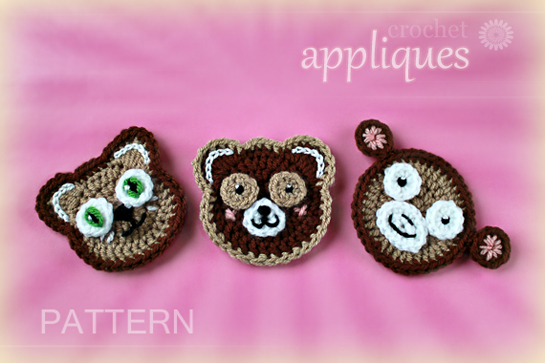 … you can use them as appliques for your craft projects, …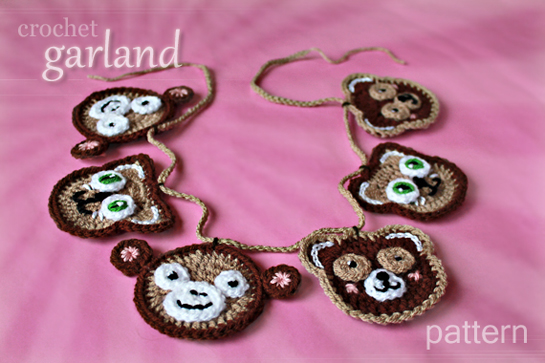 … and I'm sure your kids will love you forever and beyond if you make a happy garland like this one for them.
For more info, feel free to visit my online shop.
See you soon!
With lots of love,
Petra