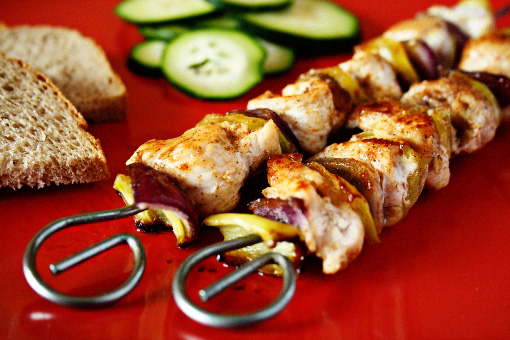 First of all – never listen to Foo Fighters when it's cloudy outside and it's probably going to rain.
That might develop some serious non-funky mood in you.
Been there, done that…
So, please, BEWARE!
As a remedy, I started to look for something extremely positive.
In fact, I didn't have to go very far – I just opened a folder with some pics of the Chicken Kebab that I made yesterday.
Because I'm one of those funny people who cook and take pictures of their food.
And as if that wasn't enough by itself, they post it on the internet afterward.
'What are we like?' – I ask.
Oh my….
Why do we do it?
Why do I do it?
And why does it make me so happy?
Anyway, as soon as I saw the kebabs, my mood was back to the funky mode again…
Because these kebabs are SO delicious and tasty and yummy and light and healthy and satisfying that they will make your head spin with joy…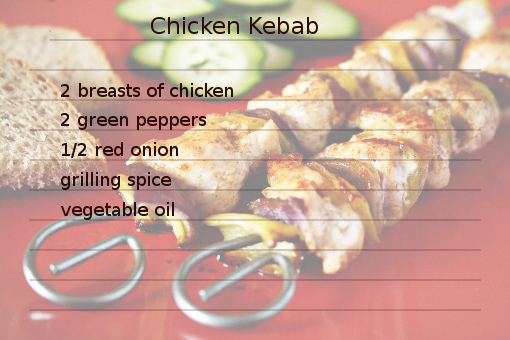 Could it get any easier?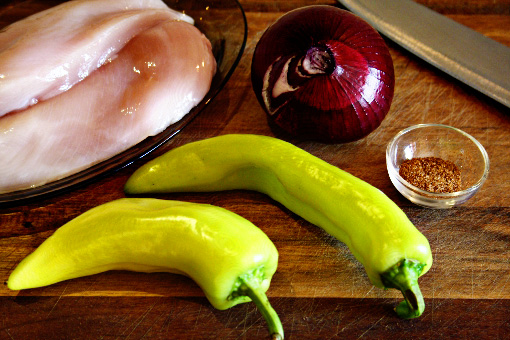 1. Cut the peppers into small cubes.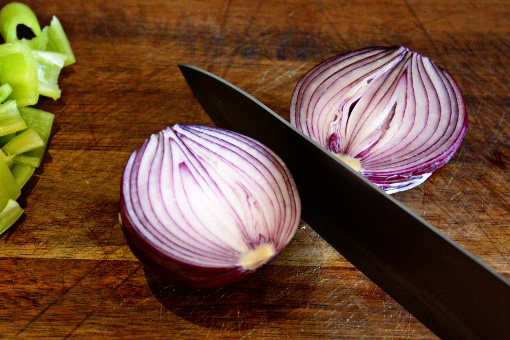 2. Cut the onion into halves – we will probably need one half only.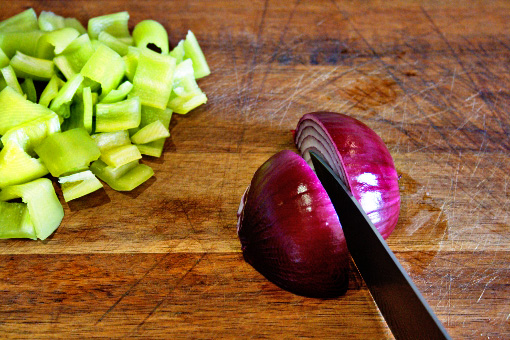 3. With the cut face down, cut the half into halves again.
Halves, halves, halves, halves.
Sorry, couldn't help it.
4. Now rotate each half 90 degrees and slice it three times – you have onion cubes now.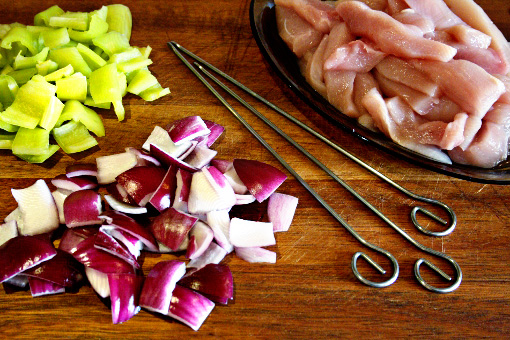 5. Cut the chicken breasts into strips.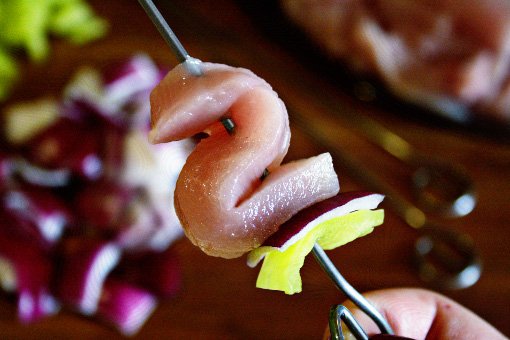 6. Now thread a pepper cube, an onion cube and then a chicken strip onto a skewer.
Repeat 3 or 4 times – depending on how long the skewer is.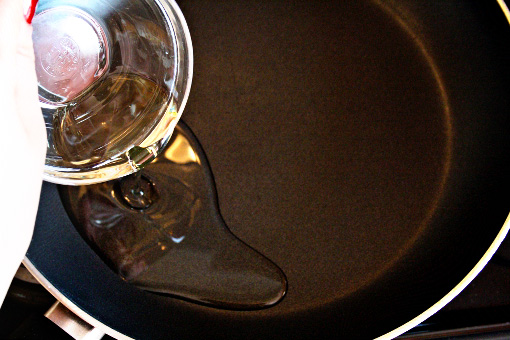 7. Pour some vegetable oil into a larger pan and place it over medium heat.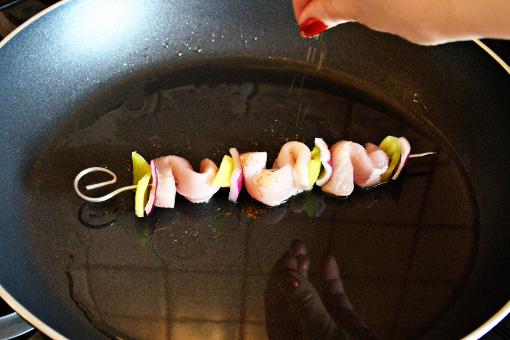 8. Now place your kebab into the pan.
9. Sprinkle with some spice.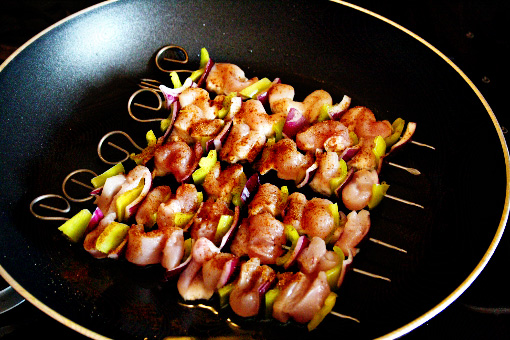 10. And fry for about 5-7 minutes.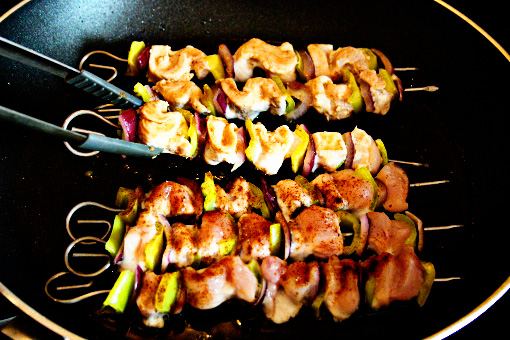 11. Then turn the kebabs over and fry for another 5-7 minutes.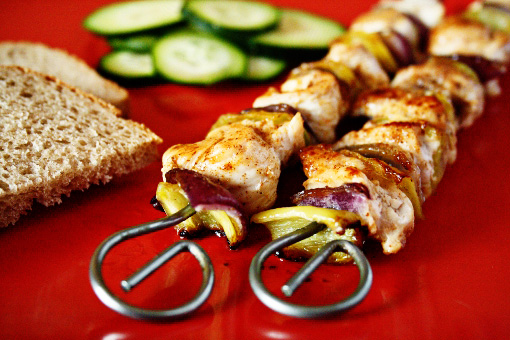 Yum!
I like to sprinkle them with a little soy sauce – that even adds to their already substantial 'finger-licking-ness'.
(Of course, these can be grilled and enjoyed outside. That's for sure.)
Enjoy, dear friends.
And don't listen to Foo Fighters when there's rain coming!
Love,
Petra