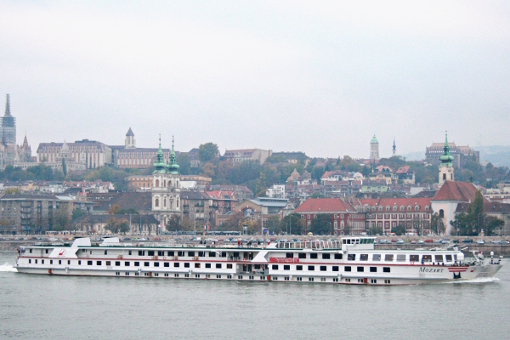 Yesterday we had to go to Budapest.
It was an unplanned trip and we were quite busy.
But I managed to steal a few moments for taking pictures.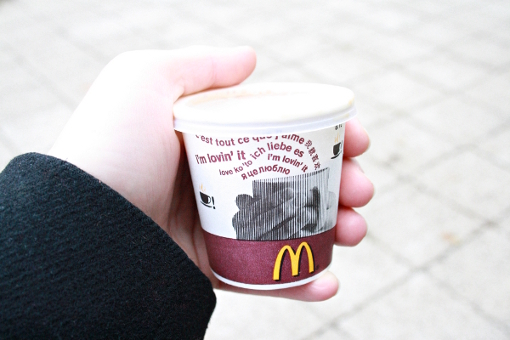 The weather was, well, like in November.
I decided  to warm myself up with a BIG cup of steaming coffee.
Accidentally, I ended up with the tiniest cup possible.
But it looked cute in the picture … .
I like to look at the bright side of things.
It helps me a lot!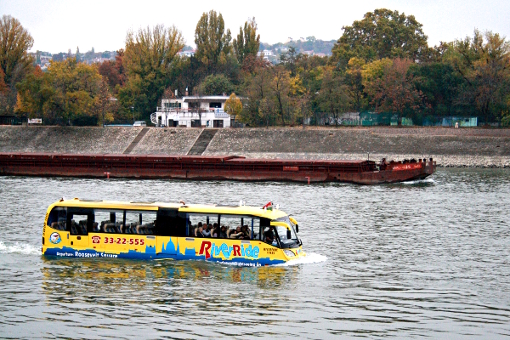 And it seems that no matter what the time of the year it is, people still want to have fun.
But these guys went a bit too far I think!
They were supposed to stay on the road, weren't they?
(Update: I checked them out and can't stop listening to their intro song, it is gorgeous.)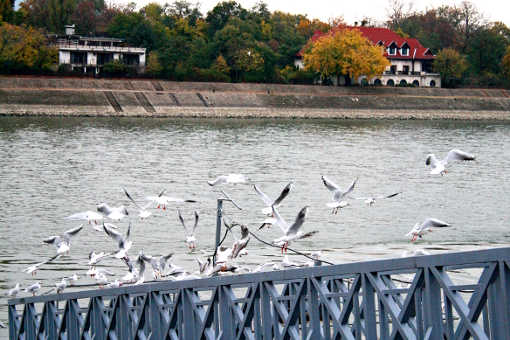 Do you think it's criminal to throw a rock in the river just to see some gulls take off?
It is?
I didn't do that then.
Not at all!
Poor little gulls, that would scare them… .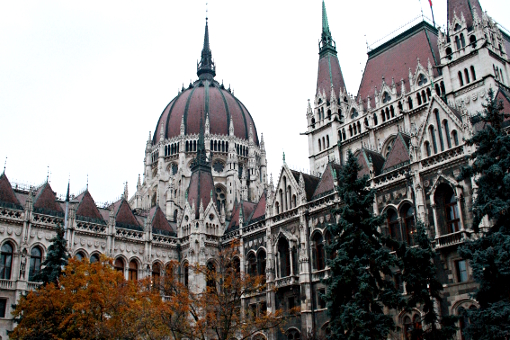 Oh, how I love this building – the Hungarian Parliament.
It looks like if they'd let thousands of people add what they liked to the facade while they were building it.
Somebody is going to hate me for what I've just said… .
But I truly love the looks of that building!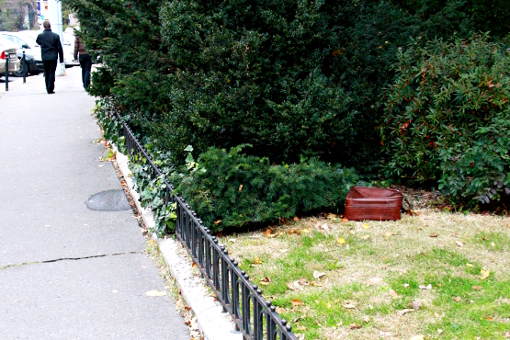 I started to feel a bit insecure when I had noticed this.
A suitcase in the park next to the Parliament?
There could be a bomb inside, that's what I thought.
But luckily, I was wrong.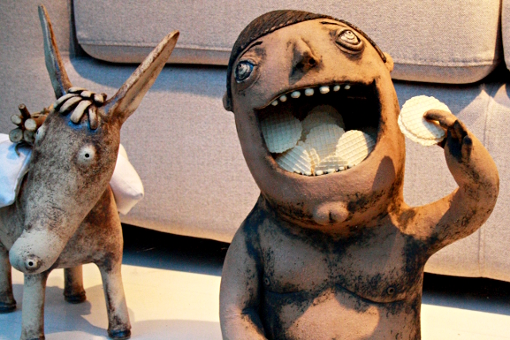 I love it when people create lovely funny things and have fun…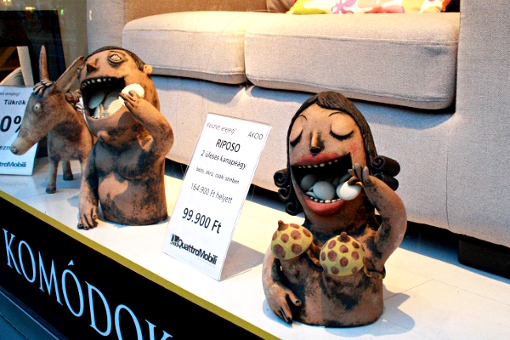 … I love that so much!