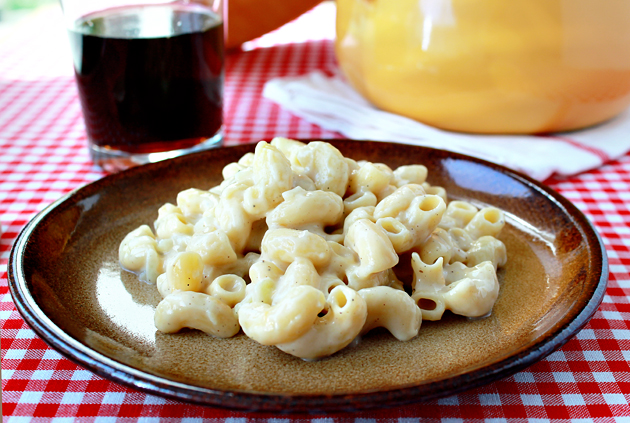 To celebrate and welcome the first day of fall, I've made a yummy and simple mac and cheese for you.

It can be made really quickly (and we all love that, don't we), you only need one pot, and you don't even have to heat up the oven.

Isn't it just gorgeous?

It is simply the perfect comforting meal to enjoy with your loved ones!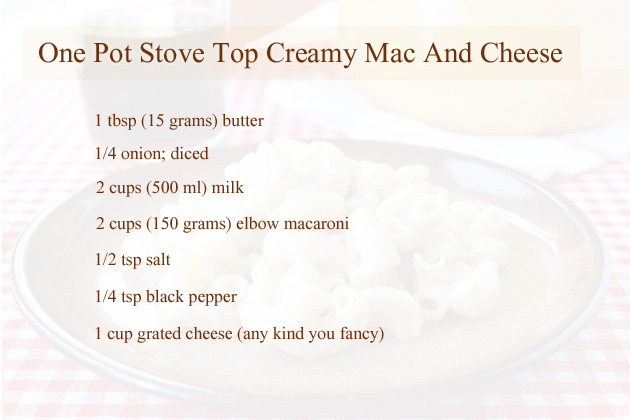 Here's what we need.

Beyond simple!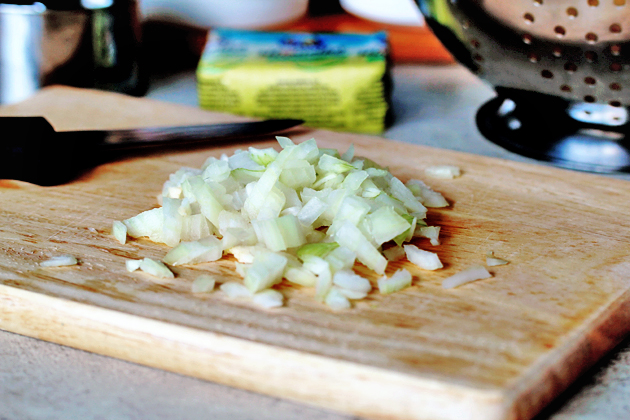 And here's the story, in all it's lovely, delicious and fragrant steps…

1. First, dice 1/4 of the onion.