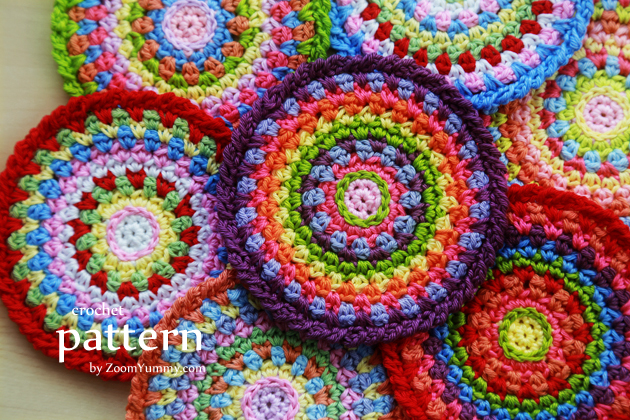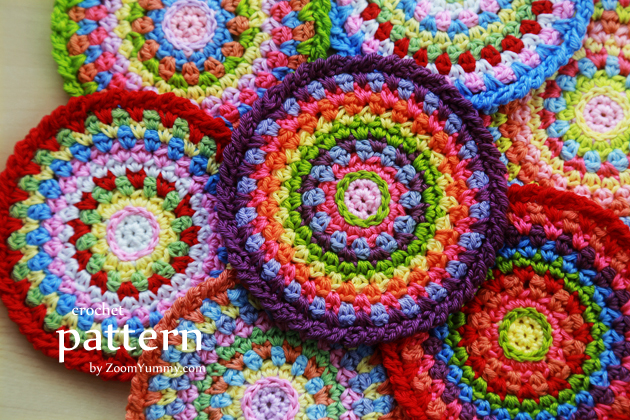 Hi dear friends!

I am happy to present my newest project to you today – the Happy Colorful Mosaic Coasters.

I've been carrying the idea of some super colorful mosaic coasters in my mind for quite some time and luckily, these slow summer days have given me just enough time to translate the idea into real life. Eeek!

I am in love with the bright and happy vibes they send out.

And as far as their use goes, I think that besides being cute coasters, they can be used as some lovely wall decor (boho style horizontal garland or attached to a vertical chain) or neat appliques too (imagine them on a handbag, that could be cute, right?).

Would you like to try crocheting one or two as well?

There's nothing easier – you can follow the pattern I have put together for you. As usual, the material is full of step-by-step images and all the necessary info to guide you through the process. You can find the pattern HERE or HERE.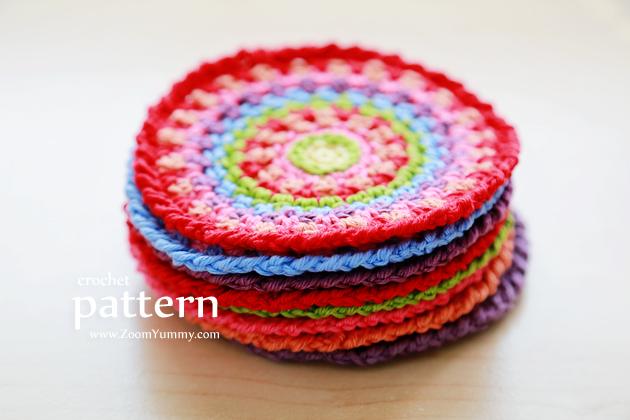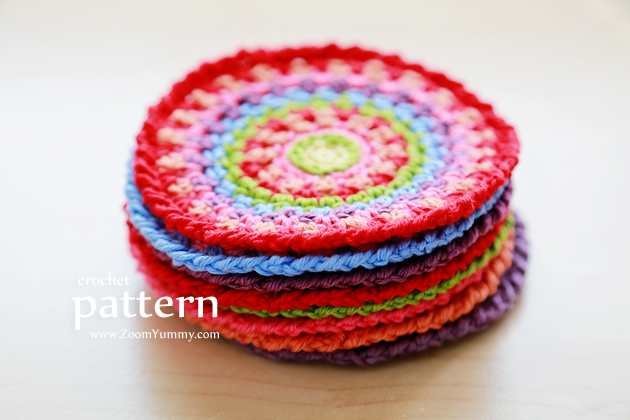 Happy crocheting!

With lots of love,

Petra