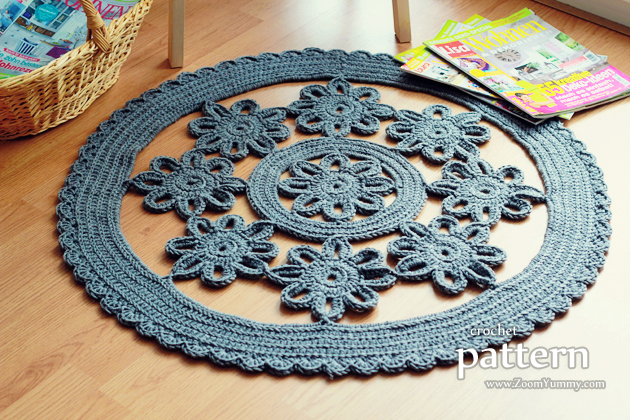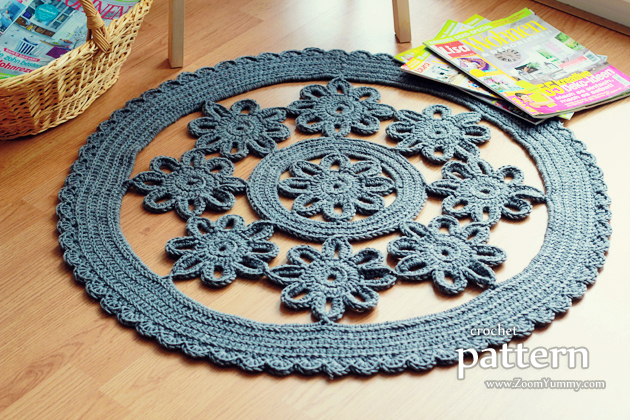 Do you remember the flower madness that I showed you a couple of days ago?

That madness, it actually was my big plan to create a rug. A circular area rug with lots of flowers in it.

After a lot of crocheting, tweaking, unraveling and crocheting again, I am happy to present my newest design to you – I named it the Crochet Flower Rug!

And of course, there is a pattern. As usual, it is packed full of pictures to help you with your crafting process. This time, there's 46 of them!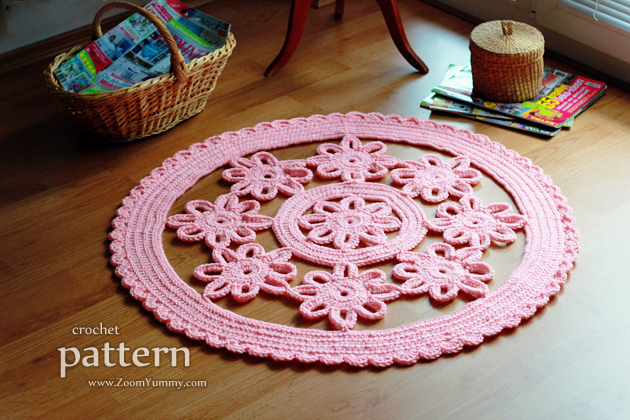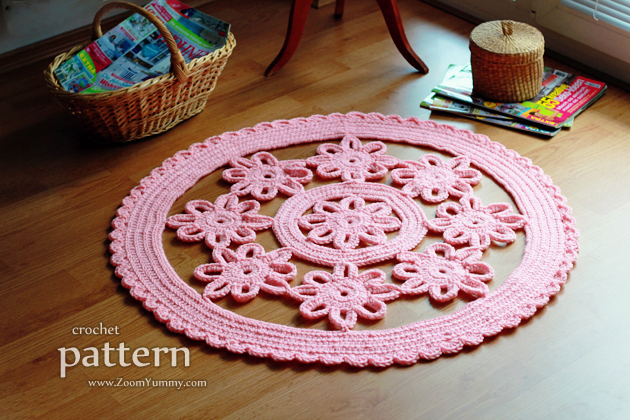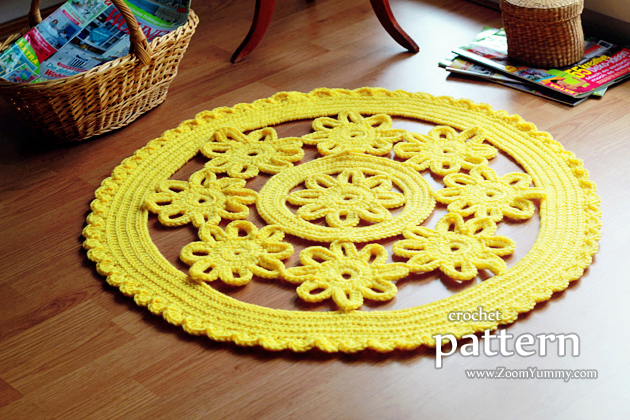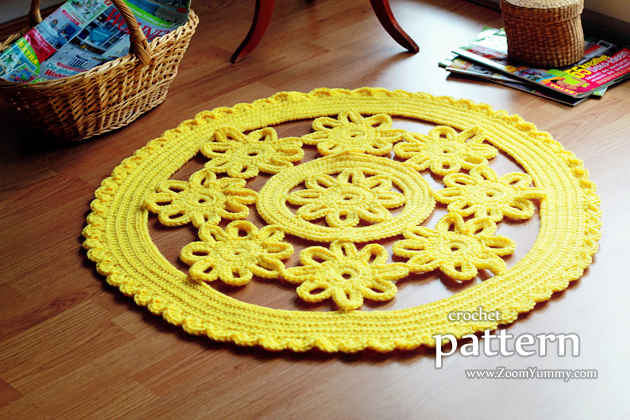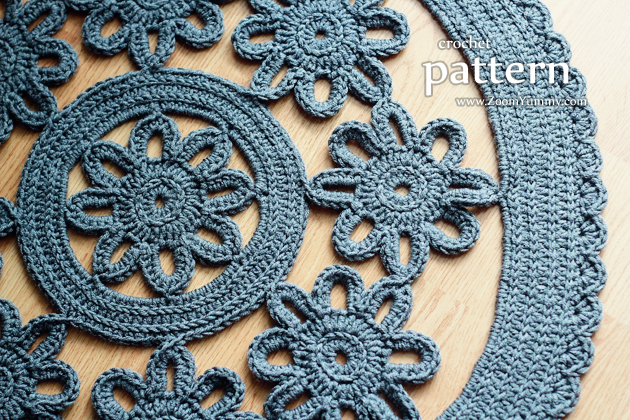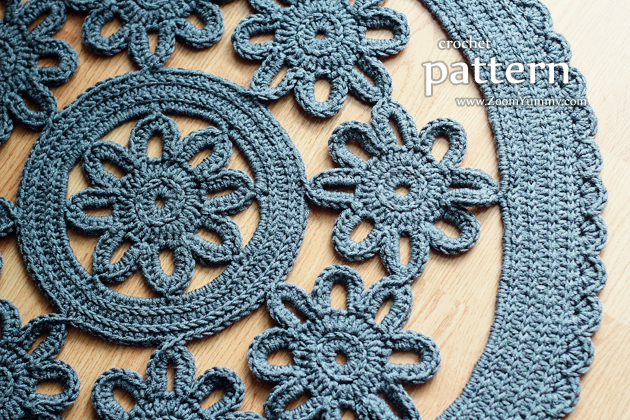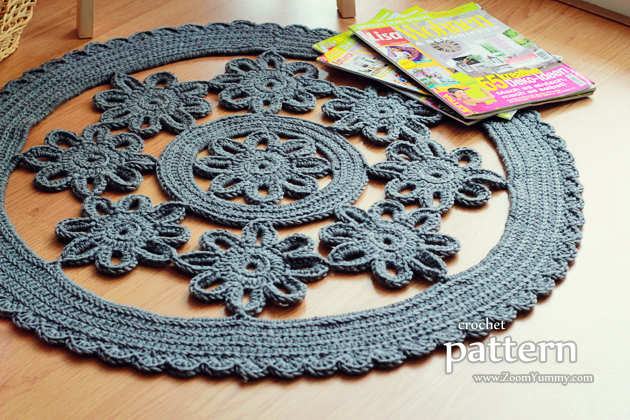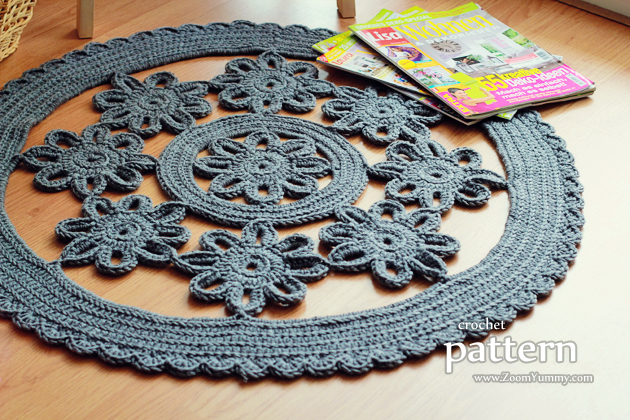 I hope you will find this project useful and will decorate your home or office with it. It will sure bring a bit of 'romantic' into your space.

Enjoy!

With love,
Petra