Hi friends!

I hope you are having a great summer!

I realized that, when it comes to crafting and crochet during this season, I like to reach towards larger and very relaxing projects. Something that is repetitive and there's not much thinking involved. Hot days and thinking? No no… not for me… thank you.

Just stitch after stitch after stitch… forever.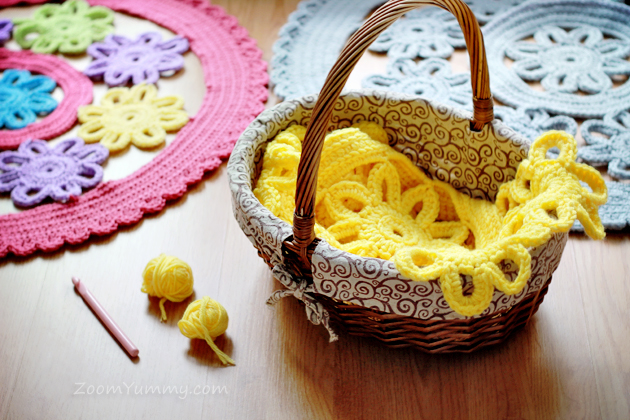 With exactly that attitude in my mind I found myself designing a large and chunky project that I took a few pictures of today. I will share more details with you as soon as the whole thing gets finished and the pattern gets written down. So, if you need me, I will be right here making my seven million flowers. 🙂

By the way, what is your favorite summer project? Is there anything you enjoy working on these days? Do tell!

With love,
Petra