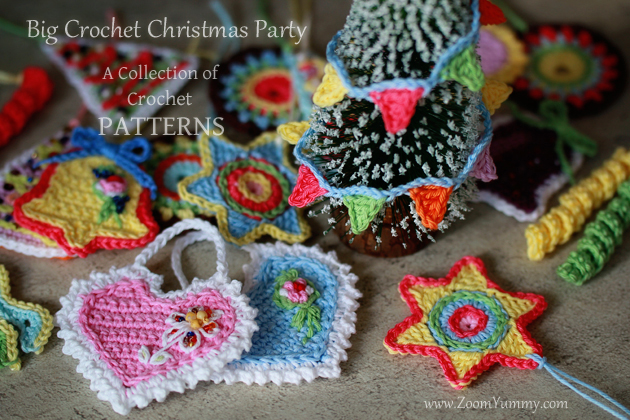 If you've known me for awhile, you might have noticed that I looooove to crochet little ornaments. Summer, Spring or Winter. Rain or shine.

The recent weeks weren't any different and they were happily spent combining colors and designing cute little ornaments for a Christmas tree. I then described all the steps and put them in a pattern, I took about 7 zillion pictures and added them in the pattern too and then I called it all A Big Crochet Christmas Party – A Collection of 8 Patterns for Crochet Christmas Ornaments.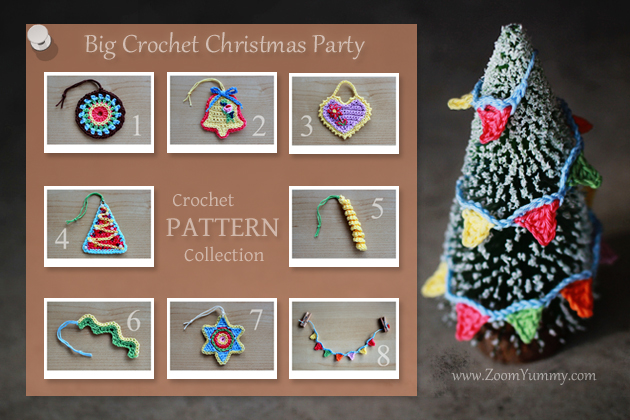 The collection contains these patterns: a Mosaic Circle Ornament pattern, a Bell Ornament pattern, a Heart Ornament pattern, a Christmas Tree Ornament pattern, A Spiral Ornament pattern, A Ripple Ornament pattern, A Star Ornament pattern and a pattern for Colorful Mini Bunting.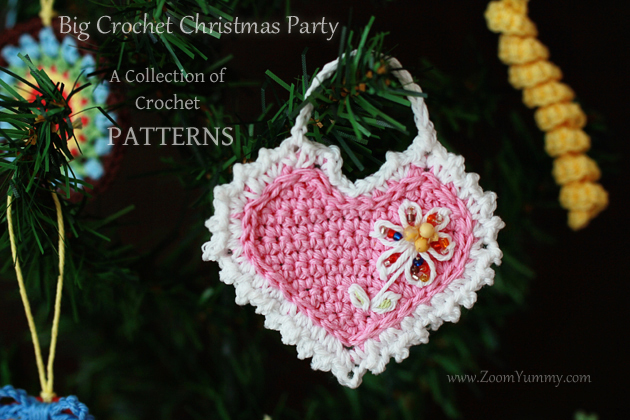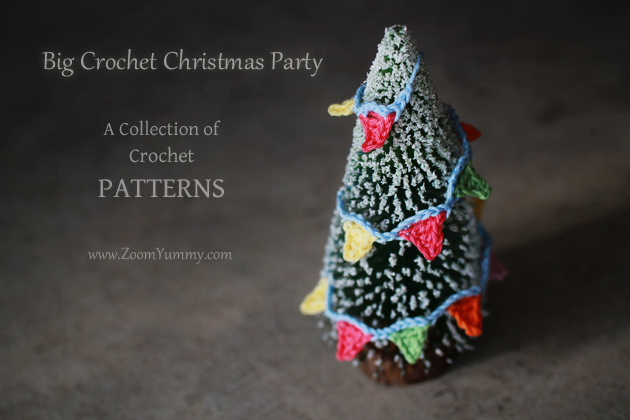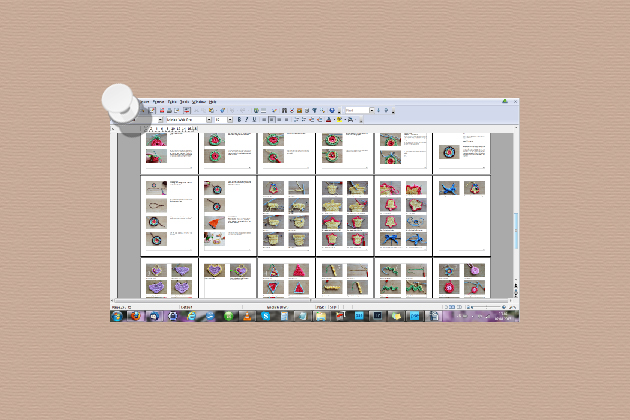 Here's a sneak peek into the pattern. As you can see, it is almost bursting at seams with pictures – there's actually 125 of them.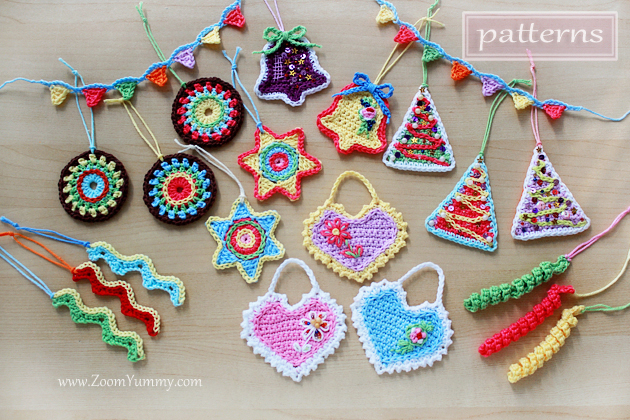 It's never too early to start preparing for Christmas, is it? 😉

I hope you like these little ornaments and will enjoy creating them as much as I did.

With love,
Petra

(You can find all the details about the pattern and buy the pattern HERE.)