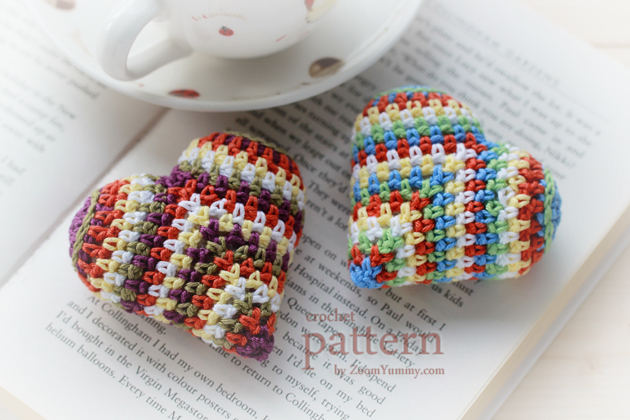 Hi guys!

I have some really good news today – the Happy Colorful Crochet Heart Pattern is now available in my shop!

Yay!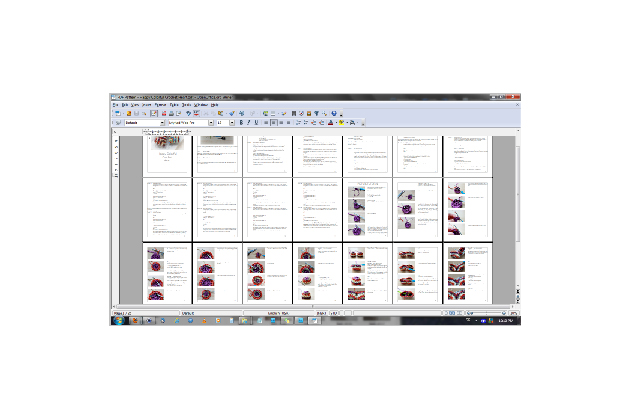 Of course, as usual, the pattern includes many many colorful pictures (56 this time, to be precise). I think that the step-by-step picture tutorial makes the whole crafting experience much more fun.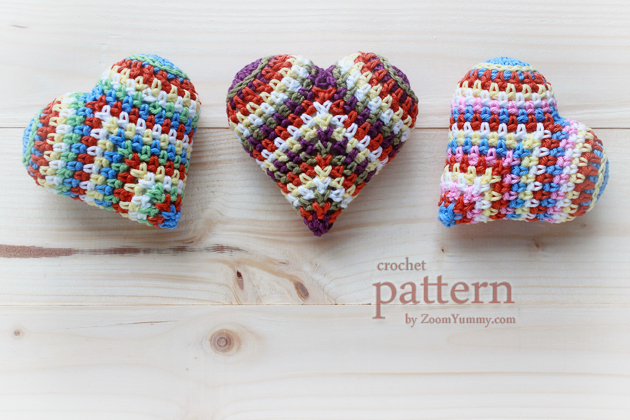 I really hope you like these little babies.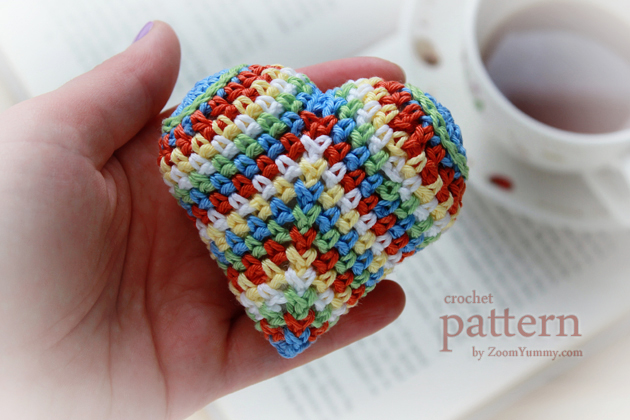 Time flies and St.Valentine's Day is just around the corner! I can't wait until I give some of these to my loved ones.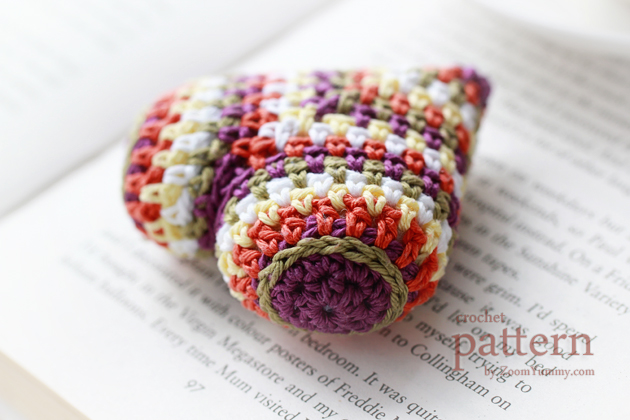 And I think I'll make a few more too!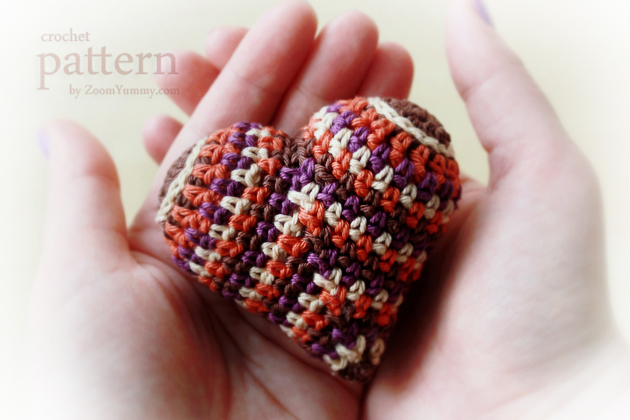 If you'd like to learn more details about this pattern (or about my other patterns), you are welcome to visit MY SHOP.

Enjoy!

With love,
Petra