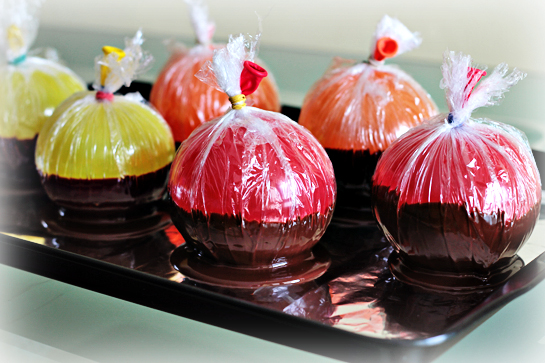 I failed this week.
Badly.
And then I recovered.
Quickly.
This is the whole story…
It all started with my sincere intention to show you a tutorial for the most adorable project I have stumbled upon recently – lovely chocolate cups.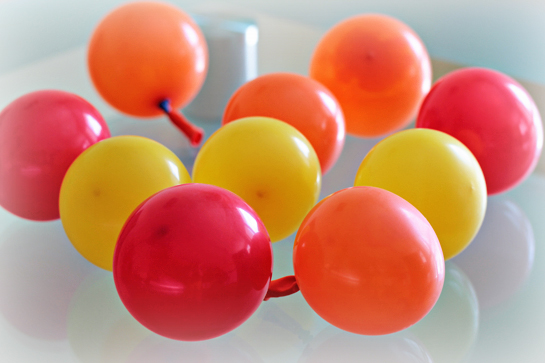 There were supposed to be many colorful balloons that are dipped in melted chocolate and the chocolate is then let to firm up resulting in the, already mentioned, most adorable chocolate cups.
Theory sounded easy enough.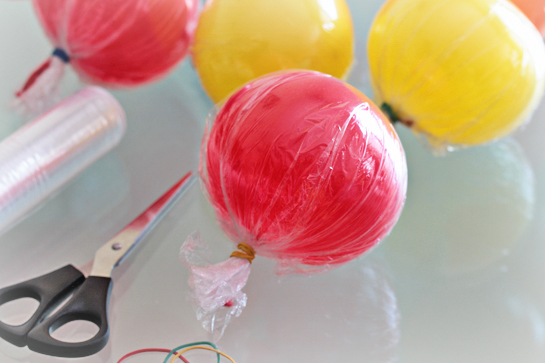 But… BUT (!)… after a short briefing from my boyfriend about the dangers of putting warm chocolate and rubber balloons together I ended up wrapping the balloons in plastic foil. Just to stay on the safe side, you know.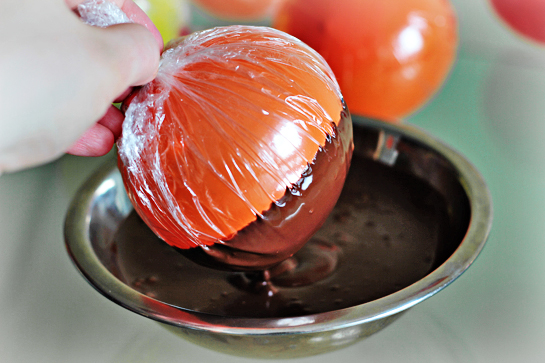 Though looking innocent and smart, this plan failed completely. The chocolate just wouldn't adhere to the foil very well, that's what I didn't know before and know now… for sure.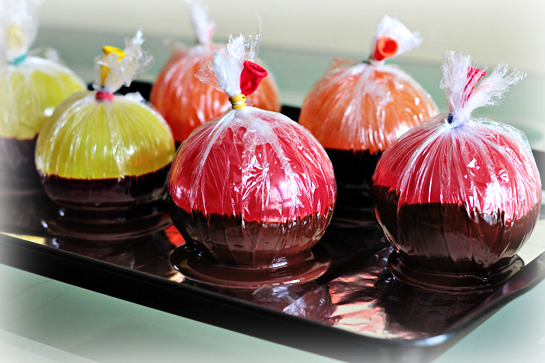 Live and learn!
Well, failing needs to happen once in a while… that much I know. And you know what? I also know that a fail needs a good therapy – if possible, a very colorful and happy one. Because balance is important!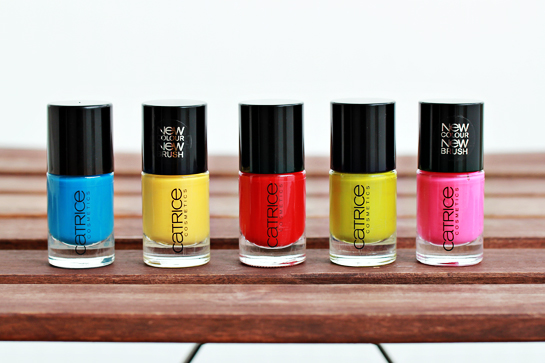 So there I was, with a color-and-cuteness-craving spot in my soul that desperately needed to be filled.
Whit this pressing feeling inside me, I found myself running to the nearest shop where I grabbed the most colorful thing in sight…
A wonderful, wonderful nail polish.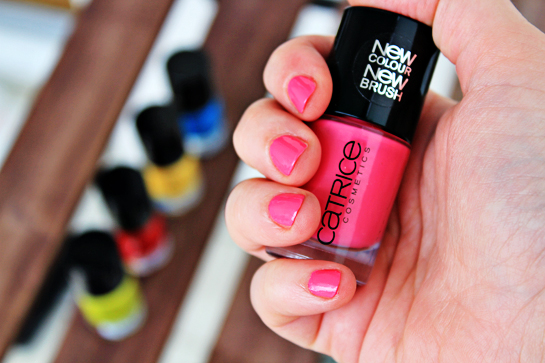 I just loved the shade of this pink.
And then I also loved the blue bottle.
And then I fell in love with the yellow… and red… and green too!
Aahh!
I looted that place.
Pure bliss!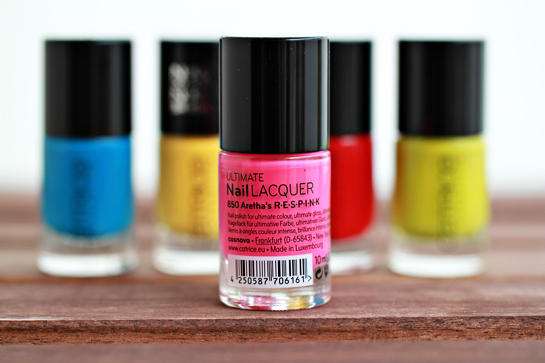 I so recommend this brand… I just needed to let you know. It is pure perfection!
To make things even more awesome, the colors have very funny and cheerful names… like Aretha's RESPINK for pink.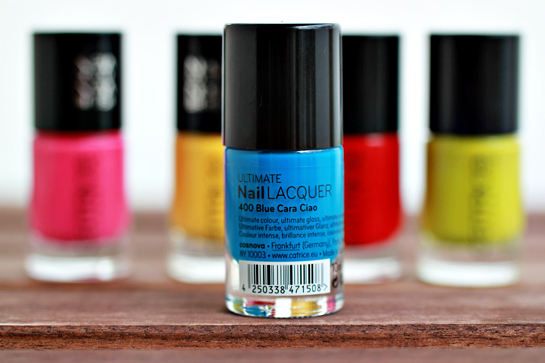 Or Blue Cara Ciao.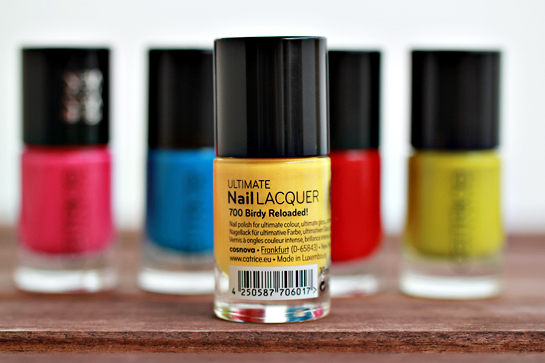 And Birdy Reloaded! He-he!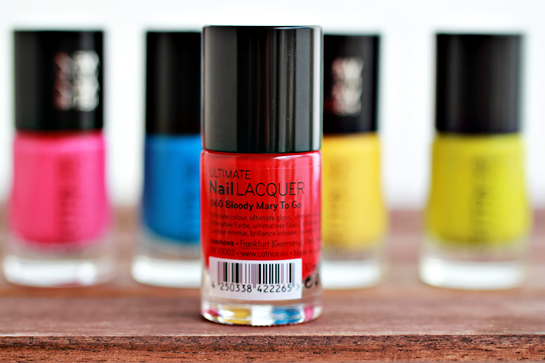 Bloody Mary To Go!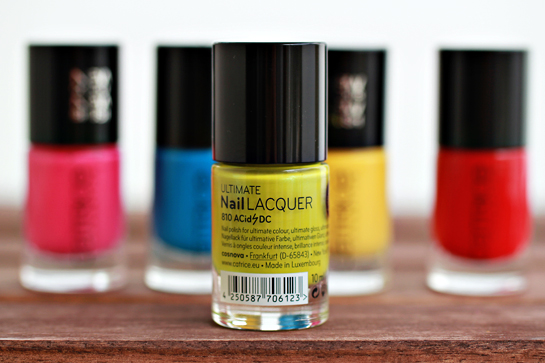 Or ACid/DC.
Who wants to say green if they can say this! Love it!
As I have found out right now, I am in desperate need of eight more hands – I would just like to wear all these beautiful colors at the same time.
Anyhow, this is the end of my little story.
And the moral of it all?
Well, do not expect your chocolate to adhere to your plastic wrap.
Or, no matter what, don't you give up on you colors!!
Or, sometimes I just make very little sense, it seems…
Love,
Petra