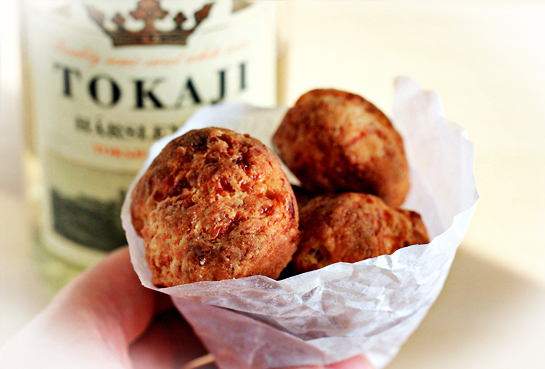 One can never have enough party snack recipes.
At least if that 'one' is me.
Or are you with me?
Well, this recipe comes directly from that world – the world of delicious and flavorful crowd-pleasing finger food.
Ladies and gentlemen, let me introduce to you the Mini Garlic and Cheese Biscuits.
And I promise that you'll really like what a nice amount of garlic can do to a biscuit. It just has this power to turn a regular biscuit into an AMAZING experience!
Here are all the details…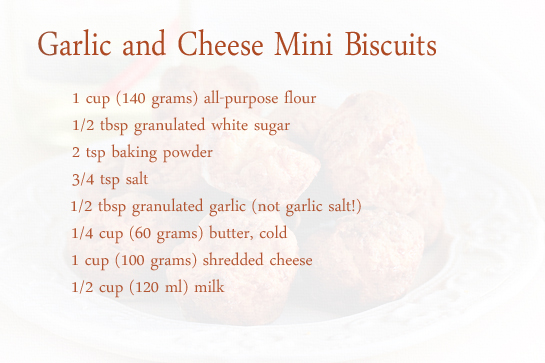 The list of ingredients.
And this is the rest of the story…

1. Preheat the oven to 400 F (200 C).
2. In a large bowl, mix all the dry ingredients (flour, sugar, baking powder, salt, garlic) to combine.
If you use 3/4 tsp salt, it will result in rather salty but still tasty biscuits. If you prefer your food less salty,  just reduce that amount to about 1/2 teaspoon.
3. Cube the cold butter. Using a fork or a pastry cutter, cut the butter into the dry ingredients until crumbs form.
4. Add milk and shredded cheese and form a dough ball.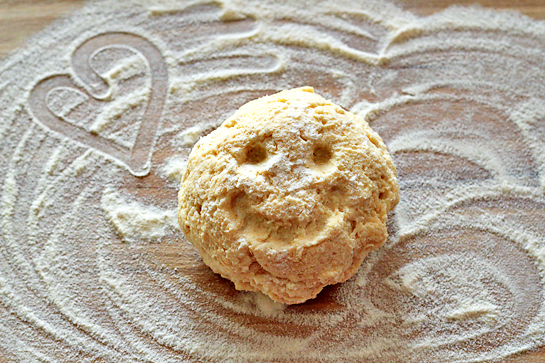 And if you want to make it smile then make it smile. Let the sky be your limit!
5. Or in other words, place the dough ball on a floured working surface and dust the top of the dough with a little flour.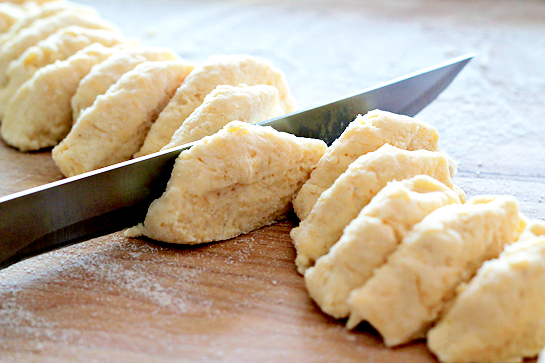 6. Roll the dough into  a log. Then cut it into 24 even pieces.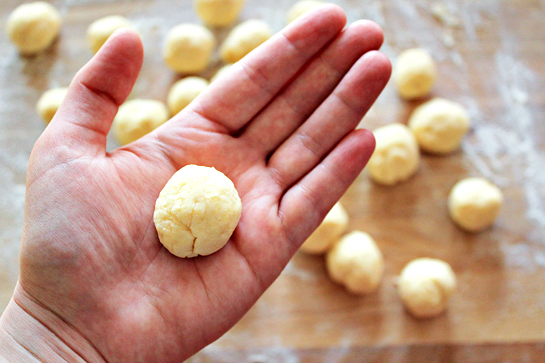 7. Then roll each piece into a small ball.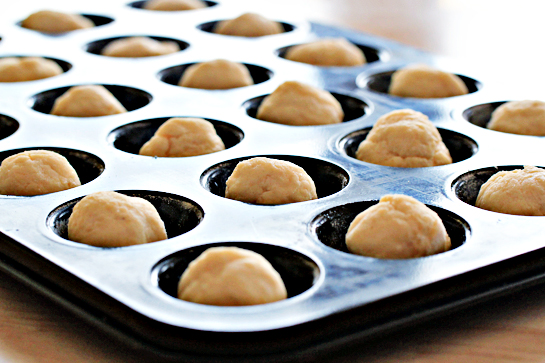 8. Grease (or brush/spray with oil) your mini muffin tin.
9. Place the dough balls into the mini muffin cups.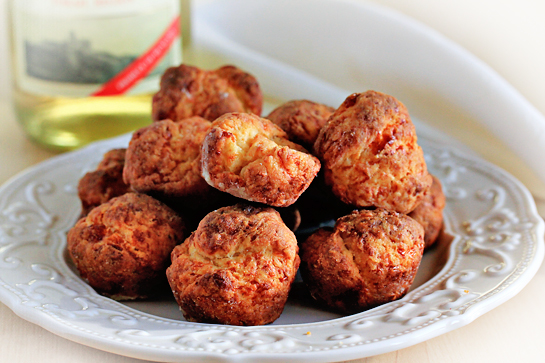 10. And bake in the preheated oven (400 F – 200 C) about 14 – 17 minutes or until golden brown.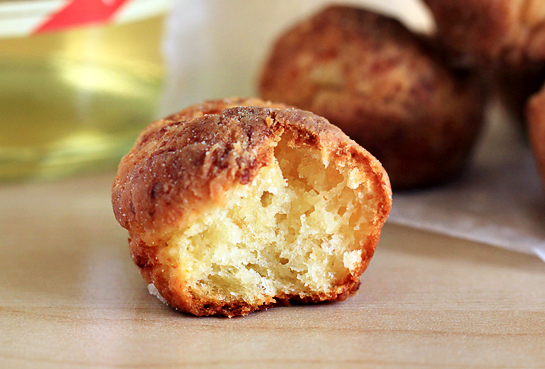 Slightly crispy on the outside, soft and delicious inside.
Yum!
Enjoy, dear friends!
(This recipe was adapted from twoofakindworkingonafullhouse.com. Yield: 24 wonderful mini biscuits.)