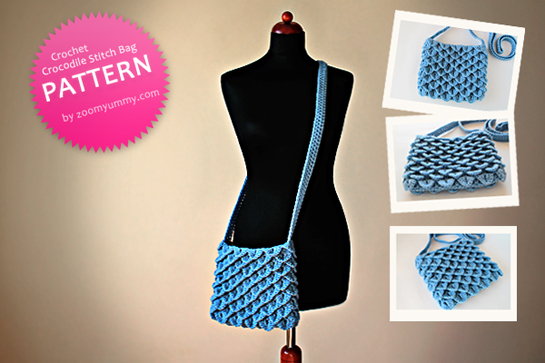 (Update: To see more of my patterns, please visit my

ONLINE SHOP

!)
Yes, I have a new crochet pattern for you.
I just love creating them.
And this one I totally needed to make.
You know why?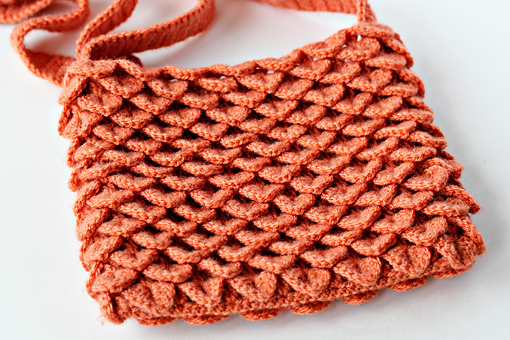 This is why.
Some time ago I fell in love with a very cute crochet stitch. It is called the crocodile stitch. I made a bag and posted a picture on my blog.
The response was quite unexpected.
I got and I still get many kind comments and emails from you asking for specific details on how this bag can be made.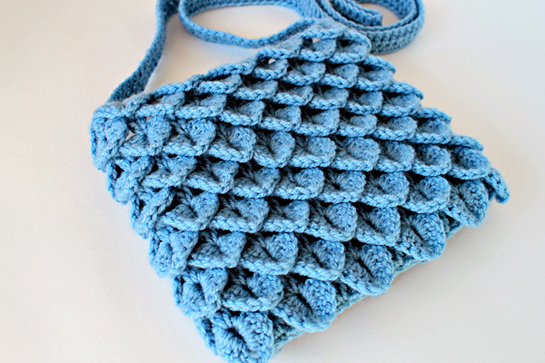 So I sat down at my crafting table, turned the camera on and I snapped, and snapped, and crocheted, and snapped some more until I created a pattern with what I think is my record number of photographs. This time it is 45. I really do want those patterns to be as easy for you to follow as possible.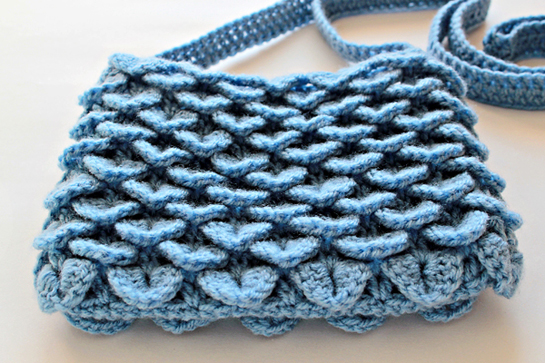 If you'd like to create a cute bag like this, then there's nothing easier.
Just visit this place, also know as my shop, and grab the pattern.
I loved that project and I am sure you will like it too.
Enjoy!
See you again soon.
Love,
Petra
P.S.: What if patterns for a crocodile stitch scarf and gloves followed? One never knows…
(Update: To see more of my patterns, please visit my

ONLINE SHOP

!)