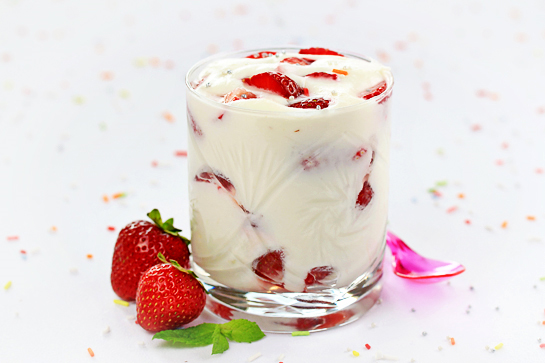 Are you looking for a bit of perfection?
If so, look no longer, because I've found it for you.
This dessert, oh, there's just something amazing and addictive about the combination of cream cheese, whipping cream and berries. If you haven't had the opportunity to taste this wonderful thing yet, then please, make it soon.
One or two cups of this treat will send you directly into another galaxy.
I know it because I've been there today. And I can't wait to go again.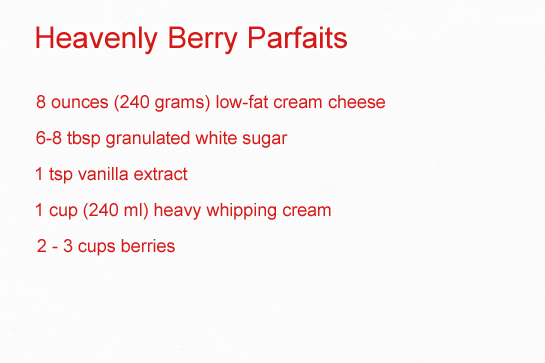 This is what we need.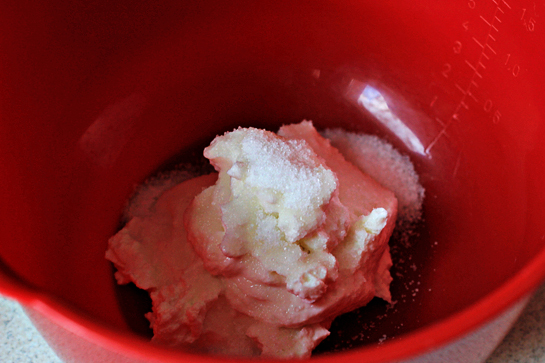 This is going to be very short and easy.
1. First, in a medium bowl, using your electric mixer combine the cream cheese, sugar, and vanilla extract until smooth.
For the work to be as easy as possible, the cream cheese should be at room temperature.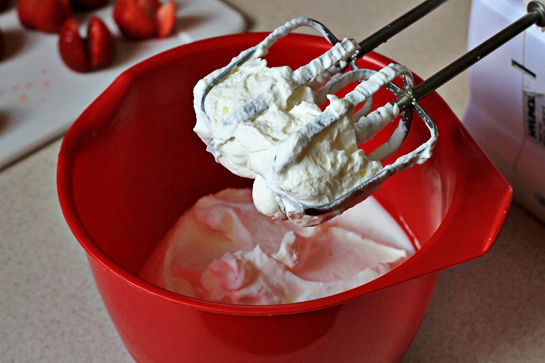 2. In another bowl, whip the cream until stiff peaks form.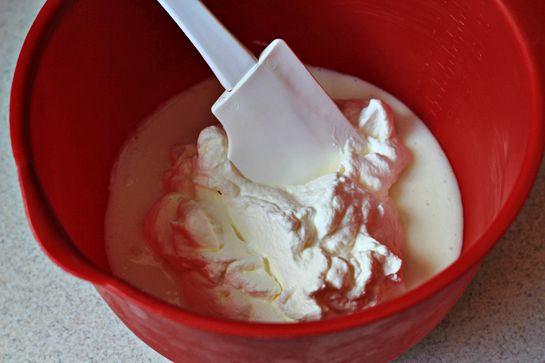 3. Combine the two mixtures…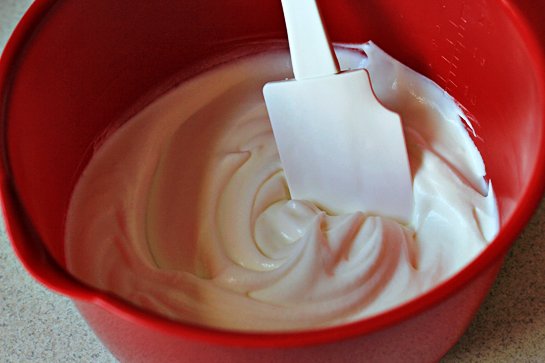 … just like this.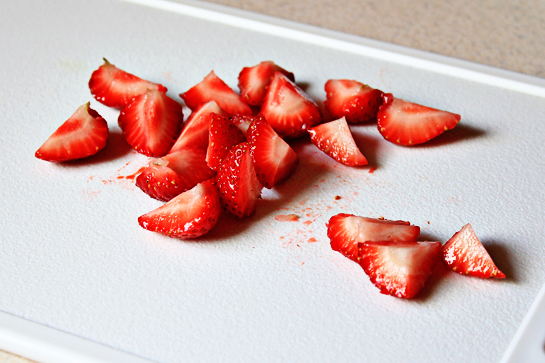 5. Cut the berries into smaller pieces (if necessary).
I was using strawberries, because that was what I had on hand, but feel free to use anything you like – raspberries, blueberries, blackberries.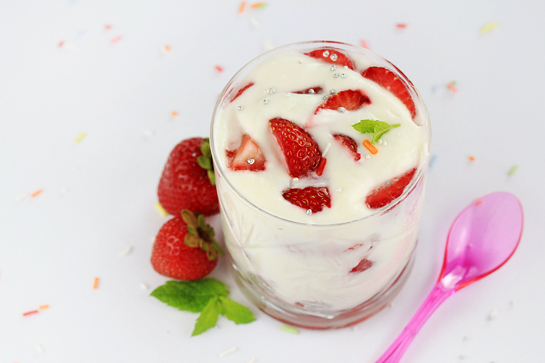 6. Finally, alternate layering the cream mixture and berries in nice glasses.
If you have fresh mint somewhere around, then you can decorate each glass with a sprig.
If not serving immediately, cover the glasses and place in the refrigerator until serving time.
Enjoy, dear friends!
With love,
Petra
(This recipe was adapted from www.joyofbaking.com. It makes about 4 parfaits.)