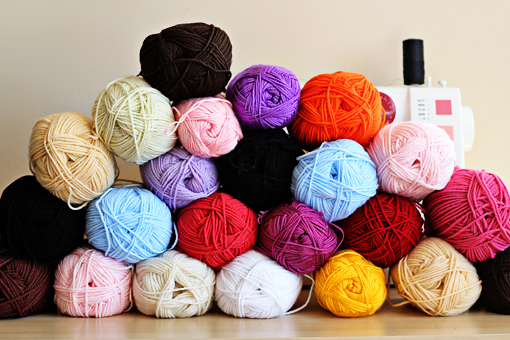 (Update: To see my original crochet patterns, please visit my

ONLINE SHOP

!)
I've prepared a little picture story for you.
It documents the past weeks of my life when I was feeling a little under the weather.
The sickness arrived vigorously, it ate almost all my energy and left me chewed up, dumbstruck and confused. As a result, I was spending all my time lying in bed, staring at the ceiling or at the wall alternately. Just as I was considering to learn some voodoo to make my zombie life perfect, luckily, another idea came to my mind.
I grabbed some yarn…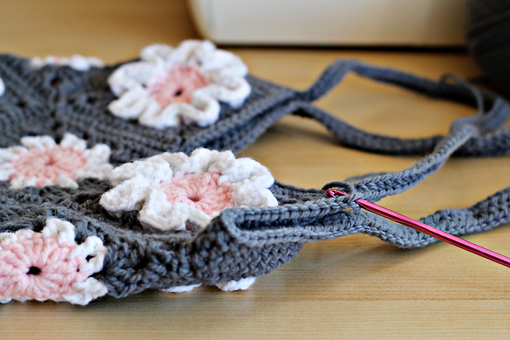 … and crocheted, and crocheted, and crocheted.
I had just enough energy to do that. That and watching stand-up comedians for hours on end.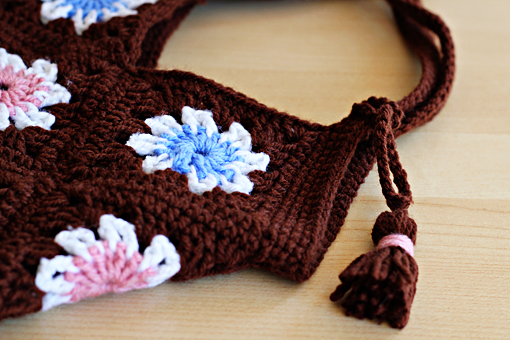 I was making purses.
And purses, and purses, and more purses.
Purses overload.
I loved it.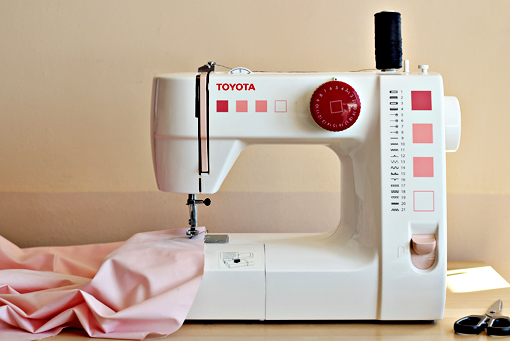 Actually, I loved it so much that I bought this 'toy' called 'Ota'.
Me and my toy Ota are trying to make nice linings for the purses.
I'll show you the whole purses as soon as I make nice pictures of them.
Which will be soon.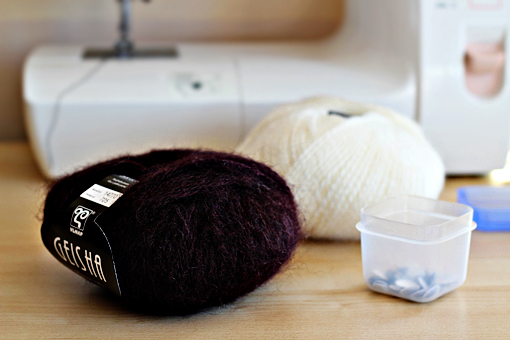 And then there's another thing.
I also got this yarn.
This yarn, with a little help from above, should turn into cute, little teddy-bears.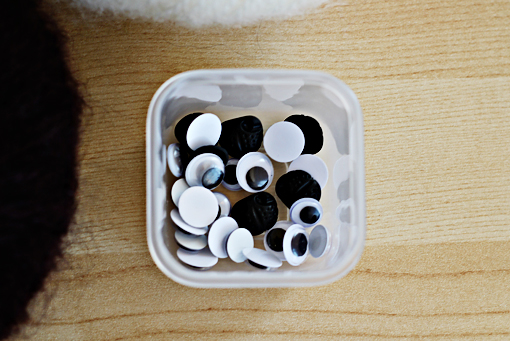 Look, they are almost alive.
That's their little eyes and noses inside the box.
I can't wait to start.
So, as you can see the story of my sick days wasn't that sad after all.
And, fortunately, I am starting to feel much better which means that I have enough energy to cook and will post a yummy recipe soon.
I hope you are doing fine, dear friends.
Have a wonderful day!
Love,
Petra
(Update: To see my original crochet patterns, please visit my

ONLINE SHOP

!)