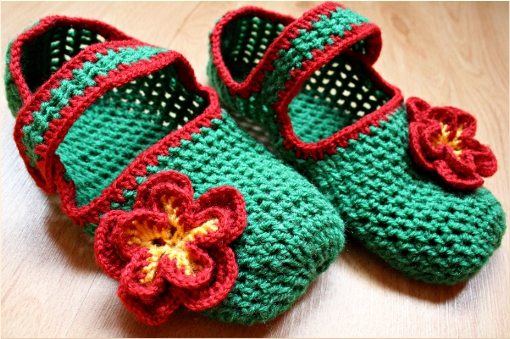 (Update: To see more of my patterns, please visit my

ONLINE SHOP

!)
I love working with yarn.
I love knitting, I love crocheting… I just love everything that has something to do with yarn.
It seems to have some magic power over me.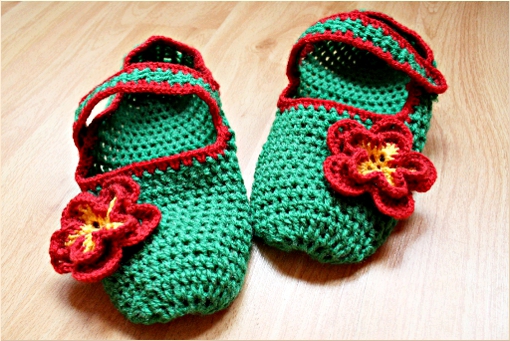 The colors, the needles, the stitches – they transport me into a quiet, peaceful and happy universe.
And I am really lucky to be surrounded by people who like to use the things I make for them (except for my boyfriend – I just can't make him like and wear slippers like these … and I can't figure out why).
I made these for my Mom…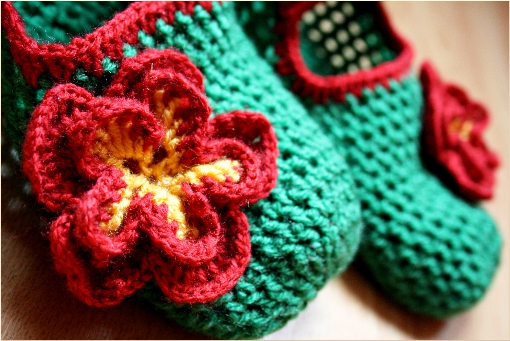 Flowers – they make me so happy.
I love to be surrounded by flowers – real or made of yarn – any kind of a flower makes my heart sing.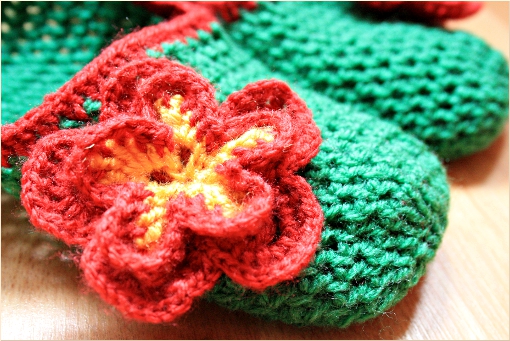 If you speak the crochet language and would like to create a flower like this, then I have a little surprise for you.
THE FLOWER PATTERN everybody!
And it's really easy.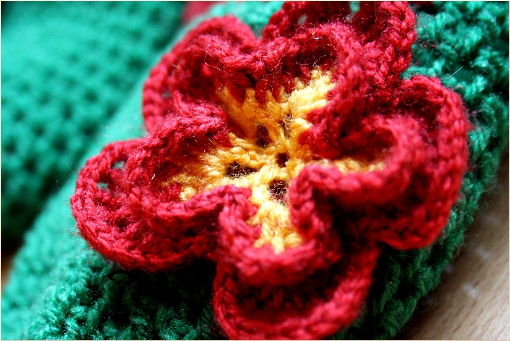 As you can see the flower consists of two layers.
They are both made separately – first, the top flower with the yellow center and red edges and then the bottom red flower.
These two flowers are simply sewn together afterward.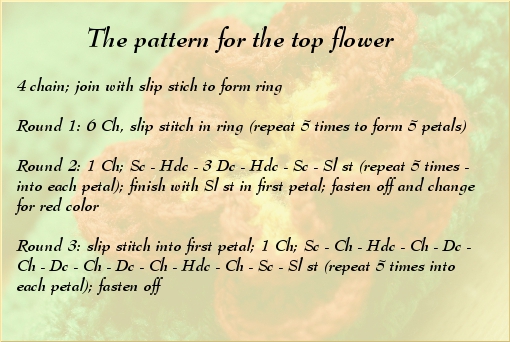 Abbreviations:  Ch – chain, Sl st – slip stitch, Sc – single crochet, Hdc – half-double crochet, Dc – double crochet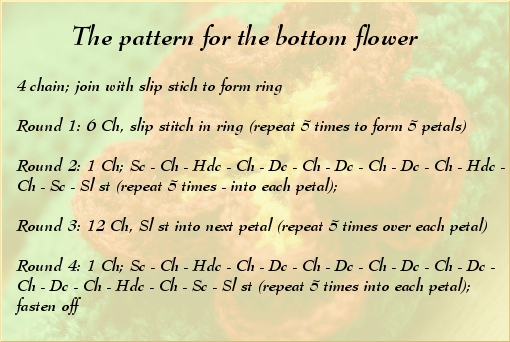 The crochet language – so impressive!
Enjoy dear friends!
(Update: To see more of my patterns, please visit my

ONLINE SHOP

!)