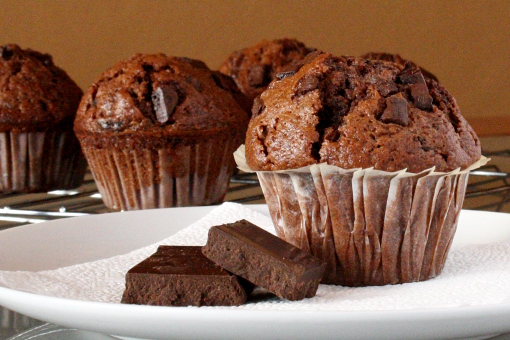 Today I have prepared something lovely for all you chocoholics out there!
You surely can't escape this.
THE CHOCOLATE CHUNK MUFFINS!
They are soft and moist and the chocolate chunks melt in your mouth and …,
… they just make you close your eyes and go "Mmmmmm…".
By the way, did you know that the word "muffin" comes from the French word  moufflet which is often times applied to bread and means soft?
Well, I didn't… .
And did you know that three states in the United States of America have adopted official muffins?
Minnesota has adopted the Blueberry Muffin, Massachusetts fell in love with the Corn Muffin and New York took on the Apple Muffin as its official muffin of choice.
Isn't it great?
Today I am officially pronouncing the Chocolate Chunk Muffin my official muffin of choice!
~~~
Ingredients:
3 cups (390 grams) plain flour
3 tablespoons cocoa powder
1 1/2 tablespoon baking powder
1 1/2 cups (300 grams) sugar
200 grams (8 rows) dark cooking chocolate, chopped
1 1/2 cups (360 ml) milk
3/4 cup (170 grams) butter, softened
2 eggs
~~~
1. Preheat an oven to 356 F (180 C).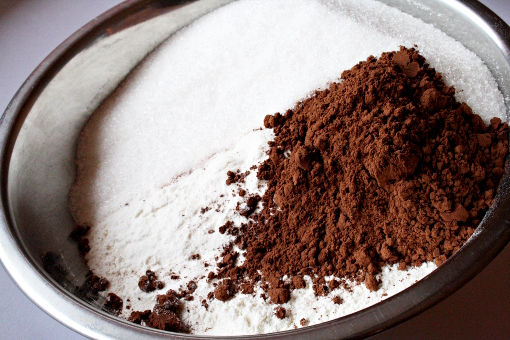 2. Sift the flour, cocoa, baking powder and sugar into a large bowl.
Stir to combine.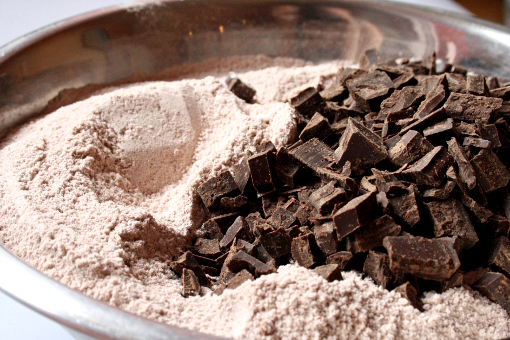 3. Add the chocolate chunks and stir again.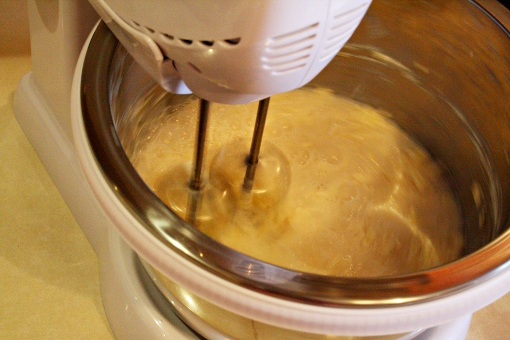 4. Whisk the eggs, butter and milk.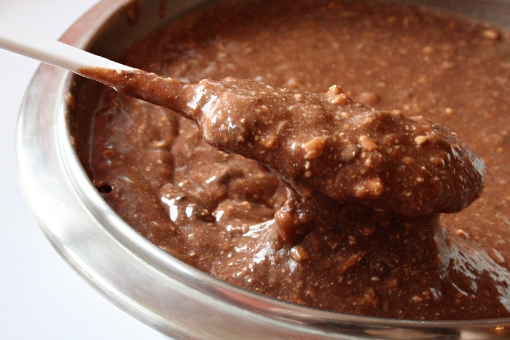 5. Then, using a spatula or wooden spoon, stir the two mixtures together until everything is moistened.
Yes, there will be lumps but small lumps are fine.
6. Spoon the mixture into muffin pans…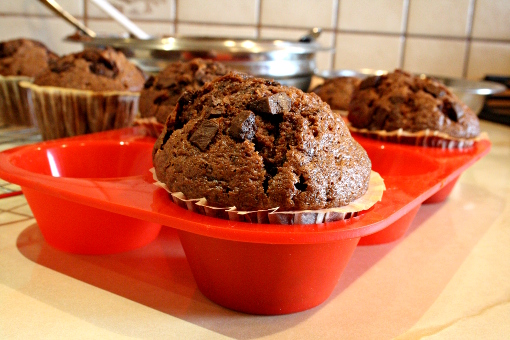 7. … and bake for 20-25 minutes.
Mmmm, lovely!
Leave in the pan for 5 minutes before removing.
Muffins are best when freshly made, but for muffins anytime you want them, wrap them (cooled) in plastic and freeze for up to two months.
Thaw, still wrapped, at room temperature.
This lovely recipe was adapted from here.