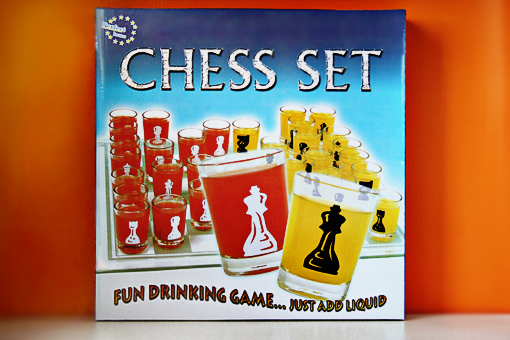 Because one of the best things I've found in this world is giving presents to the people I love I've prepared a cute little something for you.
You definitely deserve it!
It is a Chess Set …but this one is played in a rather funky way – on a glass board with cute shot glasses filled with your drink of choice.
I see so many advantages of this kind of set over the usual one – first, it definitely lets you have a lot of fun. If you go 'soft drink', it keeps you hydrated. If you're an adventure seeker, just fill the glasses with alcohol and set out the rules so that the player who takes most pieces drinks most grog. I think even a pro playing against a beginner can have a pretty enjoyable match – any kind of ability gap will be swiftly bridged. Think red wine versus white wine, for example. Or silver tequila against gold tequila… gee, I got carried away.
So yes, one of you can win this game.
Contest Closed. Thank you!
TO ENTER
To enter this contest, just answer the following question in the 'Comments section' of this post:
"What kind of beverage would you choose to play this game with?"

THE RULES
One entry per person, please.
Extra entries:
Twitter (follow ZoomYummy; leave a separate note about it in the comment section of this post),
Facebook (become a fan of ZoomYummy; leave a separate note about it in the comment section of this post).
(So together you can have three entries.)

Winner will be selected at random and announced on Thursday (August 26).

Good luck, everybody!
Contest Closed. Thank you!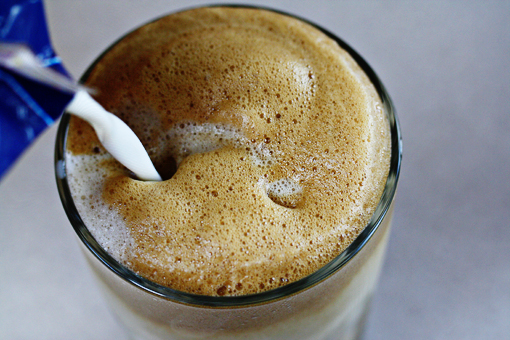 And now I'd like to show you a little magic trick.
Café Frappé – it's truly magical.
Why?
I'll show you…
Café Frappé is a beloved drink of the Greeks.
All you need to prepare it is some instant coffee, sugar, water, milk and a few ice cubes.
It's as simple as can be.
You also need to steal a frappé shaker from your Mom. If your Mom dares not to own a frappé shaker or if you are a decent person and don't steal, then just use a glass with a lid.
Easy!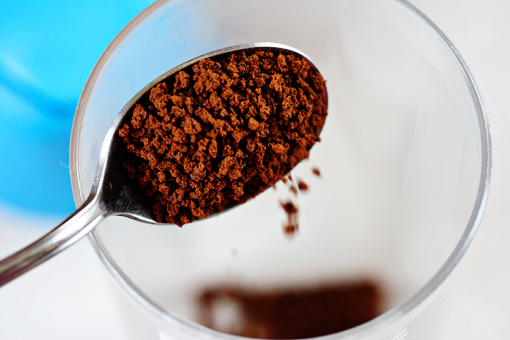 1. In the shaker/container/glass mix 2 teaspoons of instant coffee…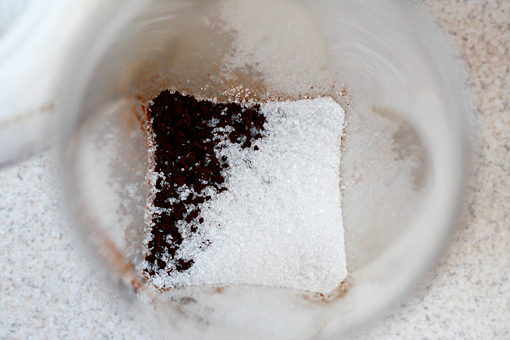 2. …with 2 teaspoons of sugar.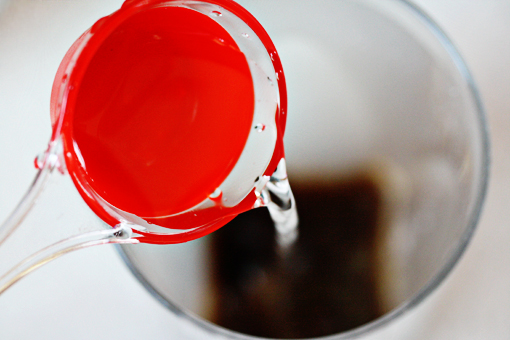 3. Add 4 tablespoons of water…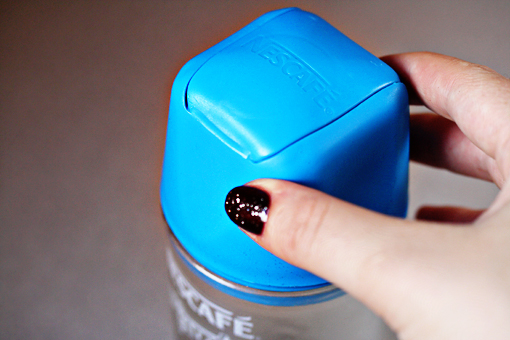 4. …close it and…
SHAKE IT… SHAKE, SHAKE IT… SHAKE IT LIKE A POLAROID PICTURE!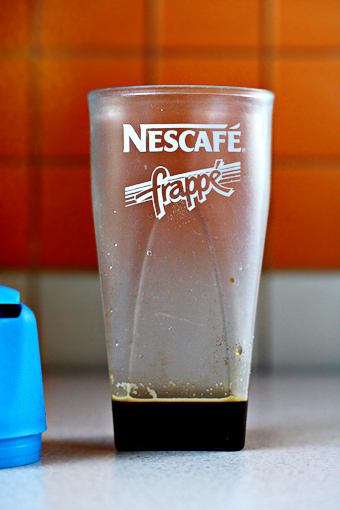 Shake it just until you get from this…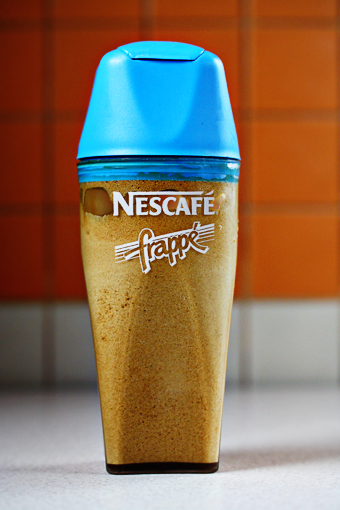 … to this frothy heaven.
Did you know that your instant coffee has this kind of ability?
It can transform into this thick and foamy wonder in no time.
I just love it!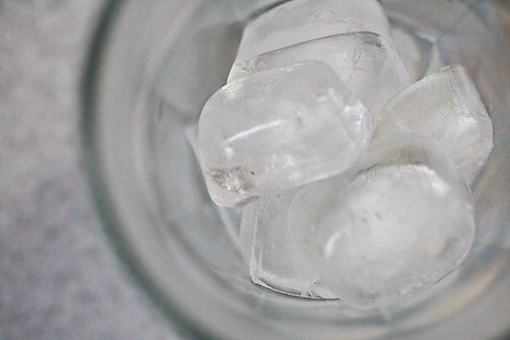 5. Then fill a glass half way with ice cubes.
If you are a maniac like me, you can try to make these flavored ice cubes sometimes.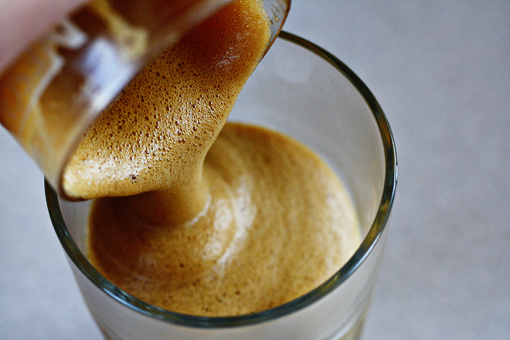 6. Pour the foam into the glass.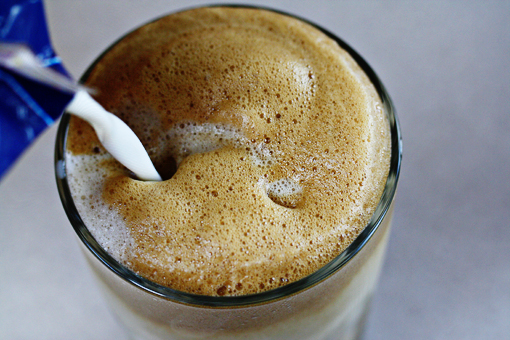 7. And add as much milk as you like.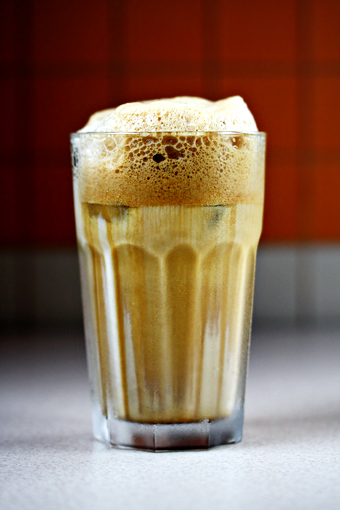 Yum!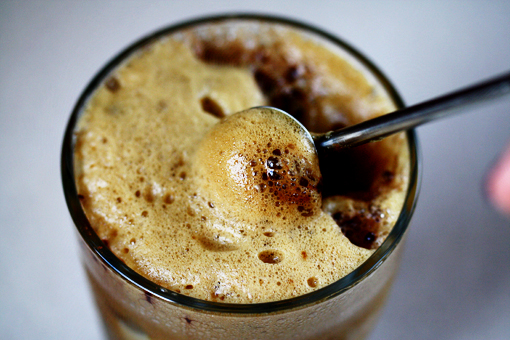 I've learned that the Greeks like to drink this foam-covered iced coffee with a straw.
Also, they like to stir the coffee and enjoy the relaxing sound of the ice cubes hitting with each other and with the glass.
Wonderful!
Just give it a try – it's simple and delicious!
Oh, and don't forget about the giveaway…
Love,
Petra