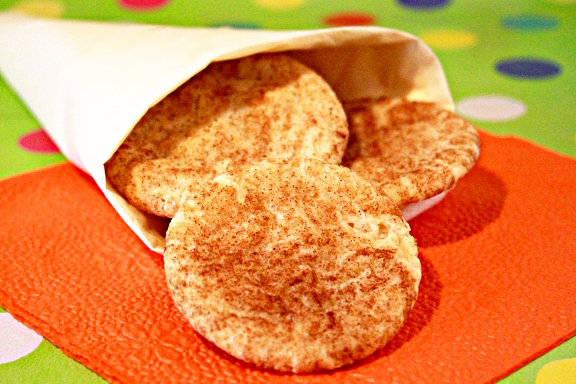 These cookies are traditional and time has proven that they are really, really good.
They have great buttery sweet flavor and are covered in spicy cinnamon.
When you bite into one you will find the edges are wonderfully crisp yet inside they are soft and chewy.
Mmmmm, absolutely moreish!
~~~
To prepare the lovely Snickerdoodles you need:
1 1/3 cup (180 grams) all purpose flour
1/4 teaspoon salt
1 teaspoon baking powder
1/2 cup (110 grams) unsalted butter, room temperature
3/4 cup (150 grams) granulated white sugar
1 large egg
1 teaspoon vanilla extract
For Coating you need:
1/5 cup (30 grams) granulated white sugar
1 teaspoon ground cinnamon
~~~
1. Preheat an oven to 350 F (176 C).
2. Line a baking sheet with parchment paper.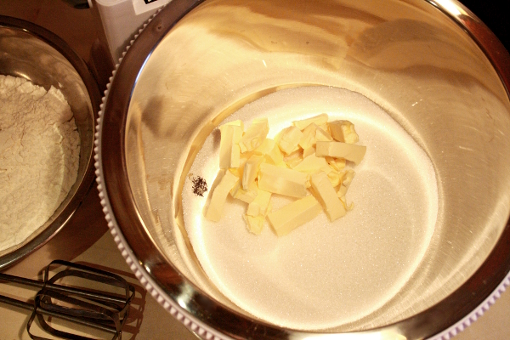 3. In a large bowl whisk together the flour, baking powder and salt and set aside.
4. In the bowl of your electric mixer, beat the butter and sugar until smooth (about 3 minutes).
5. Add the egg and the vanilla extract and beat well.
6. Add the flour mixture and beat until you have a smooth dough.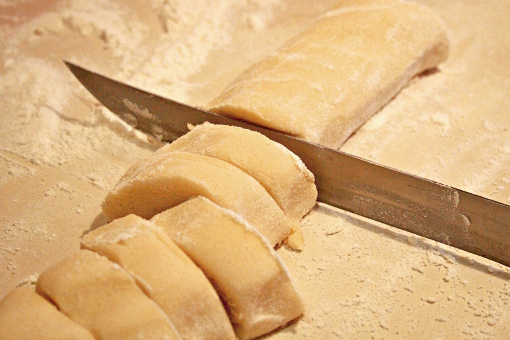 7. Shape the dough into a log and cut it into equal pieces.
8. Form a small ball from each piece.
A ball of about 1-inch (2,5 cm) in diameter will make a 2-inches (5 cm) cookie after baking.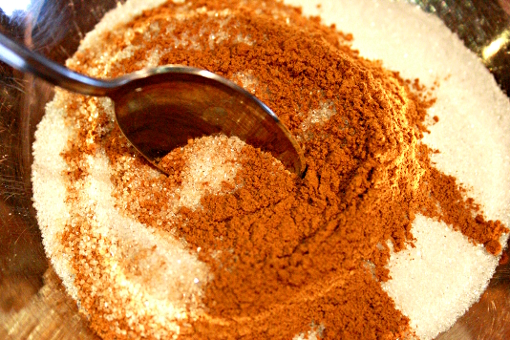 9. And now we are going to prepare the coating.
This couldn't be easier, we just mix together the sugar and cinnamon.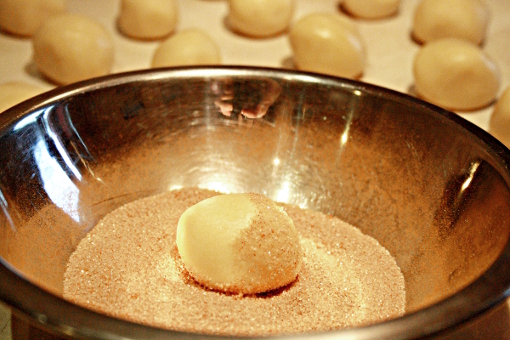 10. Roll the balls of dough in the cinnamon sugar.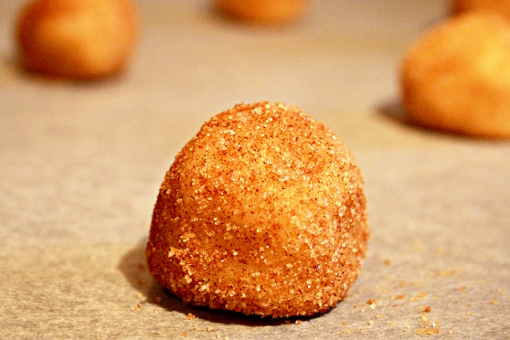 11. Place the balls on the prepared baking sheet, spacing about 2 inches (5 cm) apart.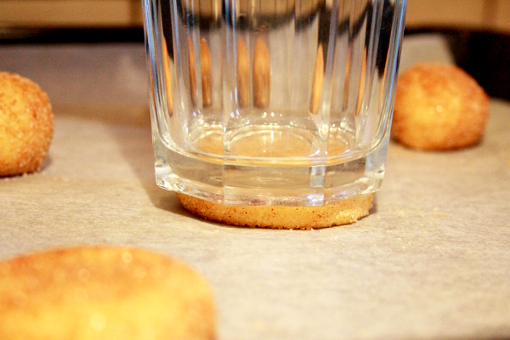 12. Flatten each cookie gently using the bottom of a glass.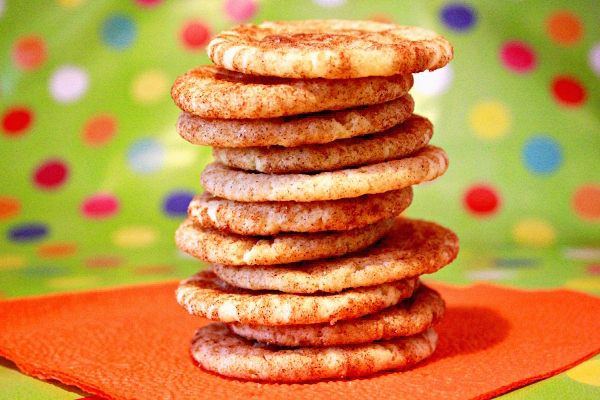 13. Bake for 8 minutes.
Replace from the oven and leave on the baking sheet for about 5 more minutes to cool!
Enjoy!
You can store these cookies in an airtight container, at room temperature, for about two weeks.
This recipe makes about 40 (2-inches/5 cm diameter) cookies.
If you'd like to see more of my posts, click THIS.