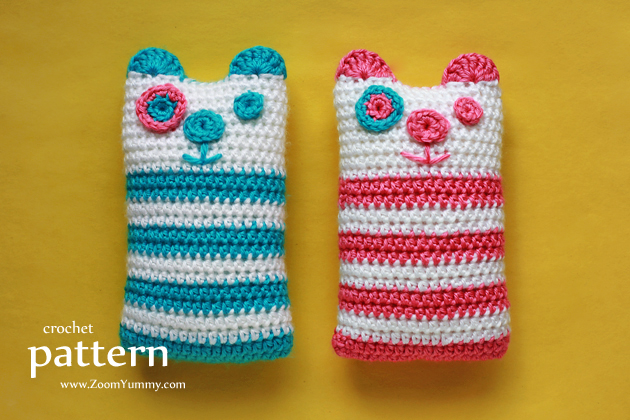 When I was just expecting my baby a couple of months ago and shared the news with you here on this site, one of my sweet readers replied to my post with a message saying that the baby will have it really nice with a mom who can make a teddy bear for him.

I loved the idea and it kept reappearing in mind until I thought it was high time to make it reality.

That thing just needed to be done.

I visualized what the teddy bear could look like to be appropriate for my now six months old baby. I wanted it to be cute first of all. And I also wanted it to be easy to lift and move around.

So I crocheted and crocheted and then crocheted some more and after a few days of work a little teddy bear was born.

I am happy to report that my little boy welcomed his new buddy very warmly. He likes to hug him, squeeze him, throw him as far as he can and these days, as a big new thing, he is even learning how to crawl towards him.

We take the little teddy with us wherever we go and he works very well as a small cushion for pushchair or car seat naptime.

Of course, as usual, I have put together a pattern for those of you who would like to make a teddy bear like this one too. The pattern is is full op step-by-step pictures and is really easy to follow (… if I may say so myself).

You can find the pattern HERE or HERE.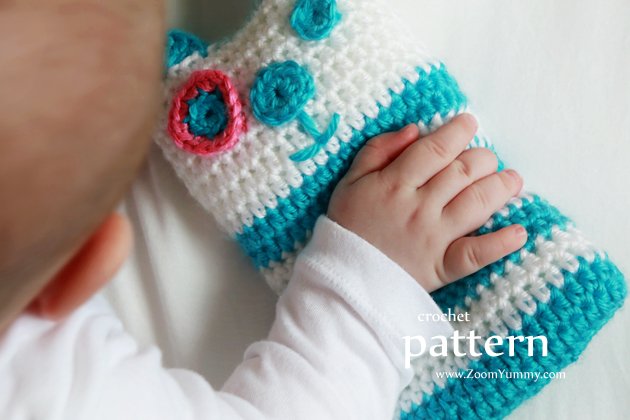 I wish you happy crocheting and to the kids in your life I wish a lot of fun playing with their new buddy.

With lots of love,

Petra