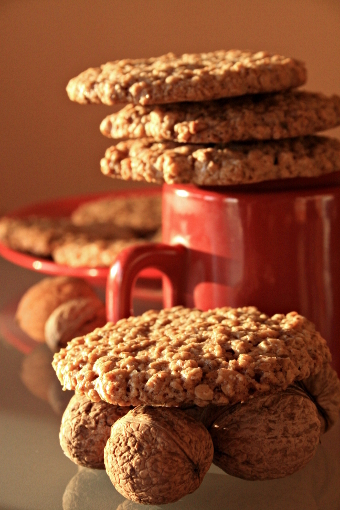 Oatmeal cookies, they are loved by everyone!
These are crispy and full of nuts. And their fragrance… . Oh that cinnamon fragrance!
Mmmmm… .
I highly recommend them!
~~~
Ingredients
3/4 cup (170 grams) unsalted butter, softened
1 cup (200 grams) sugar
1 large egg
1 teaspoon vanilla extract
3/4 cup (105 grams) all-purpose flour
1 teaspoon baking soda
1 teaspoon ground cinnamon
1/2 teaspoon salt
2 1/2 cups (220 grams) oats
1 cup (110 grams) walnuts, toasted and chopped
~~~
1. Preheat and oven to 350 F (176 C).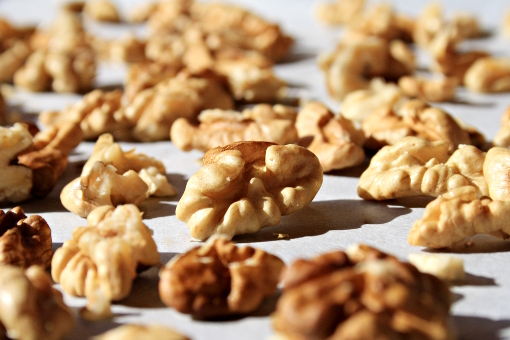 2. Place the nuts on a baking sheet and toast them for about 10 minutes.
They will become lightly browned and fragrant.
Let cool and chop into pieces.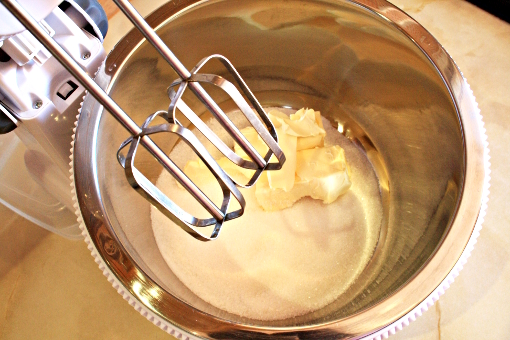 3. In the bowl of an electric mixer cream the butter and sugar until creamy and smooth.
Then add the egg and vanilla extract and beat until well blended.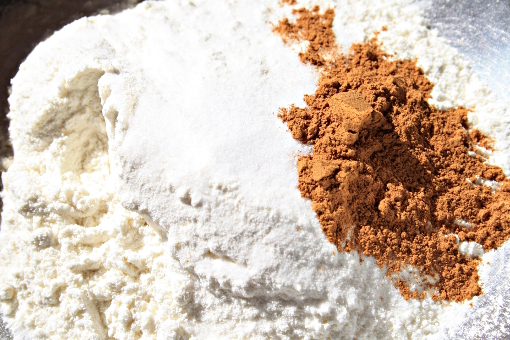 4. In a separate bowl, whisk together the flour, baking soda, salt and ground cinnamon.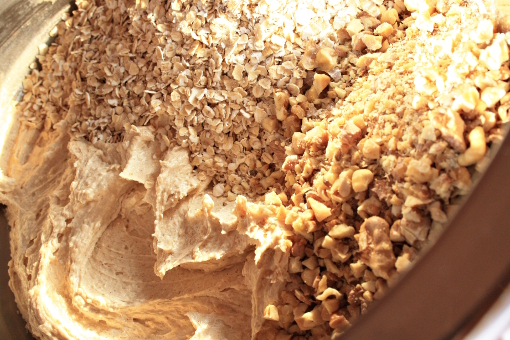 5. Add the flour mixture to the creamy mixture and beat until incorporated.
Then add the nuts and oats and mix again.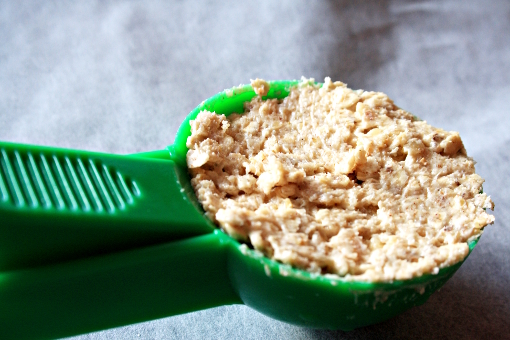 6. Line a baking sheet with parchment paper.
I used an ice-cream scoop to divide up the dough (dipping the scoop in water makes the dough slide off easier).
Space the cookies-to-be about 2 inches (5 cm) apart.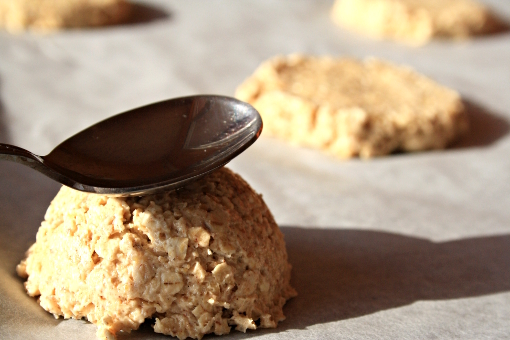 7.  Dip a teaspoon in water and flatten the cookies.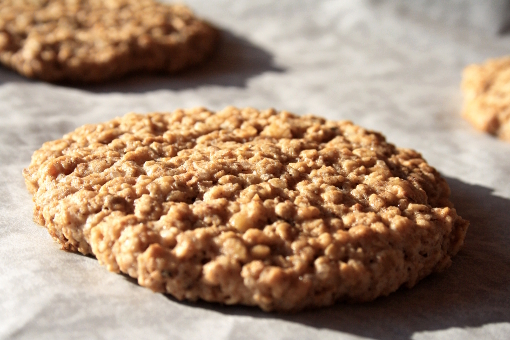 8. Bake the cookies for about 13 minutes, or until light golden brown around the edges but still soft and a little wet in the centers.
Remove from the oven and let the cookies cool a few minutes on the baking sheet before transferring them to a wire rack to cool!
Yummy!
If you'd like to see more of my posts, click this.